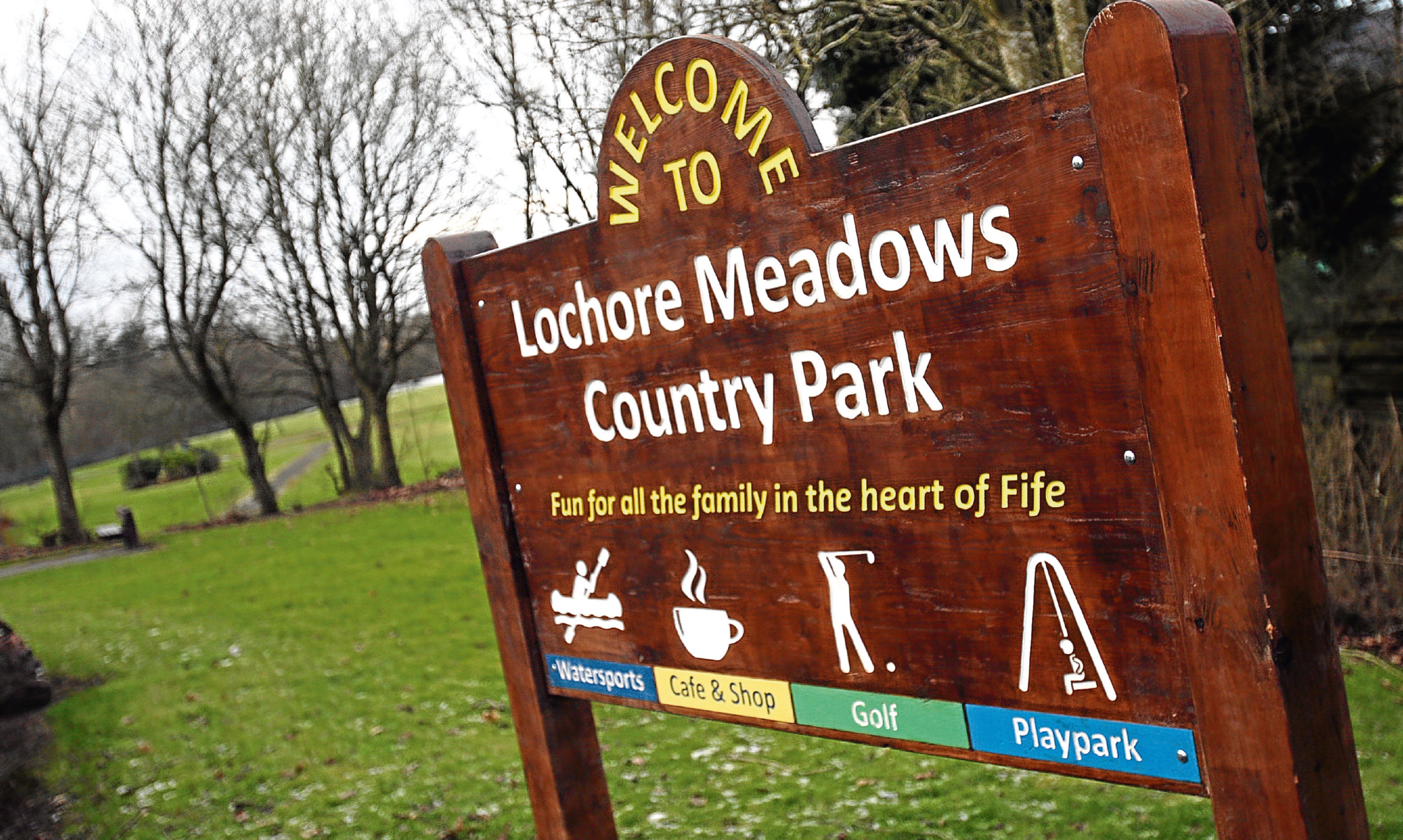 Sir, – Alex Rowley had a brass neck when he demanded "more urgency" in building a visitor centre at Lochore Meadows Country Park (January 20) which was eventually approved yesterday.
Where was he as this project languished and since he secured seedcorn funding of £1 million in one of his last acts as leader of Fife Council?
As a "long-time campaigner for the country park" one might have thought he would have kept an eye on things and stepped in as the original vision shrunk to a downgraded building.
Then there was his brass neck in telling Fife Council it needed to "meet groups in all communities … to answer any concerns".
As a local MSP who lost the constituency vote at the last election, did he not realise he needed to make some effort to listen to the communities?
As Fife Labour's most senior member, could he not have had a word with his Labour colleague who leads Fife Council about his stated refusal to hold any more public meetings with the concerned communities?
Finally, having discovered how badly handled the project has been and how very unhappy those who know and love the Meedies were, could Mr Rowley not have found some of the leadership which local community groups showed?
Instead, he gave us the Meedies version of project fear in a desperate bid to cover the backs of the politicians and officers who have presided over this mess.
Linda Holt.
Dreel House,
Pittenweem.
Press on with Letham hub
Sir, – As one of the founder members of the Letham Community Centre in Perth I, with many others, went round the doors of Letham asking people to make public subscriptions to the project.
I must congratulate the sitting councillors who represent Letham for achieving so much in these days of austerity when financial cutbacks are preventing other very worthy requirements in education and social care.
As one of the regular users of Letham Active Leisure I received the letter explaining the timescale for the new enhanced building but what was not explained was where the current users were going to be relocated or what was going to happen to the existing staff who are very much appreciated for their expertise and skill.
The original Letham centre was built on Councillor David White's requirement that a sports facility was desirable and it was he who persuaded the council to act together with the Gannochy Trust and public subscription.
This hub proposal must now be passed by the SNP administration so, I beg, do not let it be another of Ian Miller's grand projects which never comes to pass.
Jim Ferguson.
3 Feus Place,
Perth.
Value of faith in schools
Sir, – In his letter (January 17) Robert Canning of Secular Scotland asserts that religious observance "is not educational".
The definition of education is to lead out so that the pupil expands his or her knowledge through the mental, physical and moral areas of an appropriate curriculum.
Religious observance allows the pupil to be led out of possible ignorance of God and the teachings of Christ.
Our laws are based upon Christianity, therefore, it is through the Christian perspective that pupils should be led out of ignorance.
Why then would Robert Canning wish to deny pupils the educational opportunity to consider loving your neighbour, loving yourself and God, caring for those less fortunate than themselves, to be good, law-abiding citizens showing the reflected love of God to all other humans regardless of status?
Surely religious observance is an excellent educational tool and would the world not be a better place if we all followed Christ's example by learning about Christianity through prayer and services?
Philip Kearns.
47 Grove Road,
Dundee.
Firm opponents of second vote
Sir, – I write with reference to Mr Garrett's letter, False Claims by Conservatives (January 20).
I believe it was my leaflet (as the Scottish Conservative candidate for Cupar in the May elections) that provoked his comments that "Conservatives were claiming the opposite of the truth". I beg to differ.
Over the last six months, there have been a number of statements by senior Liberal Democrats that expose their equivocal position on a second independence referendum including a quote by Liberal Scotland in Europe and published in a newspaper which stated that Scotland should explore all options.
I accept that many Liberal Democrats, on balance, oppose independence but the Scottish Conservative and Unionist Party (the clue is in the title) is the only party that has consistently and unequivocally declared its opposition to a second referendum.
Unionist-minded voters, in the coming elections, should choose the party that will best represent that view.
Tony Miklinski.
Whitehill Farm,
Cupar.
Trade barriers across Britain
Sir, – Edinburgh South-West SNP MP Joanna Cherry and Alex Salmond have recently stated that Scotland is the rest of the UK's biggest export destination.
This is wrong. The USA is, by some distance, in fact, by £30 billion in 2014.
Of course, the SNP is attempting to mislead us to try to emphasis how much the rest of the UK would need an independent Scotland.
Of course, there's much inter-dependency across the UK but why does the SNP establishment insist on misconstruing the data?
Plus, should Scotland be in the EU, a separate trade agreement would need to be established with the remainder of the UK. It would be far from straightforward and very different to now.
Martin Redfern.
4 Royal Circus,
Edinburgh.
Referendum can wait
Sir – Among your coverage of Theresa May's Brexit announcement, your poll found that 66.02% of readers would vote No in any new independence referendum, and 33.98% would vote Yes.
Your poll numbers are relatively small and Courier Country (excluding Dundee) is significantly more pro-union than the country as a whole, but surely a shift of this size is significant, and deserves some wider analysis?
I hope you will do some follow-up analysis on this, getting out and about and seeing what is happening outside the political/media bubble.
Certainly in Perthshire at least, a lot of traditional SNP supporters want to see us out of the EU and that is consistent with their wider narrative of managing their own affairs.
Brexit is their priority, and a second referendum can wait.
Victor Clements.
Mamies's Cottage,
Taybridge Terrace,
Aberfeldy.