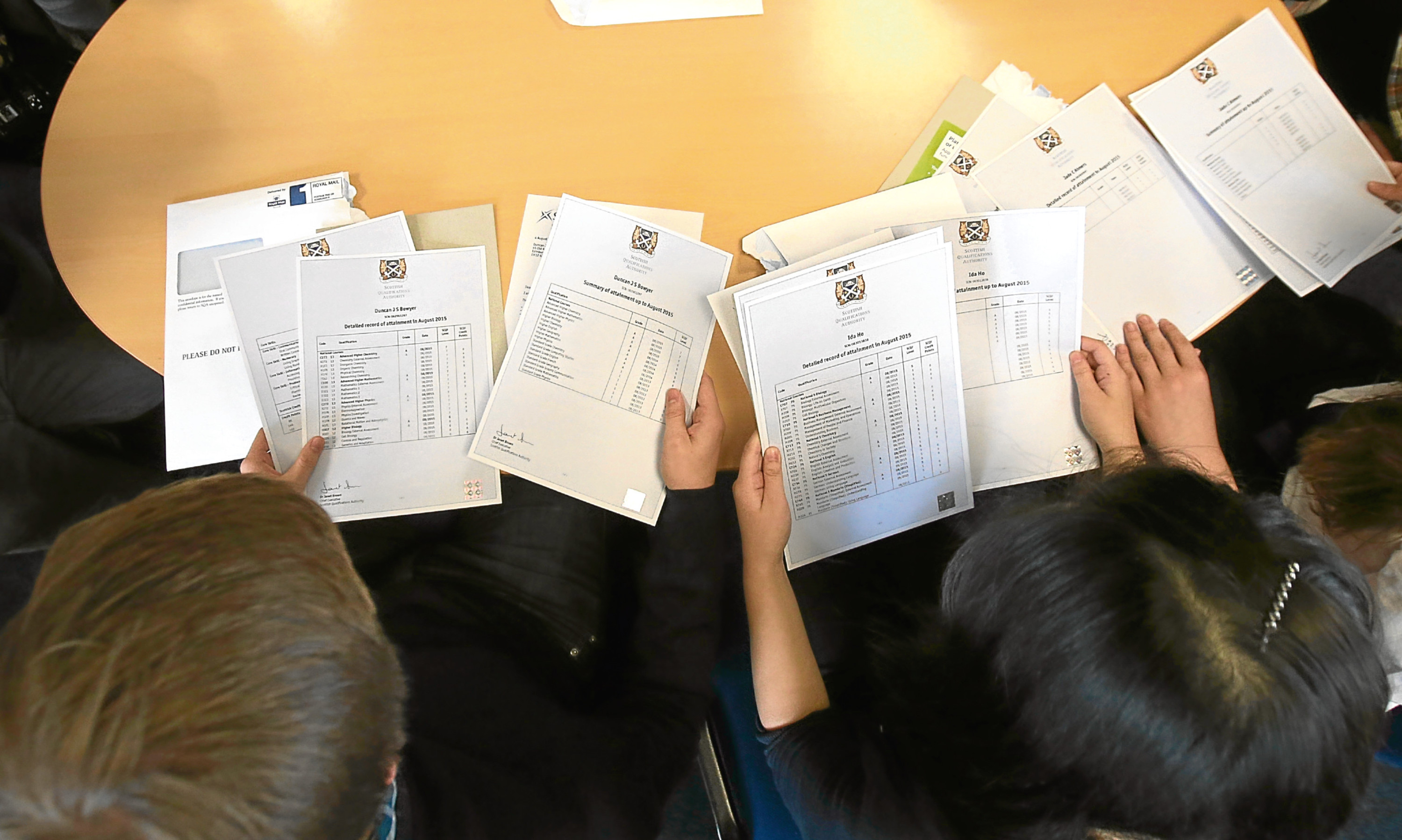 Sir, – Having read Allan MacDougall's letter (March 10) I'm astonished how he managed to cram in contradiction, inconsistency, junk science, political grievance, indulge in class warfare and undertake to be economical with the truth all in a few hundred words.
It seems to be a nationalist trait. He blames Westminster for educational failures when education has been fully devolved and controlled by the SNP for 10 years then seems to suggest that somehow parents who choose to educate their children privately adversely affect the state system.
The fact is that parents who choose to pay for their children's education remove that cost from the state and they also help state education by paying taxes.
Mr MacDougall went on to make the outrageous claim that intelligence is genetically inherited "and no amount of personal wealth can guarantee academic achievement" while insinuating that additional funding would actually improve educational achievements if Scotland could only borrow more.
Perhaps he also believes eugenics could solve Scotland's educational problems.
A familiar ploy used by nationalists is the Scandinavian comparisons and in this case he used Finland as his educational role model.
He didn't, of course, mention the fact that the Finnish suicide rate is twice that of the UK and that in international league tables, the UK has been rated the third best country to live in and Finland 13th.
Mr MacDougall's sense that everything wrong in Scotland is as a result of being 'shackled' to Westminster seems incomprehensible if he can't explain why being handcuffed to Brussels as the SNP longs for, has made no difference to the economic wellbeing of Greece, Spain or Portugal.
Iain G Richmond.
Guildy House,
Monikie.
Wind benefits are illusory
Sir, – You reported (March 9) the claim of Scottish Renewables' retiring chief executive Niall Stuart that their wind turbines are the country's "main source of electricity".
That claim is false because of the variability of electricity generation, maximal only with a fair wind. It is useless in stormy or cold, anticyclonic conditions when need for power is high.
Overall, windmills produce less than 5% of the electricity we use, at very great cost. Mr Stuart stated Scottish Rewnewables had achieved a huge amount over the past seven years, but that is true only for subsidies and our taxed money. The claimed benefits of wind-generated electricity are largely illusory, except for the earnings of its promoters, the mainly foreign manufacturers and landowners.
(Dr) Charles Wardrop.
111 Viewlands Road West,
Perth.
Shortcomings of green power
Sir, – Niall Stuart, chief executive of Scottish Renewables, is to step down to set up his own consultancy business.
Scottish Renewables is the propaganda machine for the wind industry and is financed by them.
I will be sorry to see Mr Stuart leave since he and his staff were ever ready to defend the indefensible and stretch statistics to the full to promote the heavily-subsidised wind industry.
Scottish Renewables' press releases are now regularly attacked as more people realise that wind subsidies are added to energy bills and that wind electricity is not reliable and needs nuclear, diesel, gas, coal and imports to stop the lights going out.
Clark Cross.
138 Springfield Road,
Linlithgow.
Lack of wisdom and judgment
Sir, – How can any responsible leader advocate an irreversible vote which, if the polls are to be believed, is likely to mean nearly half the population being dragged out of their country against their will? This is not an argument for a raised threshold; 50% plus one it is and 50% plus one it has to be.
However, it should be noted that when Norway split from Sweden, independence had the whole-hearted support of the people, with over 95% voting in favour.
Had independence been supported by just over half, Norway's recent history could have been very different.
An independence supporter once said, chillingly, that they only have to be lucky once, confirming that such a vote would be irrevocable. But surely no responsible leader could wish a fatally-split country for her legacy?
I expected more wisdom and better judgment from Ms Sturgeon.
Jane Ann Liston.
5 Whitehill Terrace,
Largo Road,
St Andrews.
Put facts before Scots electorate
Sir, – Our First Minister has now committed to holding a second referendum, some three years after receiving a No vote.
Surely it proves that Nicola Sturgeon, despite many claims to the contrary, truly does not speak for all of Scotland.
Let us hope, if the referendum goes ahead, that the SNP will have the honesty, unlike last time, to provide all facts to the Scottish electorate, both good and bad in order to achieve the "informed opinion" of which she now so glibly speaks.
Can we also expect that, when the SNP loses this re-run, that Nicola Sturgeon will have the good grace to resign her position, go away, and leave us in peace?
Derek Farmer.
Knightsward Farm,
Anstruther.
An assault on democracy
Sir, – You know what was really depressing about First Minister Nicola Sturgeon's Bute House announcement on Monday?
The nationalist leader's enthusiasm for referendums means Scotland will be perpetually infighting until there is no longer a Holyrood majority in favour of separatism or the vote tips over 50% in the SNP's favour.
Of course, pro-United Kingdom supporters have to win every time. The separatists need only win once.
Ms Sturgeon has nothing to lose, except any moral high ground by not respecting our democratic wishes following the referendum, of September 2014.
It is clear her intention is to go on and on manufacturing grievances and identifying referendum triggers until her anti-UK rhetoric grinds us down.
It is imperative the UK Government protects us from this opportunistic onslaught against democracy by the SNP.
Martin Redfern.
4 Royal Circus,
Edinburgh.