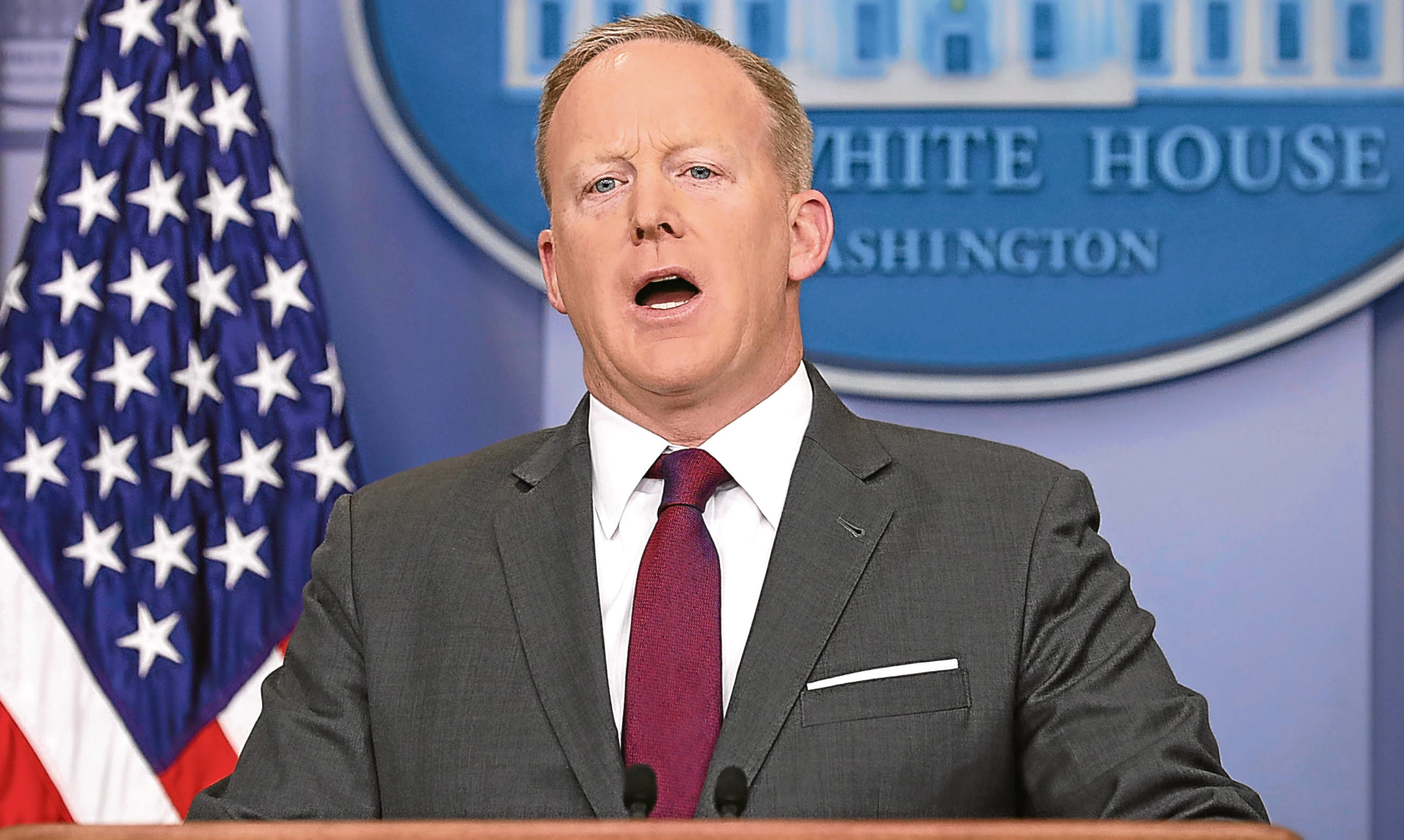 Send them all back, cried the Trump administration and America came forward to report illegal aliens in their droves.
Unfortunately for the humanoid who somehow arranged for a minority of US voters to make him their leader, these aren't the aliens he's looking for.
In perhaps my favourite comedy moment of the first 100 days of Donald's regime, people have been using the illegal aliens hotline to report sightings of space aliens.
Back in January, film maker Michael Moore used a celebrity-filled rally on the eve of Trump's inauguration to invite people to form "an army of comedy" as an act of resistance against a president who is so despised.
Many aren't going for laughs as they make a point against injustices in the States in practical ways – like campaigning, marching or donating – but, at least for now, laughter is my weapon of choice. Think about it. Sean Spicer, who was virtually unknown nationally and internationally until he was appointed Trump's press secretary, is now so famous that Melissa McCarthy, an actual Hollywood movie star, became more famous by impersonating him on TV.
Spicer will never recover from this moment in his history. He'll be hearing about it in his retirement home. That's the power of comedy.
Trump is a gift to editorial cartoonists and songwriters. The chaos in US politics has already fuelled a thousand comedy routines and inspired a million memes. Last week, The Simpsons featured in an original online short about those troubling 100 days and it is a scream.
There's nothing like a time of turmoil to inspire creativity and dark humour and, despite the suffering and risk in the racism, international sabre-rattling and environmental damage, it is, at least, some comfort to know how much the president hates Alec Baldwin.
So I'm loving the alien joke. If online chatter is to be believed, the hotline has received requests to deport everyone from ET to Marvin the Martian. I might call it and add Mars Attacks to the list, if only so I can do the laugh.