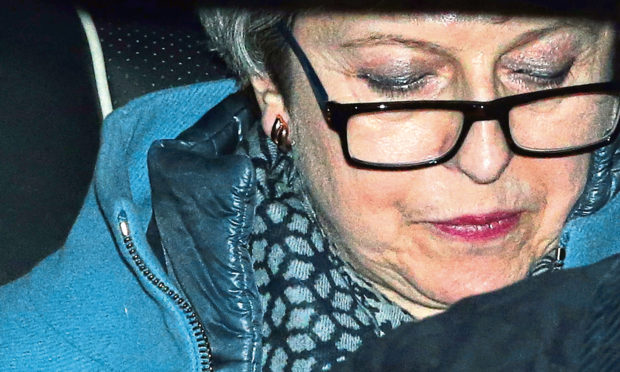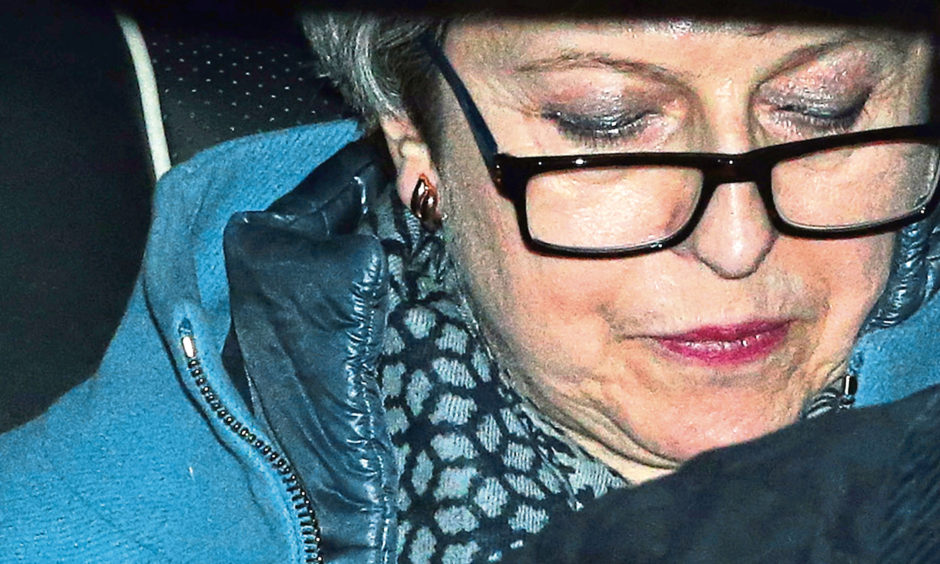 Madam, – In her most recent letter to European Council President Tusk, Prime Minister Theresa May agreed to organise European elections, due to take place on May 23 in case Brexit legislation was not wrapped up by then.
Should this legislation be agreed, even as late as May 22, this would somehow, according to Mrs May, avoid the UK participating in those elections which are due to take place the following day.
Putting aside the fact that we could potentially see ballot boxes removed from polling stations at the eleventh hour, Mrs May's comments are rather curious as it should be noted that millions of people will actually have voted by then.
At the last European elections in 2014, for example, almost 30% of votes were cast by post.
Of the 16.45m votes cast across the UK, 4.78m were postal votes according to the Electoral Commission, some sent out three weeks in advance.
The election will therefore already have started in the first week of May.
Destroying millions of uncounted ballot paper will only serve to reduce faith even further in our already deeply damaged political system.
Alex Orr,
Flat 3,
2 Marchmont Road,
Edinburgh.
Reality check on Scottish yards
Madam, – Nicola Sturgeon's optimism that "mothballed yards still could have a bright future" needs to be tempered with reality.
A reliable trade paper reports that fabricator Lamprell whose yard is in the United Arab Emirates lost at least $90M providing 60 jacket foundations for a wind farm off East Anglia. They now have the contract to supply 48 jackets for the Moray East wind farm no doubt at loss-making prices well below our Scottish yards.
I am not sure what the First Minister thinks she can do to create a level playing field.
Graham Lang,
Westermost,
Coaltown of Callange,
Ceres.
Council blunder sounds peculiar
Madam, – I write with reference to your front page headline "Councillors failed to cancel music tuition hike" (Courier, April 5).
I through that have found a website which was meant to help efficiency, but what we have is a bungle of enormous proportions and a total embarrassment for the Tory / Lib Dem-led administration.
Well done to the parent who discovered the shambolic situation; he or she should get a medal.
All parents of pupils having instrumental tuition should receive letters of sincere apology from a council which, with this latest fiasco, has been shown as unprofessional and incompetent.
Alister Y. Allan,
18 Castle View,
Letham,
Perth.
Looking after the pennies
Madam, – It was wonderful to see items priced in round Euros in the shops and especially in the street markets when we were in Mallorca recently.
Here at home we never seem to get out of the awful habit of pricing items at £4.99 or £11.99 etc.
Is the ridiculous saving of 1p really going to tempt us to buy?
And I have just read in a glossy magazine that I can go on a cruise in the Far East for only £2,999.
If I were at all interested I would realise that the cost would be a cool £3,000 and I would not be tempted to think it was a mere £2,000 by the word "only".
I wonder if advertisers will ever be straightforward and set their prices in round figures with no strings attached. Or am I "only" being hopeful?
Donald McDonald,
10 Rose Terrace,
Perth.
Keeping our airspace safe
Madam, – I noted the small item in The Courier about Russian aircraft coming close to UK airspace and being shadowed by a Typhoon from RAF Lossiemouth (Russian jets close to UK, Courier April 4).
The Russians have been at it for years, keeping the RAF on their toes. For years the Quick Reaction Alert (QRA) response was at Leuchars.
During the 1980s I had the privilege to know a squadron leader who flew Phantoms during his career and was an instructor.
Telling us of his QRA duties, he said the Russians always knew they were coming.
From their "Bear" aircraft they would give a friendly wave which he and his navigator returned before they headed back to base with a thumbs up.
I am sure it is the same today and long may it continue that way.
Thomas Brown,
18 Garry Place,
Bankfoot.
Kindness in adversity
Madam, – On Sunday past I had the misfortune of becoming ill during morning service in Weem Church, Aberfeldy.
My wife and I have been overwhelmed by the sensitive and sincere attention given to us by the minister and congregation both within the church and later, also for the aid offered by friends and neighbours.
Thanks also for the sensitive care of the paramedics and all the staff at Accident and Emergency and at Ward 4 at Perth Royal Infirmary.
Thankfully my stay was a short one and I am now recuperating at home.
At unfortunate times like these, such sincere kindness is very much appreciated.
Mr & Mrs D Fraser,
1 Rannoch Road,
Aberfeldy.
New PM will maintain union
Madam, – Nicola Sturgeon is either a supreme optimist or merely telling her dyed-in-the-wool supporters what they want to hear.
She informs us, apparently in all seriousness, that she doesn't believe the Tories will stand by Theresa May's refusal to allow Indyref2, once Mrs May stands down as Prime Minister. Really?
At the same time, the SNP leader talks up the suggestion Boris Johnson will be the next PM, presumably because she feels this won't play well in Scotland.
But there's surely negligible doubt most hard Brexiteers in the Commons, such as Mr Johnson, will be even more passionate about maintaining the unity of the UK than Mrs May?
Mrs Sturgeon can't have it both ways – scaremongering about Mr Johnson while suggesting the next PM will simply cave into her separatist demands.
Martin Redfern,
Woodcroft Road,
Edinburgh.