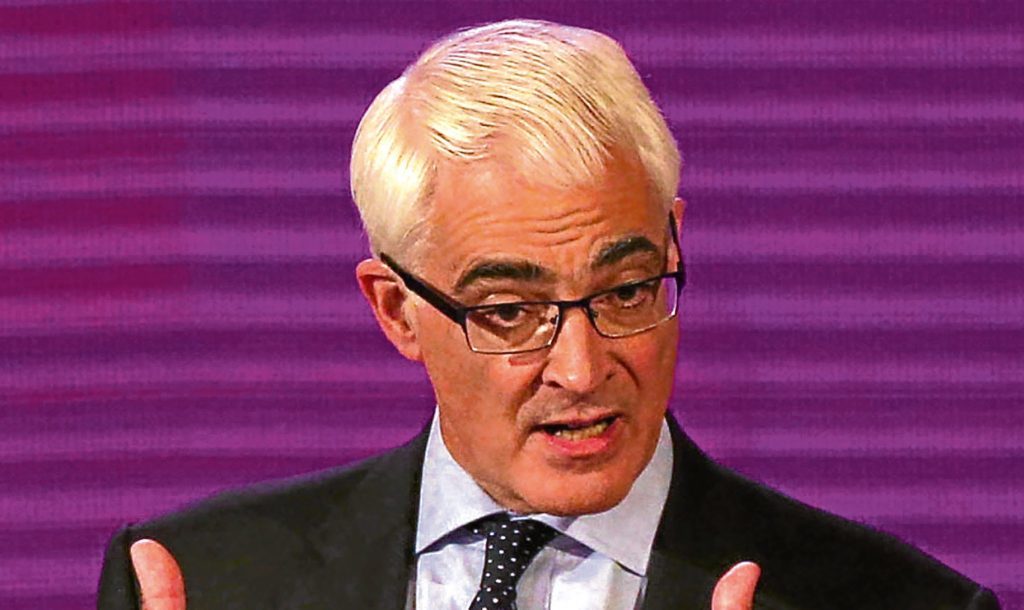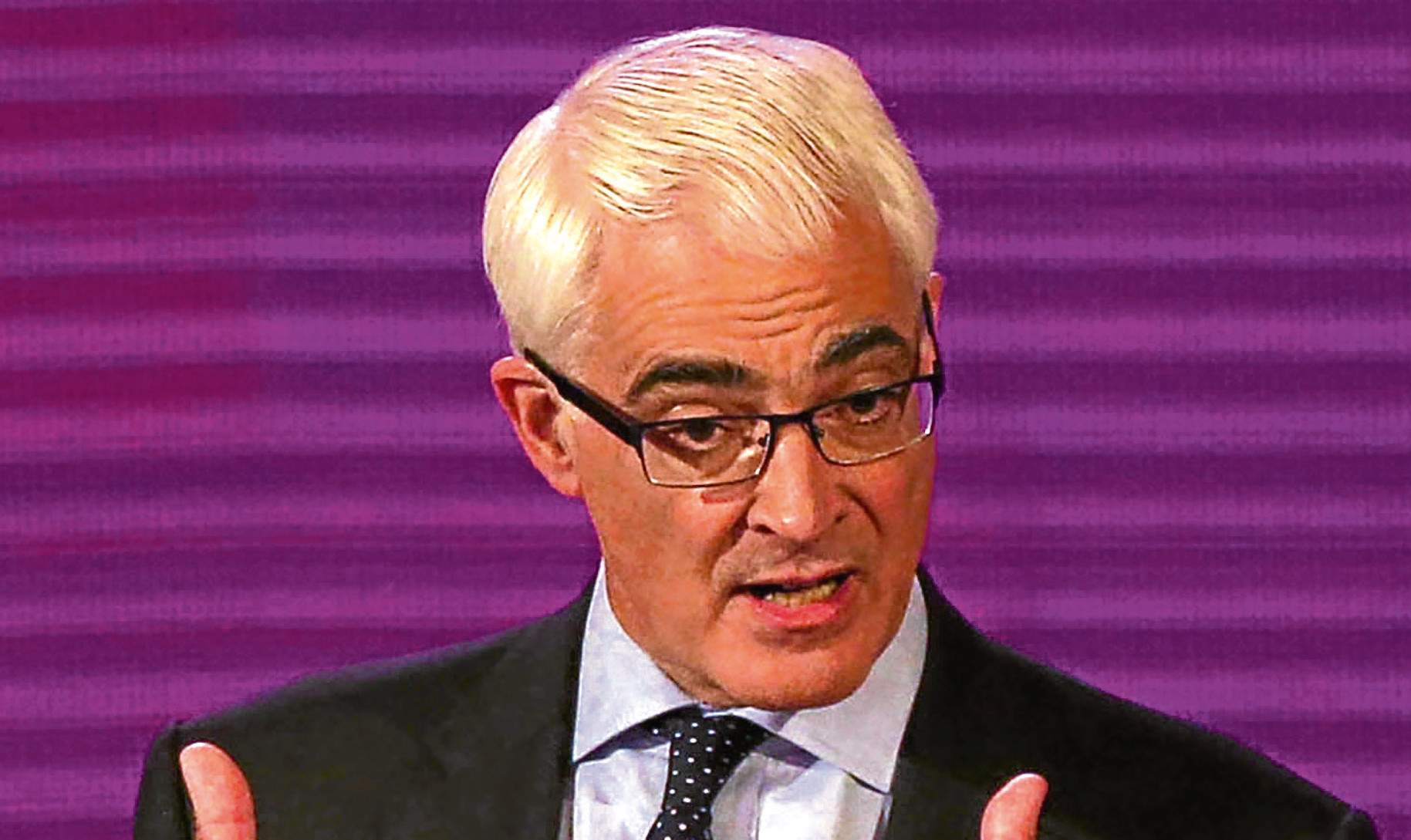 The date for the next Scottish independence referendum may not have been set yet but there is little doubt that the Nationalists are already in campaign mode.
Holyrood watchers say ministers and their teams are being diverted from their day jobs (when were they not?) as they prepare to launch another bid to break up Britain.
Their leader, meanwhile, has one month to consider her options for calling a new ballot before her party gathers for its spring conference in Aberdeen.
If she does decide to name the day then, Scotland could be heading back to the polling booths as soon as autumn 2018.
The prospect of Nats mobilising won't be welcomed by the majority of Scots, who thought the matter had been settled for at least a generation in the September 2014 vote.
But whether we like it or not, we can't wish this away and Unionists need to marshal their own electoral machine. At the moment there is a worrying lack of activity from their camp.
A Liberal Democrat reportedly told a Sunday newspaper that the inertia was down to a shortage of suitable leadership candidates.
"There's not much happening because no one knows who would lead a non-party campaign", they say.
The idea of recruiting from outside the political mainstream for a unifying figure may suit both Labour and the Conservatives.
The former claims it paid a heavy price at subsequent elections for its association with the Tories during the Better Together campaign of 2014.
And the Tories, while significantly rehabilitated in Scotland thanks to their leader, Ruth Davidson, are still some way off being able to defeat the SNP.
Besides, although the second biggest party in Scotland now and on an upwards trajectory according to the latest polls, Davidson's personal appeal would be countered by the toxicity of the current Westminster Tories.
The successful outcome of the last referendum owed much to its leader, Alistair Darling, who, though a Labour big beast, effortlessly straddled the political spectrum, from David Cameron to Gordon Brown.
That option no longer exists, partly because Darling himself would not wish to go through the mill again and partly because Downing Street is very different today. The pro-Union interests didn't work in perfect harmony the last time round but the huddle of Cameron, Darling, Liberal Democrats such as Danny Alexander, and the-then Scottish Office minister (now Scottish Secretary) David Mundell put up a plausible united front.
Now, the political gap between the increasingly hard Brexit Theresa May and her Euro-friendly Scottish leader is probably wider than that between Cameron and Darling just over two years ago.
Cameron appreciated his limitations as a Unionist cheerleader on the doorstep in Scotland but there was never any question about his commitment or his backing of Darling.
May is also staunch in her defence of the UK but no one could imagine her or her team allowing a senior Labour politician to spearhead a constitutional campaign on her behalf.
Labour, of course, is also a very different outfit now, with its clout eroded by Jeremy Corbyn and many of its more credible veterans past the point of a political comeback.
So where does that leave the new No camp? Three separate anti-independence movements run along partisan lines by Labour, the Conservatives and the Lib Dems would never be able to galvanise the electorate in the way Better Together (eventually) did.
Such is the campaigning efficiency of the SNP that any effective opposition would need to match it in organisation, discipline, funds and, most importantly, leadership.
We can't take another No vote for granted, despite the failure of the separatists to make their case over the past two years and despite the decline in enthusiasm, compared to 2014, for upheaval.
To expect a leader to appear from beyond the political firmament, ready formed and possessed of the necessary skills to engage Sturgeon, is asking too much.
The Lib Dem quoted in a Sunday paper said: "Pity the poor person who takes this on; they will need a tough hide and will get slaughtered by the trolls."
Even the most politically astute captain of industry, or lawyer, or cleric, or national treasure (no names are in the ring as far as I'm aware) would find the tactics of an independence skirmish hard to stomach.
What Scottish Unionists need is a seasoned pro; someone with the guts of Jim Murphy, perhaps with the long experience of the Labour MP Brian Wilson and maybe with the cross-party popularity of Ruth Davidson.
There is no obvious favourite. What is crucial this time, though, is that the Unionists in Scotland are in charge.
May's closest advisors are apparently micro managing her ministers, alienating them in the process. If they try that here, all could well be lost.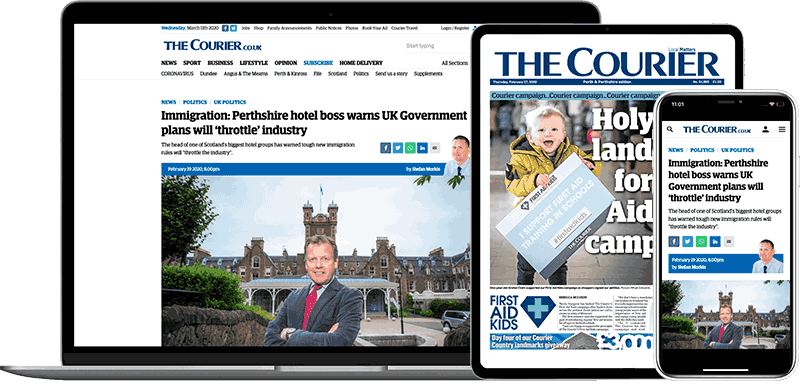 Our free web and ePaper offer to help you stay informed in these challenging times
3 months free access to our web and ePaper pack including Premium articles.
Subscribe