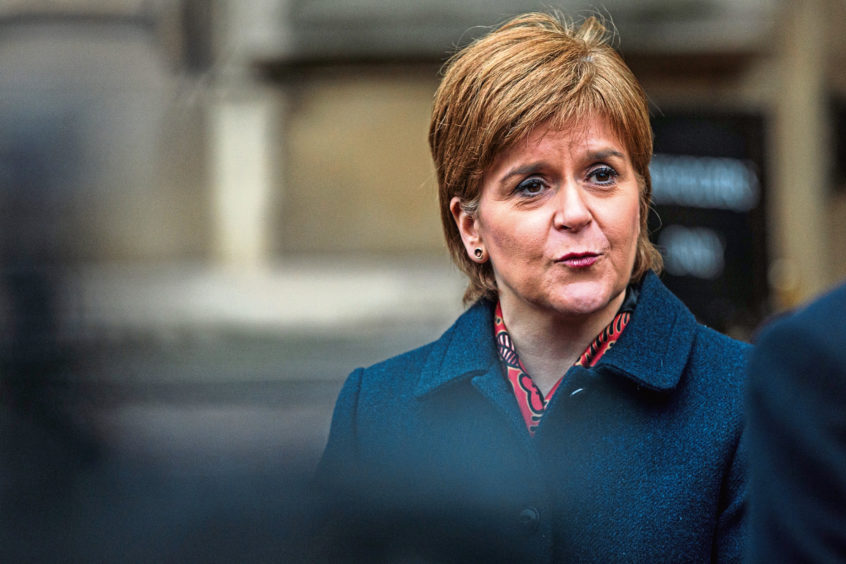 It is a good thing that the attention of the rest of the UK and Europe is diverted away from Scotland at the moment. Anyone with any pride in the country wouldn't want our neighbours to be scrutinising us too carefully right now.
Over in Glasgow, the flagship Queen Elizabeth University Hospital can't keep people safe, with two patients, one a boy of 10, dying of an infection from pigeon droppings in a so-called first world nation, and further infections coming to light in the past week.
Meanwhile, child cancer patients have been moved out of the children's hospital over fears of a water contamination scare, which parents found out about in a press release.
The health minister is accused of presiding over a culture of secrecy, but as she hasn't been in the job long, she will no doubt blame all NHS problems on her predecessors.
One of these is Scotland's current First Minister Nicola Sturgeon, who has already started to shift responsibility for the hospital's failings by backing an inquiry into its design and construction, which she will say happened on someone else's watch.
The crumbling health service will not be helped by the crumbling administration of Scotland, which still has not managed to get its budget passed in the parliament and must make daft concessions to radical Greens to ensure continued governance.
But huge though these problems are, sorting them out must take second place to a far greater priority: a new independence referendum.
Yes, it might not seem like great timing to the average voter, but Sturgeon said on Sunday her separatist agenda had not been derailed by former First Minister Alex Salmond being charged with 13 sex offences last week.
"The case for independence is bigger than any one man," she told Andrew Marr, although Salmond might disagree with that, as might some of his supporters.
Granted bail, he has insisted he is "innocent of any criminality" and apparently chosen to carry on presenting his television show on the Putin-backed Russia Today channel.
It may be a year before his case comes to court and there is nothing to stop him, other than humility, from carrying on with his life as before, including campaigning, if he wishes, for that second referendum.
Presumably, that possibility has occurred to Sturgeon as she presses ahead with her plans, promising to set out her timetable before March 29, the date when Britain is due to leave the EU.
She also told Marr that the case for independence is bigger than any one woman, which suggests she will not let her own potential embarrassments alter her course.
She won't reveal whether she has been interviewed by police investigating the allegations against Salmond, who is charged with two counts of attempted rape, nine of sexual assault and two of indecent assault. But she is the subject of a separate inquiry into her handling of the government's probe into his conduct, and she has referred herself to the parliamentary standards watchdog. This will rule whether she breached the ministerial code or not, but proceedings will now have to wait until Salmond has stood trial.
So, for perhaps a year, the public's trust in Scottish nationalist leaders, past and present, will be put on hold as justice takes its course.
Is this really the proper time to be considering constitutional upheaval? Some unionists may argue it is because their odds are so favourable.
But surely the majority of Scots do not want a spotlight shone on the sorry state of affairs that is the Scottish Government after 12 years of SNP rule. Certainly, within the independence camp there is caution, even despair, and not just among MSPs. A senior activist told one newspaper that Sturgeon must gauge public opinion and "take her time".
Another senior party figure reportedly said of last week's development, "it changes everything", and was "just too big not to have an impact". They added: "The Sturgeon-Salmond era which has underpinned so much is over."
It is hard to disagree. The SNP that achieved power and brought Scotland close, but not close enough, to secession was a personality cult. Both those personalities now have their reputations to defend.
As they do so, the party will be turned inside out.
If Sturgeon wants to do something for her country, before her era ends, she must focus for once on the pressing domestic duties she has neglected in office, pick no more fights, and shelve all talk of referendums.
It's over not just for the one man and the one woman, but for the movement.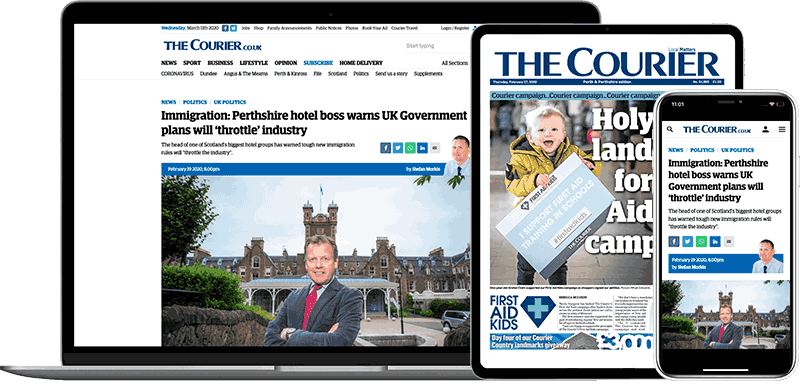 Help support quality local journalism … become a digital subscriber to The Courier
For as little as £5.99 a month you can access all of our content, including Premium articles.
Subscribe