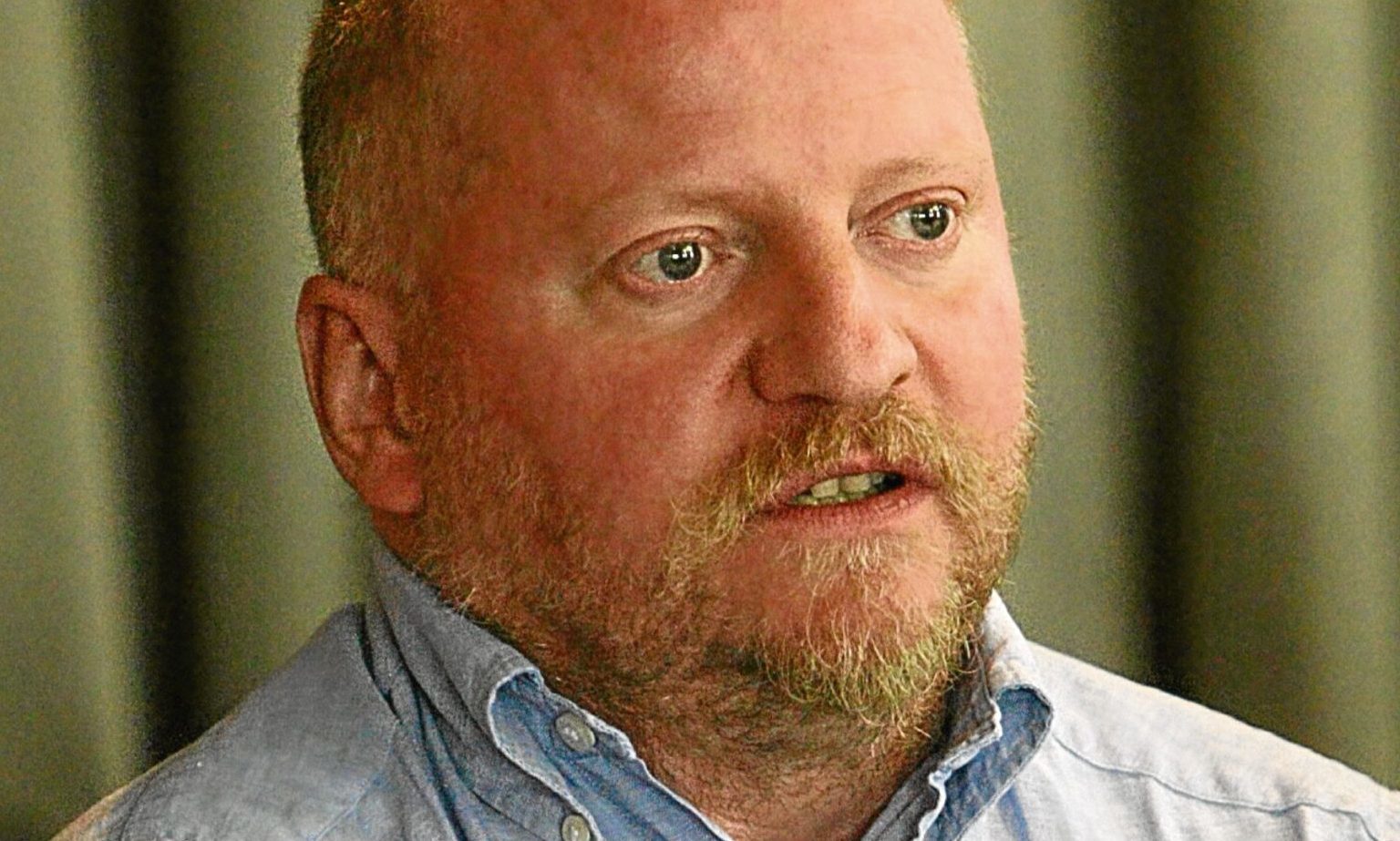 Sir, – As with Alex Bell's recantation last year, George Kerevan's honesty about the need for an independent Scotland's need to impose massive cuts to achieve "fiscal consolidation" is welcome.
Mr Kerevan has introduced a reality into the situation that would have made me more likely to vote yes. Then, but not now.
Mr Kerevan is a member of the UK Treasury Select Committee.
If fiscal consolidation and shifting resources from consumption to investment is such a good idea, why doesn't he recommend it to the whole of the UK?
The best examples of such radical reform are Sweden and Canada who transformed their economies in the 1990s.
I got back last week from Quebec. No one talks about independence.
Their government benefited both from their own transformed economy and that of the whole of Canada.
And, unlike the SNP, they embraced their increased post-referendum powers to the point where it is second only to Ontario in prosperity.
Why doesn't the SNP adopt a further dose of reality and work for this outcome for Scotland?
Allan Sutherland.
1 Willow Row,
Stonehaven.
Let's put ideas into action
Sir, – Can Scotland accelerate our growth in incomes? George Kerevan, MP for East Lothian, believes we could.
But only if we first escape from the union with our neighbours.
We should accept an increase in our taxes, sell-off our assets, cut public spending and accept five years of decline as our price for breaking away from the UK.
Then, we would be free at last.
Freed from our ties Mr Kerevan tells us, we would escape the chains of the low productivity of our neighbours.
It all sounds so wonderful, except for his promise of tax increases and cuts.
Hang on a minute. If we could increase our national income, why don't we just go for that right now? Why do we need to wait?
Mr Kerevan is on the Westminster Treasury Committee as the SNP representative.
He could volunteer his recipe for this miraculous transformation to the committee.
He could also clarify to that committee just what difference we would enjoy by having a new Scottish pound pegged to the British pound.
How would that be different from our present arrangements?
Currently, we have Scottish bank pounds that are pegged to the British pound.
How would changing the name compensate us for his prediction of higher taxes, the sale of public properties and cuts to public services and jobs?
If we really can accelerate to a higher growth rate, let us do it now.
Andrew Dundas,
34 Ross Avenue,
Perth.
UK not a union of equals
Sir, – It should now be evident to even the most ardent unionist that Scotland is nothing more than a colony ruled from Westminster.
A total of 98% of Scottish MPs voted against Trident renewal, but it will still be imposed on us.
Two thirds of Scotland opted to stay in the European Union, but we will be leaving because of the votes of another nation.
A Conservative Government, with minimal support in Scotland, is imposed upon us, and Scottish MPs are treated as second class at Westminster, thanks to English votes for English laws.
What kind of democracy are we living in and why are unionists happy to accept this democrat deficit?
This partnership of equals is a sham.
RMF Brown,
Hill Terrace,
Markinch.
Make Brexit work for Scots
Sir, – In order to try to convince Scots that they should be subservient to the European Commission, the SNP deliberately conflates Europe with the EU.
But there is a fundamental difference between the people of Europe, its industry and commerce, and the political class of Brussels which wants to take Europe on a path to ever-closer union and to establish a country called Europe.
How can Scottish nationalists reconcile themselves to supra-national dominance?
Outside of the EU, Britain's relations with other European countries will be honest, cordial, business-like and without rancour, but with the secure and effective border which is essential to counter ISIS terrorism.
Supporters of popular movements against the EU political class already number millions in Greece, France, Sweden, Hungary, the Czech Republic, Slovakia and in Germany.
Their number is growing daily. They want to be in Europe, not controlled by Europe and not have Europe changed forever by mass migration from countries whose values they do not share.
Brexit will be a great success for Scotland and the rest of the UK. Already 10 countries including India, Australia, China, Japan and Canada have had informal talks on direct trade deals with Britain, unhindered by Brussels bureaucracy.
The SNP focus should be not on preventing Brexit but making it work for Scotland.
William Loneskie,
Amulree,
9 Justice Park,
Lauder.
Study Caird Park plans
Sir, – Plans have finally been published for the regional sports centre in Caird Park, Dundee.
Current users will be shocked to discover how much of the park is being taken out of public use and how little consideration has been given to pedestrians.
I would encourage people to look at the plans on the council website and make their feelings known.
John Richmond,
12 Shamrock Street,
Dundee.
Solve problems in Scotland
Sir, – I refer to K. Heath's letter (July 21) that decries the attitudes and ambitions of what, in effect, is a new UK Government before it even has a chance to perform.
In that regard, Ms Heath paints herself into the separatist corner.
The SNP may have many policies, as she avers. Policies, however, are only words and the SNP has an unenviable reputation of being unable to translate words into actions that are beneficial to Scotland.
Given the figures last week showing zero economic growth in Scotland, how refreshing it would be to see the SNP abandoning its juvenile antics in Westminster and Holyrood and concentrating instead on the serious issues of devolved Government.
Derek Farmer,
Knightsward Farm,
Anstruther.
Deterrence is effective
Sir, – While the SNP's Westminster contingent voted against the renewal of Trident it should not be assumed every Scot agrees or, like global warming alarmism, that the debate is over.
The current generation of activists look less like the old CND utopians demanding Britain withdraw from the nuclear world and appear likely to settle for Trident being out of the Clyde. The SNP accepts that the weapon provides security which is why they want an independent Scotland to join NATO.
Peaceniks invented a figure of £100 billion for its renewal which Bute House often uses in official publications but the true is cost is £25 billion over 50 years, expensive but not excessive.
The argument that we're paying for unusable weapons is trite: the effectiveness of a deterrent is that it deters based on a belief that it could be used under certain circumstances.
Theresa May publicly confirmed this is still the case and that was heard by Vladimir Putin. Nuclear deterrence works. It may be an uncomfortable, ugly fact. But it's fact.
Rev Dr John Cameron,
10 Howard Place,
St Andrews.
Cyclists save nation money
Sir, – Your anti-cycling campaigner Clark Cross wants cyclists to pay more tax. He fails to recognise, however, that those who take exercise need to go to the doctor less and thus save the country money.
Charles Wilson,
King's Road,
Rosyth.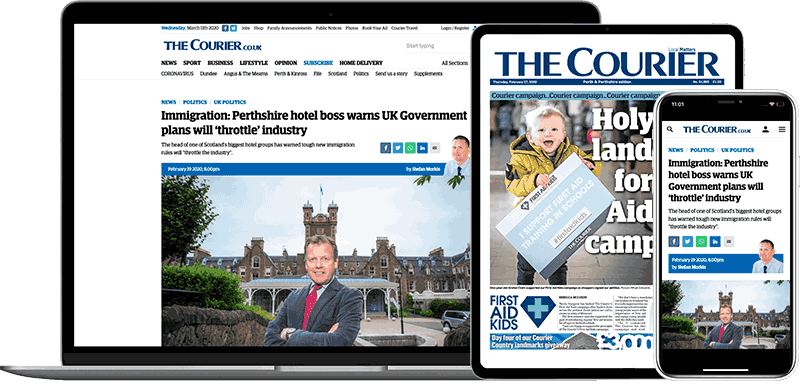 Help support quality local journalism … become a digital subscriber to The Courier
For as little as £5.99 a month you can access all of our content, including Premium articles.
Subscribe