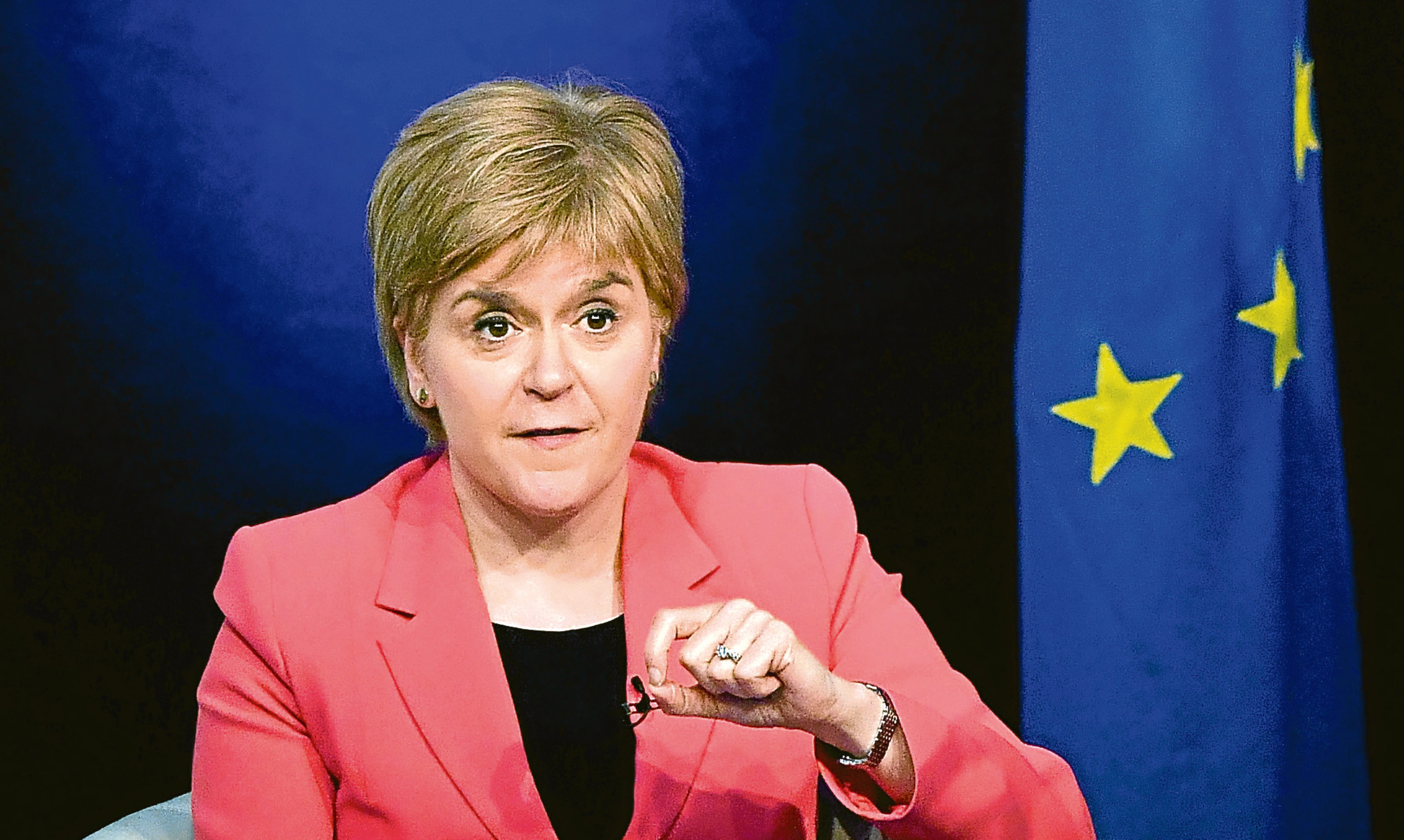 Sir, – Last week First Minister Nicola Sturgeon and cabinet ministers discussed Brexit with concerned EU nationals at a specially-hosted event in Edinburgh.
I am one of about 173,000 people from other EU countries who currently live in Scotland and whose status as an immigrant may or may not be affected by the Brexit vote.
Do I still feel welcome in Scotland? Absolutely.
My daily experience hasn't changed at all and I feel as much part of my community as ever.
For the people around me, I am still a neighbour, friend or fellow citizen irrespective of my nationality – and I deeply appreciate the way I have been made to feel welcome from the first day of my arrival in Scotland.
Do I feel relaxed about my future status after Brexit? Not really. In political language I have mutated from fellow citizen to an EU national living in the UK.
Will my current status be retained or will I have to prove my right to stay, retrospectively, after 16 years of living in the UK, marrying a British husband and doing my best to be a good citizen?
This will be determined by the Brexit negotiations and EU nationals have an unspecified period of grace until they may or may not be given the all clear.
Ms Sturgeon did the right thing when she emphasised in her speech on the morning after the referendum that EU nationals are welcomed and valued in Scotland.
Beyond that there is precious little she can do about our situation apart from calling on the UK Government to end any uncertainty.
While some EU immigrants may now see Scottish independence as an effective remedy I, personally, don't want my situation being drawn into the constitutional debate.
It is enough that people like me are bargaining chips in the Brexit negotiations.
The last thing I need is to become a pawn in the SNP's independence campaign.
Regina Erich.
1 Willow Row,
Stonehaven.
Create more disabled spaces
Sir, – In response to Sandy Constable (August 19) while I sympathise with the independent retailers, having seen them all but disappear from St Andrews, even though I shop in Dundee most weeks it is normally Kingsway West not the city centre I go to for one reason and one reason only: blue badge parking.
I carry a power wheelchair in my car which I load and unload using ramps and need a good 10 feet at the rear of my car.
There are very few kerbside disabled spaces in Dundee with this sort of room.
I can use the pedestrianised area but only until 11am.
In order to get to the centre of Dundee at that time of the morning, I need to leave home around 8am.
That's a lot of trouble for less than two hours' shopping.
I can, and usually do, park on double-lines but this is a privilege at the discretion of traffic wardens.
That is why I spend more time at Kingsway West rather than the Overgate and Wellgate and points in between, and why Mr Constable only sees me when my peanut butter runs down. His shop sells long-dated stock in one kilogramme containers that I buy two at a time.
I doubt if I'm the only disabled person in the Dundee catchment area with similar problems,
Laurie Richards.
100 Crail Road.
Cellardyke.
Did Reaper have insurance?
Sir, – Last Thursday, August 18, you reported that a fundraising appeal has been launched to raise £20,000 for urgent repairs to the historic Fife ship The Reaper following her grounding in Johnshaven harbour.
Does this mean she was not insured?
Bob Wilson.
39 Maule Street,
Monifieth.
Columnist fails to see solution
Sir, – As I read Alex Bell's column on August 18, Our Problems? They're simply our own fault, bewailing many of the things he disapproved of as he travelled around Scotland on his holiday, I found myself agreeing with his premise that Scottish people lack the confidence to take control of their own affairs and make the best of their country.
My goodness, I thought, I'm reading an article which is going to advocate that Scottish people take full control of their own affairs (it's called independence) rather than allowing other people to govern their country for them and then stand on the sidelines complaining.
Imagine my disappointment when I found he blamed the devolved Scottish Government for everything he found so distasteful, despite the fact that this institution has only existed for 17 years and has severely limited powers.
The entire logic of his column would lead any fair-minded person to lay the blame for Scotland's ills at the door of the UK Government which has had control over Scotland's affairs for 300 years and which retains control of all of the most significant economic powers which shape our lives to this day.
Mr Bell proves to his own satisfaction that we've made the very least of our beautiful country and then points at the wrong culprit and fails to see the only obvious solution.
David Williams.
14 Aldour Gardens,
Pitlochry.
Where is wind power storage?
Sir, – Bob Ferguson (August 20) thinks that "our future is renewable" and that offshore turbines are the way forward.
However, a recently approved offshore development will cost £140 per megawatt-hour for 15 years, some four times the current wholesale price and a level of subsidy which electricity consumers will be forced to pay.
Some way forward.
If Mr Ferguson knows of any imminent new power-storage techniques for excess electricity I would like to know.
Such development is a long way off and the research into its feasibility will be so expensive that it will never be funded.
Remember carbon capture and storage was to be the salvation of the world?
This was mega- expensive and hurriedly dropped from the Scottish Government's wish list.
It is ridiculous that the UK, with 1.3% of global emissions, is burdening industry and the public with high energy bills caused by renewables when the rest of the world is burning fossil fuels to grow their economies.
Clark Cross.
138 Springfield Road,
Linlithgow.
Litter creates gull problem
Sir, – You are right to highlight the problems caused by seagulls but the birds are only half of the equation.
Gulls only gather where there are easy pickings.
They become emboldened by overflowing urban bins and discarded takeaways. No wonder they now choose to nest in towns rather than on cliffs.
If we modified our behaviour and cleaned up our town centres, I am sure the gulls would return to their natural domain. These birds have grown enormous by feasting on left-over kebabs.
Charles Wilson.
King's Road,
Rosyth.
Time to repeal wildlife law
Sir, – I read with interest, and horror, the first of your articles about gull problems (August 20).
I, too, have been dive-bombed by gulls en route to get my morning paper.
This happened in Broomhill Avenue in Perth.
I quickly beat a hasty retreat and took a diversion to Oakbank Co-op.
A neighbour has to take an umbrella to protect himself from the aggressive gulls.
Another neighbour could not hang out washing without being attacked from a nest on her roof. The window cleaner could not gain access to her property.
I totally agree with a cull and ban on feeding them.
Repeal the part of the law that protects them, The Wildlife and Countryside Act (1981).
You can kill rats, wasps and other pests, why not gulls?
Isabel Wardrop.
111 Viewlands Road,
Perth.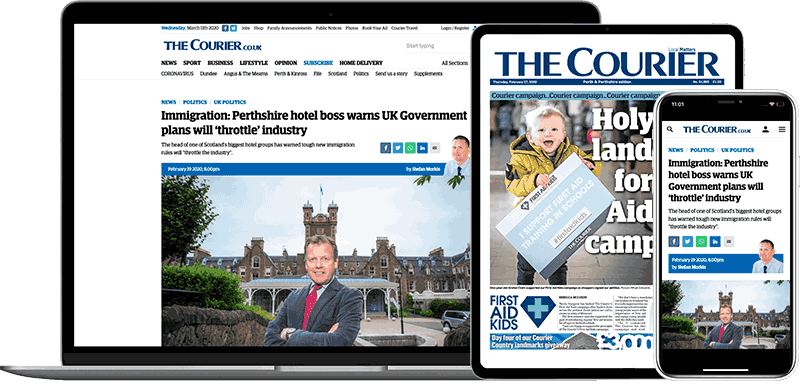 Help support quality local journalism … become a digital subscriber to The Courier
For as little as £5.99 a month you can access all of our content, including Premium articles.
Subscribe