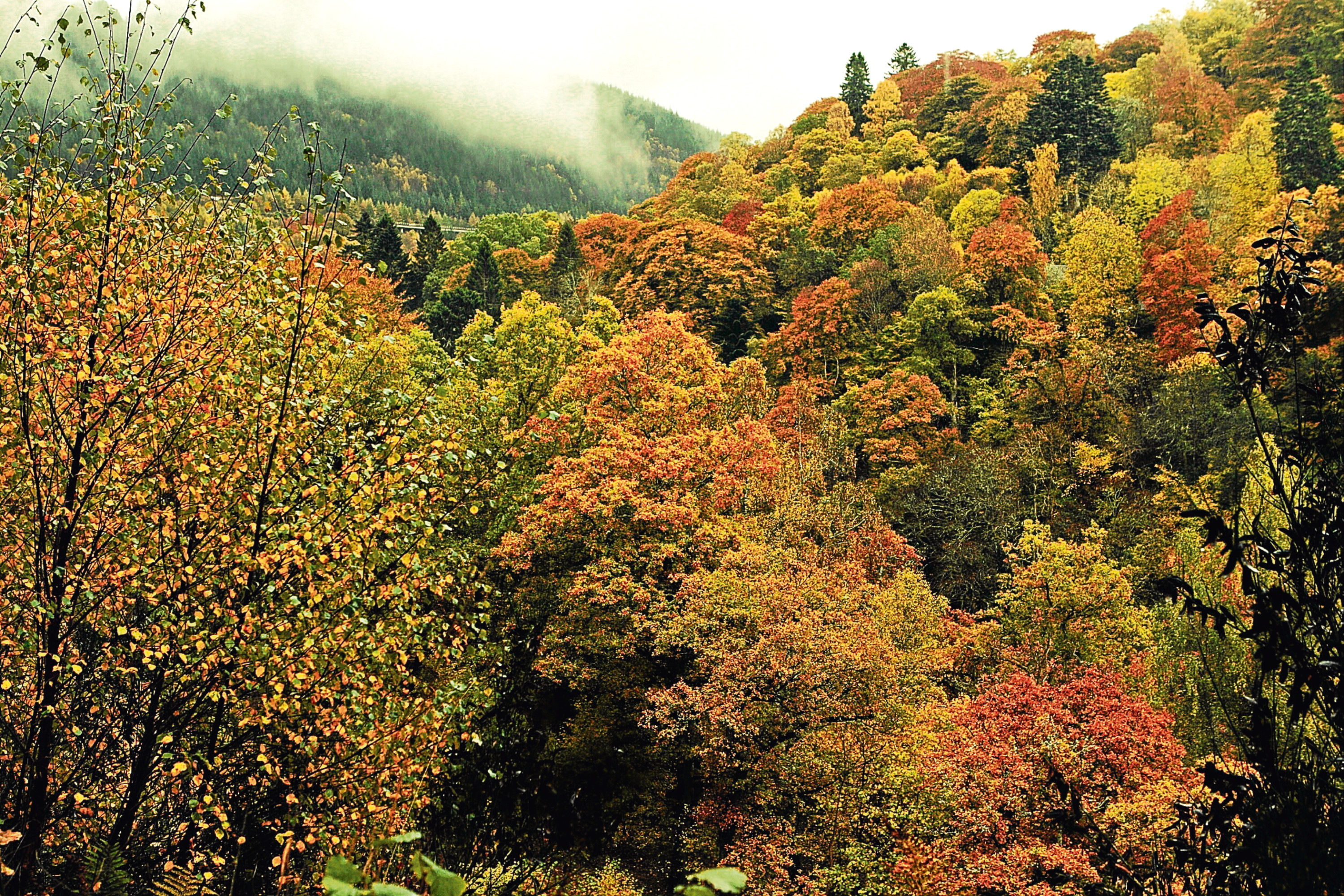 Sir, – So Mr Murdo Fraser MSP and Councillor Ian Campbell are attempting to score political points from my community's broadband provision issues.
It came across as disingenuous and with no acknowledgement of the imminent expansion through the inclusion of another Highland Perthshire community into our broadband community.
Then, what would they know? Has Mr Fraser ever attended any of the broadband meetings to which he was invited?
I am a committed member of my community (with no political affiliations) and had dreadful broadband provision before HPCP changed all that.
Connection to it has completely enhanced my business and home life, at reasonable cost too.
It is fast, reliable and I'm genuinely grateful to HPCP and Perth and Kinross Council for helping to provide it.
Those who have tried to help my community get connected, which, tellingly, does not appear to include either of the aforementioned gentlemen, have been generous, persistent and effective.
That's despite the real issues bedevilling the roll-out of broadband throughout rural Scotland.
Those issues lie, in part, with the Scottish Government's highly complex, bureaucratic and incongruous community broadband process.
Perhaps Mr Fraser and Mr Campbell could help simplify that process.
After all, we do pay them to serve us and not for their narrow, political point scoring.
Incidentally, attempting to blame Councillor Kate Howie was mean and ill-judged.
It is not for nothing that she is held in such high regard here in Highland Perthshire.
To her credit, she is endeavouring to help her community join the 21st century.
What exactly are the two gentlemen hoping to achieve?
Mike Donaghy.
Wester Balrobbie,
Killiecrankie.
Mrs Merkel has caused chaos
Sir, – It looks like the end is nigh for Angela Merkel as her open door immigration policy was dealt another blow in the vote to elect a new government in Berlin state, with the far-right Alternative for Germany party taking 11.5 %of the vote.
She will go down in history as the person who by inviting 1.2 million refugees, asylum seekers, economic migrants, terrorists, crooks and rapists, threw Europe into chaos.
Sorry, I should not have used "chaos" since the German Chancellor vetoed this word in the joint statement which was to be presented at the end of the EU summit which said that Europe was "determined never to allow a return to the chaos of last year".
Dress it up anyway you like Ms Merkel, but chaos it was and chaos it is and the 1.2 million will ensure chaos in the future.
Clark Cross.
138 Springfield Road,
Linlithgow.
Wonderful night at concert hall
Sir, – I attended Perth Concert Hall to see Elvis impersonator Tommy Lee Memphis and what a night. It was absolutely fabulous.
People of all ages from tots to pensioners were there and the atmosphere was outstanding. Most of the audience spent the performance standing, singing, clapping and dancing.
What an occasion and a great boost to morale.
(Mrs) Mary Sutherland.
47 Strathmore Street,
Bridgend,
Perth.
Care of earth is real subject
Sir, – In his letter headed, Scotland requires a skilled labour force (September 19) John Cameron refers disparagingly to "pretendy subjects " such as environmental science.
Is "pretendy" an exact scientific term? Presumably in his mind, Higher maths, which defeats so many of us, is a real subject.
The drop- outs, the failures in life, study to look after and guard the environment, argues this superior, disparaging minister of God.
He denounces as fallacious the highly acclaimed Silent Spring where the author warns of the devastation to the earth caused by man's overuse of pesticides.
This is a strange notion from a gentleman of God.
In his guise as minister of God, should not Mr Cameron be approving of young people learning to be proper stewards and protectors of the environment?
Iris Jarrett.
45 Naughton Road,
Wormit.
Don't count on Alex Salmond
Sir, – What a relief it was to read that Alex Salmond has forecast that there will be a second independence referendum in two years' time.
Given the man's track record on forecasting, No voters can now rest easy in the sure and certain knowledge that it will not happen.
Donald Lewis.
Pine Cottage,
Beech Hill,
Gifford.
Cut MSPs to save money
Sir, – The Westminster Parliament is aiming to reduce by 50 the number of members who sit in the House of Commons.
As the ratio of MSPs to population exceeds the ratio of MPs to population by a country mile, would it not be a good idea for Scotland to follow the UK plan?
A reduction of 50 MSPs would save around £3, 000,000 on salaries and another £5,000,000 on expenses. This is money that could utilised on something worthwhile such as education or medical care.
AA Bullions.
6 Glencairn Crescent,
Leven.
Perth can win culture title
Sir, – I wholeheartedly agree with designer Wayne Hemmingway's approach to Perth's City of Culture bid. A multi-faceted approach is just what is required.
With the huge array of assets Perth already possesses, the city should be a huge favourite to win.
Keith Dale.
126 David Douglas Avenue,
Scone.
Dunfermline's music legacy
Sir, – I now live in London but I was pleased to see that The Skids are marking their 40th birthday with a gig at Glen Pavilion, Dunfermline, next August.
Nonetheless, could or should Dunfermline do more to mark the 40th anniversary of punk?
Down here in London there have been lots of activities and exhibitions to mark the birth of punk. In my home borough of Waltham Forest I have been involved in setting up an exhibition commemorating record shop and influential label Small Wonder.
They launched The Cure and Bauhaus.
But what about Muir's Records in Queen Anne Street, Dunfermline?
Sandie Muir, who died in April this year, set up No Bad Records in 1977 to release The Skids' first single.
Surely there's something to celebrate there: the life of the late Mr Muir and the cultural and musical life of the town? What do people think? What is Fife Council doing?
John Kruse.
Waltham Forest,
London.