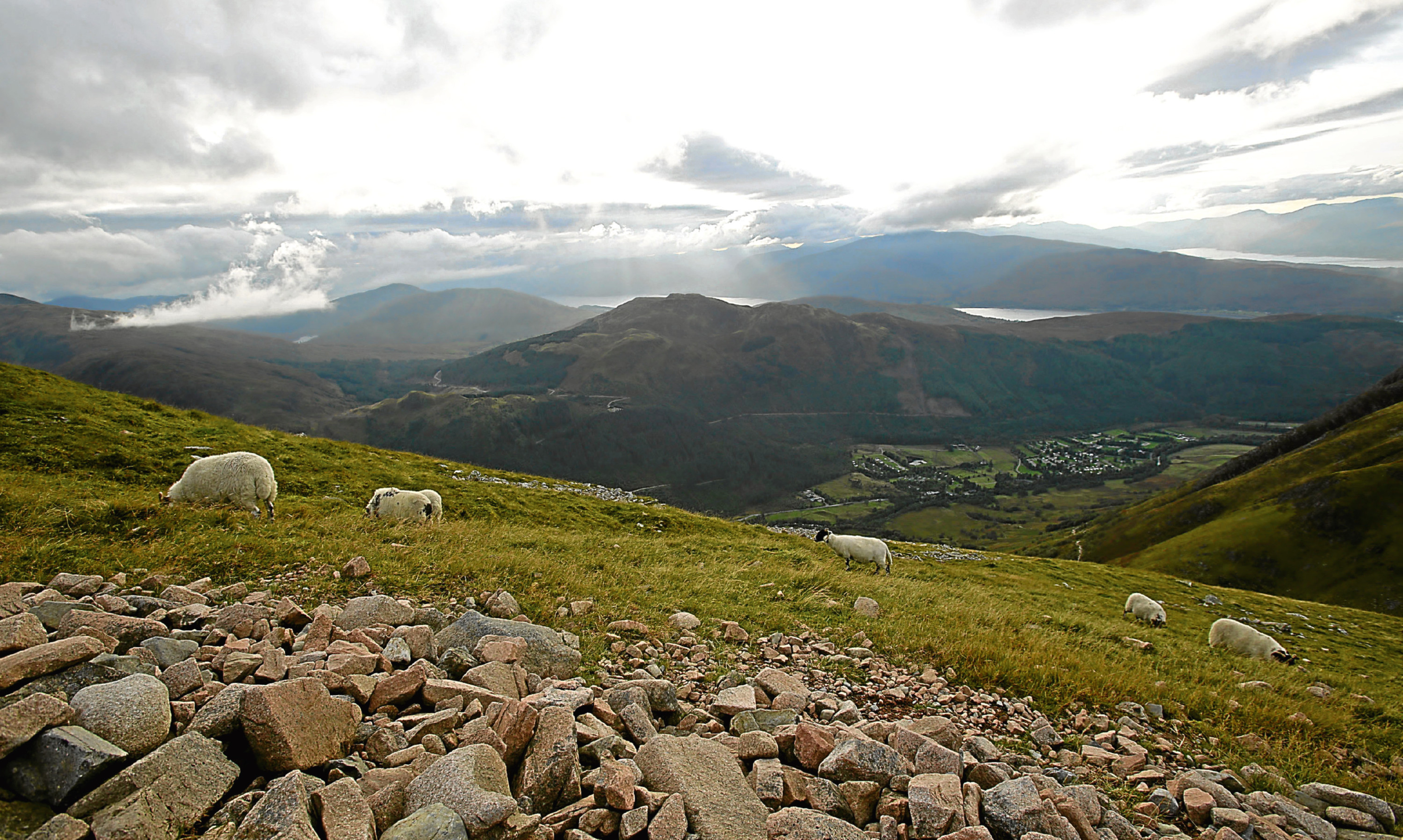 Sir, – Yet again I see readers have to endure the twaddle espoused by your columnist Jim Crumley in his quest to ruin Scottish uplands.
He refers to Scotland being totally forested and describes walking through trees all day as being "sublime".
This is errant nonsense. What makes Scotland unique is its heath and moorland which is threatened and valuable. It gives us dramatic views and vistas, not trees a few yards away.
Dr James Fenton, the National Trust for Scotland's ecologist for 14 years as well as being an SNH adviser, condemned RSPB plans to double the area of forestry in the Cairngorms.
He wrote: "Is the RSPB's action not damaging the Scottishness of our hills, and going against the long-term natural successional trends? Is this transformation not destroying their natural characteristics, forcing them to fit in with a prescriptive vision – the opposite of being wild?"
He added that heather moorland on which the trees would be grown is a much rarer habitat globally than Scots pine woodland.
Jim Crumley follows the usual route of those who wish Scotland to be something it isn't, and tries to blame land managers and deer populations.
These same land managers keep Scotland looking the way most of us and our visitors want to see it – a beautiful and open landscape.
Deer shape this environment yet it is trendy to see them as the enemy.
To make matters worse, Mr Crumley mentions the word wolf, as if introducing yet another predator to feast on our lambs will put the world to rights.
And then he uses the word rational in the next sentence.
Any sane observer will know that wolf and rational cannot be adjacent in a discussion about land management in Scotland
Obviously Mr Crumley sees Scotland's uplands as his playground; an outdoor gym to be decorated with exotic beasts to be enjoyed as a place of leisure.
Gerard Watts.
Persie Estate,
Glenshee.
Responsibility of owning dogs
Sir, – Regarding your (May 2) report of the dog shot in Fife, here in the East Neuk we see increasing numbers of people exercising their dogs on beaches and the coastal path who are clearly not in control of their dogs, nor can be bothered to clean up the faeces left by their dogs.
It is irresponsible to keep a dog without understanding dog mentality, means of control and social behaviour.
Male dogs are, by their nature, inherently more difficult to control than females and need high levels of training in order to ensure acceptable behaviour outwith their domestic environment.
Too many people these days are in ignorance of natural dog behaviour.
Derek Farmer.
Knightsward Farm,
Anstruther.
Charge against SNP not upheld
Sir, – Derek Farmer noted that, while, since Brexit, Scottish ministers have had only one meeting with the UK Prime Minister, they have "had more than 80 separate meetings all over Europe". He concludes that: "This surely demonstrates the xenophobia…of the SNP".
As xenophobia means hatred or fear of foreigners or things foreign, I would suggest that exactly the opposite of xenophobia has been demonstrated.
Gordon Dilworth.
Baledmund Road,
Pitlochry.
We have too many politicians
Sir, – While politicians argue who should have fishing right, conservationists worry where and when there will be fish to catch. As politicians and managers decide how health care should be delivered, it is doctors and nurses who must take care of the sick.
While politicians decide what changes should be made to the education system, professors and teachers educate students and pupils.
Scotland is paying for MEPs, MPs, MSPs and councillors. How many politicians are needed to change a light bulb ?
AA Bullions.
6 Glencairn Crescent,
Leven.
Cut business rates in Perth
Sir, – In their enthusiasm for Perth's bid to become UK City of Culture, those planning the necessary developments have evidently over-reached themselves.
A great expansion of the number of retail outlets, including a new cinema, cafes, restaurants and assorted shops are proposed for the Mill Quarter at Thimblerow and will cost millions of pounds.
A "guesstimated" 300,000 extra visitors to the Fair City would, hopefully, patronise these grand developments to justify their cost.
However, we all know that retail and our excellent Playhouse cinema are under increasing financial pressure.
One could even speculate that the city centre may be slowly dying, bearing in mind, especially, the disastrous demise of McEwens a year ago.
Councillors' roles surely include applying common sense-based discipline to regulate their officials' grand plans. In this instance at least, are these city fathers doing that effectively?
Would reducing crippling business rates on existing retail not be preferable to such unbridled expansionism?
(Dr) Charles Wardrop.
111 Viewlands Road West,
Perth.
Borrowing to be generous
Sir, – The UK Government has pledged to spend 0.7% of gross national income (GNI) on international aid.
But as we have a deficit every year, and borrow to finance that, it follows that our aid money is also borrowed.
So we do not actually have any money of our own to give to anybody.
Imagine a private individual asking a bank for money in order to give that money to charities of his or her own choice.
That is the real lunacy of foreign aid.
Malcolm Parkin.
Gamekeepers Road,
Kinnesswood.
Apologise for Mrs Thatcher
Sir, – I wish someone senior in the Conservative Party, like Ruth Davidson or Theresa May, would have the courage to apologise for and renounce the toxic leadership of Margaret Thatcher in Scotland. It might just save the union.
Mrs Thatcher, to many in Scotland, is still a horrible name. The damage she did to traditional industries was ruthless and her whole attitude to the Scottish people was one of disdain and arrogance.
She was wiling for our nation to be a guinea pig for the poll tax.
She may be dead but to many she is never forgotten or forgiven.
The ironic thing is nationalism in Scotland and the leadership of the SNP is becoming just as toxic as Thatcherism, with the leadership refusing to listen to the people and totally disrespecting Scotland
Gordon Kennedy.
117 Simpson Square,
Perth.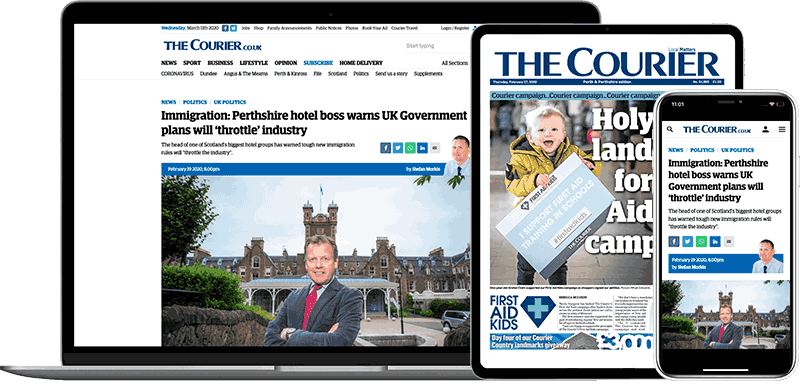 Help support quality local journalism … become a digital subscriber to The Courier
For as little as £5.99 a month you can access all of our content, including Premium articles.
Subscribe