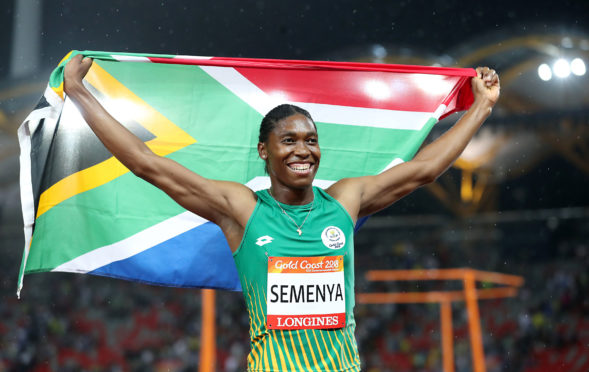 Madam, – The recent decision to force all female athletes to comply with a limit on their testosterone levels and the tactic to artificially control the levels, is the wrong way of solving the problem of unfairness (No let up in the battle over eligibility: Semenya, Courier, May 2).
There are moral issues of behoving an athlete to artificially bastardise their own natural hormone status as an expedient for short-term solving of a problem.
Any artificial action on androgen levels will have repercussions even for male athletes' attitudes to the sport.
The wrong precedent is being set.
Someone needs to bite the bullet and ban XY chromosome intersex athletes from competing as / with women.
Testosterone has already done its bit musculo/skeletal-wise to render these athletes faster and stronger.
This decision will cause more problems than it solves.
These people are not female, accept the truth.
If there is a binary male / female categorisation, stick to it.
To arbitrarily allow people to compete in less muscle / power dependant races, for example the 5,000m, is a pathetic contrivance and takes this moronic decision to a new level.
People with an XY make-up are better at all Olympic status events in athletics and most other sport.
Robert Ferguson.
19 New Gilston,
Leven,
Fife.
Holidays should be guilt free
Madam, – It is still cold and you cannot walk down the street without seeing adverts promising to "get you on the beach."
But where are the holiday companies actually offering to take you? Away for that dream holiday or for a summer break in other peoples' misery?
Last November the increasingly fashionable online booking company AirBnB said it would stop offering accommodation and other attractions in the Israeli settlements built on Palestinian land in the West Bank.
Why? Because the settlements are at the centre of the conflict-plagued Israeli / Palestinian issue.
AirBNB hasn't followed through on this yet but they are essentially right.
Along with other online booking giants they've been offering holiday accommodation located in illegal Israeli settlements.
The settlements are an abomination, They are built on 1,000 square kilometres of Palestinian land after the Palestinians were brutally bulldozed out of the way.
Like any business, holiday companies have a responsibility to avoid complicity in human rights violations.
Amnesty International's new Check Out campaign is calling on the travel sector to stop profiting from the settlements and to remove their settlements' holiday listings.
I would fully support this and call on others to think about that too.
Holidays are supposed to be fun, not part of a wider system of human rights abuse.
Alastair Stuart.
Old Station House,
Friockheim,
Angus.
Best of luck to Heart 200 route
Madam, – The controversy over the proposed Heart 200 tourist route in Perthshire, which is hoped will emulate the success of the North Coast 500, seems so odd.
Heart 200 will very soon be launched in a wave of publicity but there are concerns about the state of the roads, an influx of vehicles and whether businesses will cope with the expected influx of tourists.
Yet these roads have always existed. The only change is it will now be a designated tourist trail with signs at regular intervals informing people they are on the Heart 200.
I presume local businesses will also advertise that fact, but that will be the only change other than tourists saying they have travelled the Heart 200 just as they do with the North Coast 500.
I am all for it – tourism is our biggest asset.
In America, Uncle Sam has the famous Route 66.
If they can do it then so can we. I say, best of luck, and don't forget that in Scotland our scenery sells itself.
Thomas Brown.
18 Garry Place,
Bankfoot.
Opportunity hit by higher wages
Madam, – In connection with the financial collapse of firms engaged in care home provision it was pointed out in a televised review that minimum wage increases had contributed to the difficulties of these companies.
Minimum wage rates in the UK are all very well, but there are many countries across the world where wage rates are considerably lower than the UK rate.
The obvious conclusion of many of the larger businesses in the UK is that it is more profitable to move their activities to take advantage of these lower rates. There are more and more products sold in the UK bearing labels "Made in China", "Made in India", "Made in Indonesia" etc.
Our politicians do not seem to realise that their proud boast of increased wage standards is in many cases actually putting people out of work and, effectively, increasing the cost of welfare benefits.
Allan Bullions.
Glencairn Crescent,
Leven.
Care of elderly at top of agenda
Madam, – I read your front-page article (Care homes firm runs into trouble, Courier, May 1) and have two main points I would like to make.
Why is it in a modern progressive Scotland, with its own Parliament and with this area devolved to make decisions about that we are building large care homes for older people when we would never do that type of care for children or adults ?
Why are we not prioritising smaller, more homely, units for older people? Of course the answer is money.
Also if you maintain the present models of large care homes for older people you will get situations like Four Seasons finds itself in, because the funding does not match the need of the client group .
Never mind Brexit or independence, I have always said it is the care of the elderly we should be marching to the Scottish Parliament about.
We need a revolution in the area of full-time care for older people.
Maybe we should enlist the teenager who is making us sit up and take notice of the damage we are doing to the environment as that's exactly the type of person we need to raise the profile of this much neglected area of our potential old age.
Jim Berry.
Bains Brae,
Star.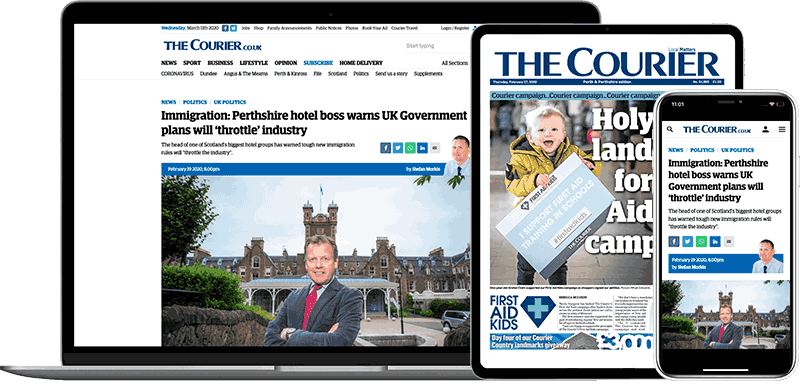 Help support quality local journalism … become a digital subscriber to The Courier
For as little as £5.99 a month you can access all of our content, including Premium articles.
Subscribe