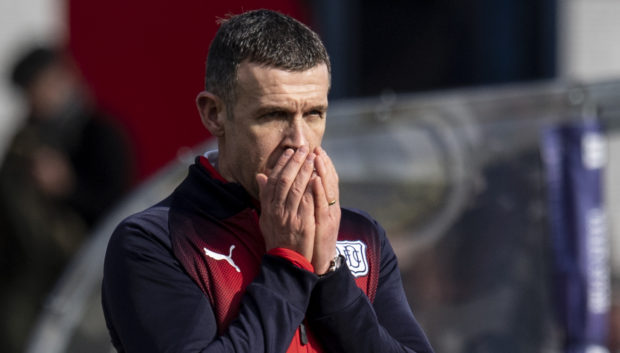 Dundee manager Jim McIntyre doesn't care that his name was left out of a 1400-word statement issued by the club.
The substantial script, understood to have been composed by managing director John Nelms, was issued earlier this week but failed to address McIntyre's fate despite the team teetering on the brink of automatic relegation to the Championship.
That omission raised a few eyebrows but McIntyre himself insists he didn't expect to be mentioned due to the statement being issued in response to a social media posting from former Dens director Steve Martin.
Indeed, he backed Nelms all the way and stressed how good his relationship is with both the American and his compatriot Tim Keyes.
McIntyre said: "I don't think the club statement should mention me.
"It was addressed to let everybody know that nothing is going to change here.
"It was more aimed at a quote by an ex-director (Martin) who had made a statement. I think it was directly linked to that so it had absolutely nothing to do with the football side of things.
"The whole statement, as far as I'm aware, was based on that.
"There was a lot of conjecture that this would be happening or that would be happening.
"I think what John has done is come out and clarify to everybody that the commitment is still here regardless of whether we are in the Championship or the Premiership, the stadium plans are still afoot and everything is still going ahead as normal.
"So I don't think there was any need for him to mention my name.
"I think it just one of those where he has put a response out because there has been uncertainty caused by a statement from elsewhere.
"They let the Dundee fans know that they are going nowhere, so I was quite happy with the statement."
Asked if he still expected to be at Dens next season, McIntyre replied: "Absolutely, of course I do.
"I don't need any reassurances. John and I talk nearly every day.
"We've got a brilliant relationship. He knows exactly what I want to do and where I want to go.
"Equally, I know where he wants to take the club also.
"That's an on-going process so I don't need any reassurances from John or the powers- that-be at the club.
"I've had total backing since the day I walked in the door.
"John and Tim have been first class.
"It was a really difficult transfer window but they backed everything I wanted to do.
"They backed me by putting in a new £25,000 gym so that the players had a proper working environment.
"So since I came to the club there has been nothing but backing."
As for tomorrow's must-win match against Hamilton at Dens, McIntyre has told his players to leave nothing out on the park.
Following last weekend's devastating loss at Motherwell – their ninth league defeat in a row – the Dark Blues sit seven points (and a worse goal difference) behind St Mirren and nine adrift of Accies.
Asked if the worst outcome would be to throw their own game away and then find out the Buddies had slipped up in their fixture at Fir Park, he replied:  "Yes – 100%. That is something we have spoken about.
"We need to make sure we do our bit and then whatever happens elsewhere happens.
"We can't affect that other match but we have to make sure of our own result.
"Everybody recognises how important it is that we do our job and try and win the match, especially being at home.
"On a Monday when you come in from a sore result it can take a wee while to get things going but the players have been great.
"It has just been normal and both the tempo at training and the standard have been good.
"If we can cut out giving away cheap goals while continuing the forward play we had at Motherwell then we have a great chance of winning the game.
"Hamilton have been scoring goals themselves and getting the ball forward a lot quicker. They have been getting a lot of balls into the box.
"They have a chance to get the job done by picking up more points but our focus is on us and getting three points."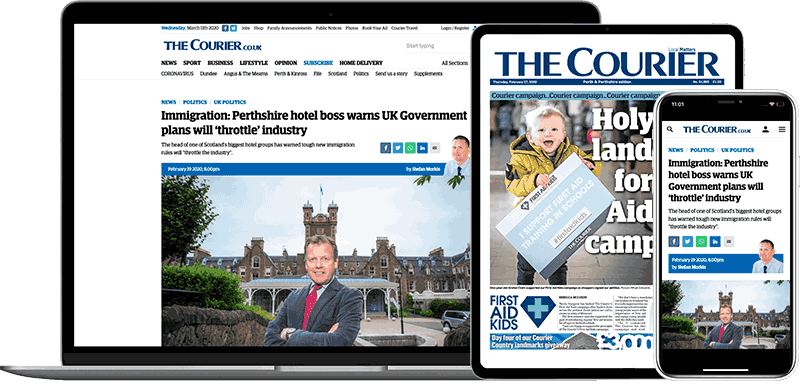 Help support quality local journalism … become a digital subscriber to The Courier
For as little as £5.99 a month you can access all of our content, including Premium articles.
Subscribe