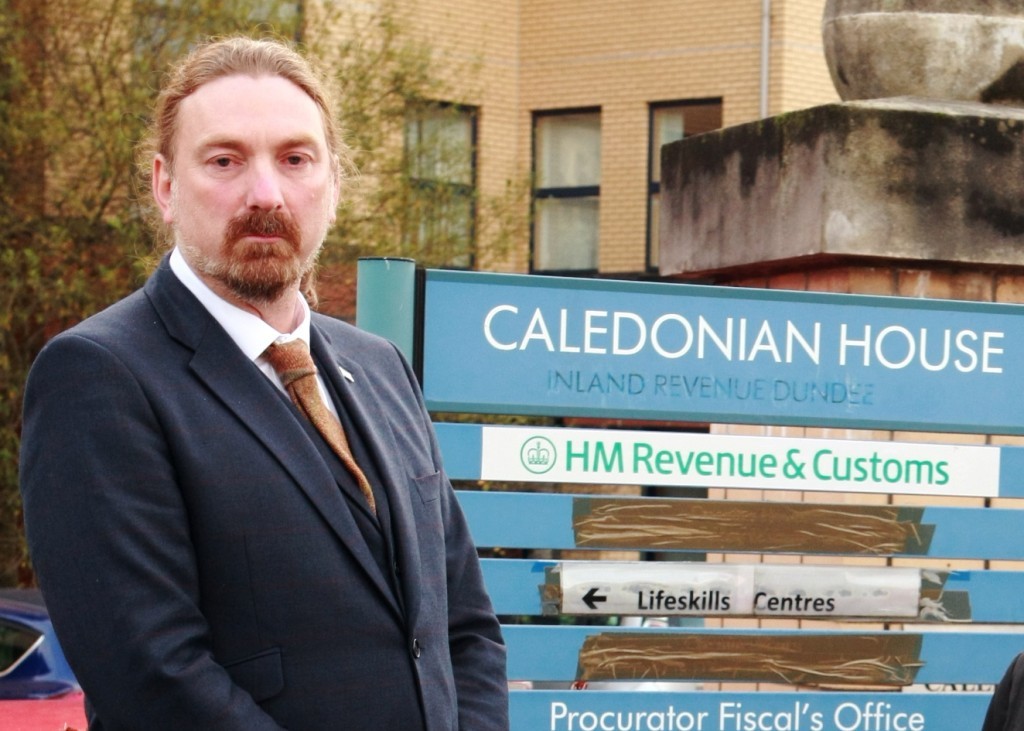 A Dundee MP has raised concerns staff at a soon-to-close government office have not received the appropriate help in finding new employment.
Dundee West MP Chris Law has written to the Chancellor of the Exchequer Sajid Javid voicing concerns over the future of HMRC offices in the city.
The Sidlaw House office is set to close for good in 2022, with staff either being made redundant or offered work in Edinburgh.
SNP representative Mr Law has claimed HMRC bosses are "actively stymying efforts by current employees to find new, long-term work, by refusing to let them access resources offered to other UK Government workers who are facing redundancy" in his letter to Mr Javid.
Mr Law said: "The closure of Sidlaw House was announced last year, despite written assurances from the UK Government in 2018 that staff would be transferred to the DWP once HMRC withdrew from Dundee and Sidlaw House would be saved.
"This transfer, which was due to begin last year, was cancelled at the last-minute and the staff are now expected from 2022 to commute to the new UK Government Hub in Edinburgh or face redundancy.
Mr Law added: "The UK Government has let down the workforce at Sidlaw House time and time again. Now is the time for them to show confidence and belief in the workers of Dundee, and reverse their deeply damaging decision which will remove over one thousand jobs from our local economy in less than a decade.
"Dundee has two leading universities and thousands of highly-skilled and talented workers, and earlier this year it was named the best place to live in Scotland 2019 by the Sunday Times. It should be an ideal city for HMRC to set up base, and I urge the UK Government to listen."
An HMRC spokesperson said: "We will continue to ensure Sidlaw House has the right levels of staff for the work until we move out in spring 2022.
"We recognise that this is a difficult time for our people in Dundee and we are doing everything we can to support them on an individual basis, to work through possible options, identify redeployment opportunities and offer career support."
Mr Javid will respond to Mr Law's letter in the near future, it is understood.