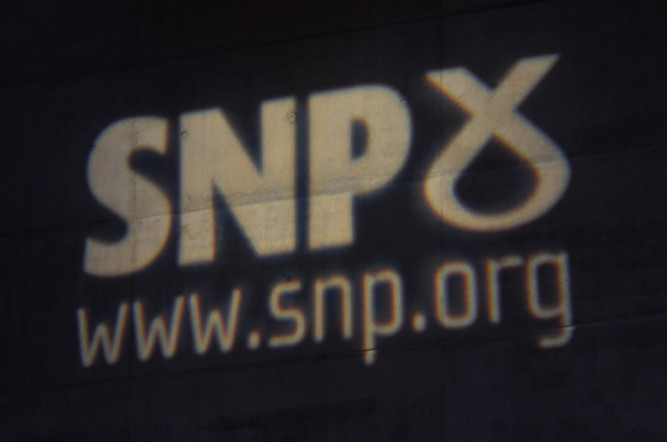 Support for the SNP has fallen slightly but Nicola Sturgeon's party remains in a dominant position ahead of next week's election, according to a new poll.
The TNS poll found support for the party on the constituency vote stands at 52% – down four percentage points since the company's previous poll last month and down eight points from a peak of 60% recorded two months ago.
Labour has been boosted by a three-point increase in support on the constituency vote since last month, up to 22%.
The Conservatives are up two points to 17% while the Liberal Democrats are up one point to 7%.
Support for the SNP has also dipped slightly on the regional vote – down two points to 45% compared with last month's TNS poll.
Meanwhile, Labour is up one point to 22%, the Tories are up three points to 18%, the Lib Dems have dropped a point to 5% and support for the Greens remains unchanged at 8%.
The poll of 1,035 people was conducted between April 1 and 24, and found that 67% of people claim they are certain to vote in the election.
The findings are based on those those expressing a preference and certain to vote.
Tom Costley, head of TNS Scotland said: "Despite the decline in SNP support over the last two months, a 52% share of the constituency vote would still represent an increase from the 45% they achieved in 2011. There is no denying that the SNP continues to be in a very dominant position.
"While Labour and Conservatives have made some progress in the last few months, both are likely to be disappointed when the final results are announced.
"The polls suggest the Labour Party is still struggling to match the share of the vote they achieved in 2011 let alone begin a recovery.
"The Conservative Party do not yet appear to be in a position which will see them replacing Labour as the official opposition."
Those polled were also asked about their voting intentions in the European Union (EU) referendum.
Support for staying in the EU has dropped three points from last month to 48% while 21% back leaving – up two points.
The remaining 31% said they did not know – up two points on last month.