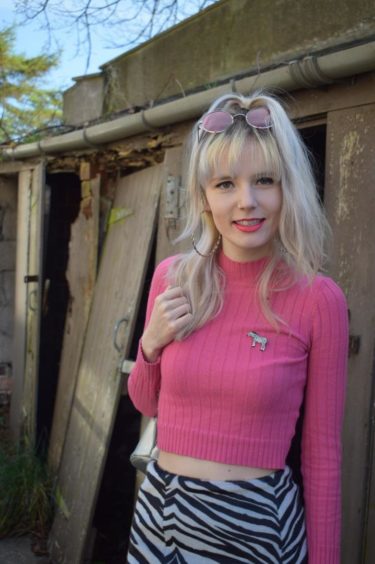 Hanna Louise postponed a trip of a lifetime to Australia after becoming captivated by the campaign for Scottish independence while at school.

She delayed the journey because she decided she could not miss her chance to take part in the historic vote on September 18 2014.
It was a turning point for the teenager, who had a difficult childhood in Edinburgh.
"My family weren't political. We didn't really have a lot of space for that kind of thing, because I had a bit of a tough upbringing," she said.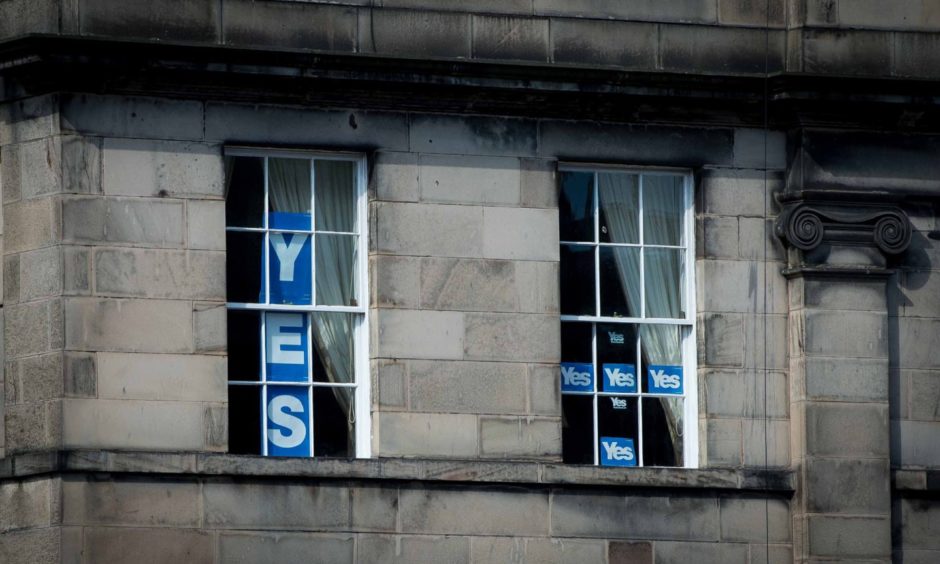 "But I remember, at school, hearing about climate change and things and getting really riled up about it, and reading about it all the time when I was about nine or 10.
"I went to a couple of protests in my teens for equal marriage, but apart from equal marriage and Pride and things like that, the main thing that really got me into proper politics was the referendum.
"I was 16 and 17 when campaign was going on, and as soon as I started to pay attention to it, I became really passionate about getting independence.
"So in the run-up to that I was talking to everybody, and no-one seemed to be talking about anything else."
'No 0ne I knew had ever really cared about politics'
Ms Louise left school at 17 and threw herself into the campaign at the time, including by joining the SNP.
"I just remember thinking that no-one I knew had ever really cared about politics before, and no one I knew had ever really spoken about it," she said.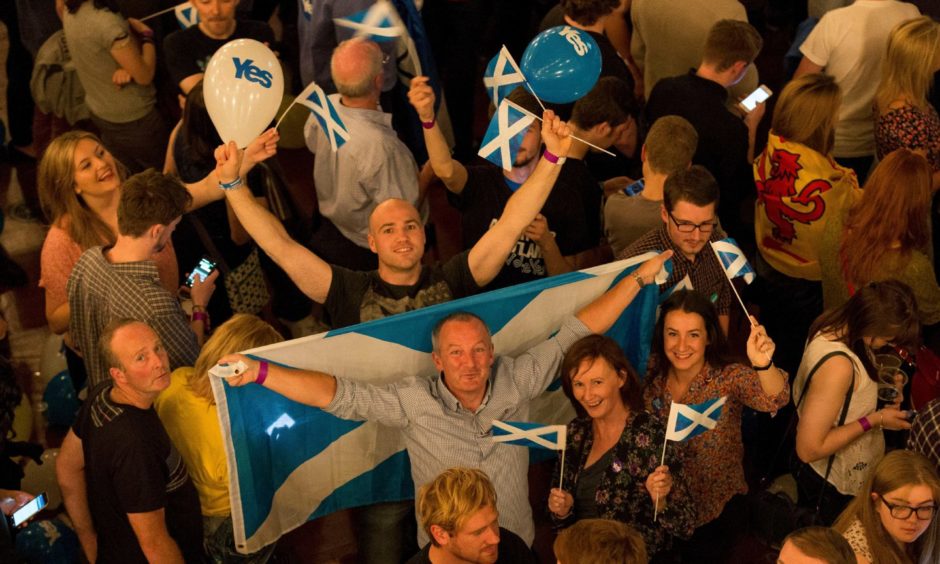 "And suddenly, people like me were getting really involved, and I just thought it was amazing – the atmosphere and the solidarity that the Yes campaign, from what I saw, it was so much from the grass-roots.
"It just seemed like the people I knew, and just ordinary people, were really rooting for it."
'Completely crushed' by indyref result
She made her belated journey to Australia just a couple of days after the result, leaving behind a Scotland that seemed to have changed forever.
"I was completely crushed. Absolutely devastated. It felt like there was, sort of like, a fog over Scotland that day, it was so dreich and sad, and it did feel like Scotland was in mourning, although obviously half of us weren't," she said.
"I imagine if it had been the other way around there would have been parties in the street, and singing and dancing.
"Then I went to Australia, a couple of days after the vote came through – because I postponed going so I could vote.
"I remember being in a hostel and people saying things like, 'what does it feel like to be from a country that said no to their own independence?"
After Australia, Ms Louise moved to Aberdeen where, aside from a year in London, she has remained ever since.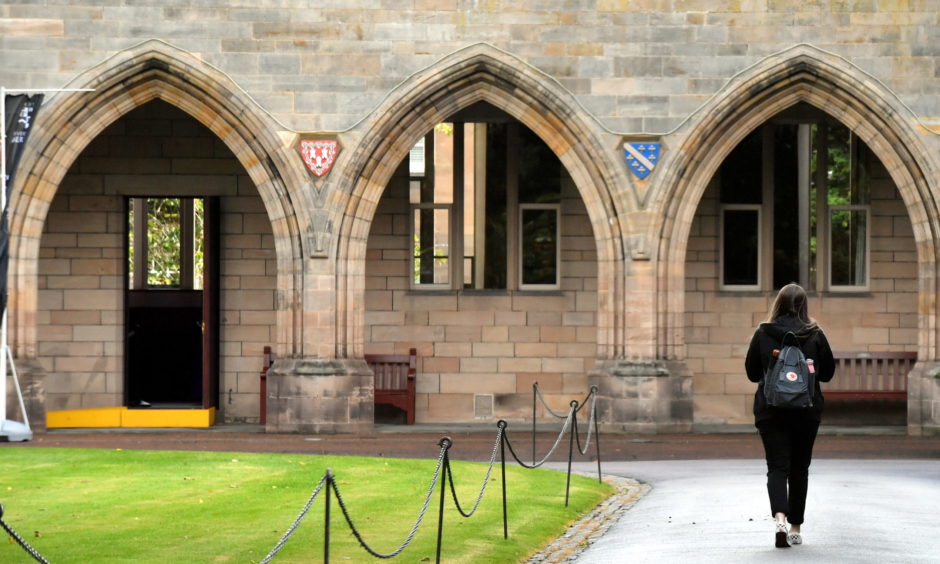 She studied anthropology at Aberdeen University and is about to start a Masters in anthropological research.
Despite being an SNP member, Ms Louise became more involved with the Greens after meeting local party co-ordinator Guy Ingerson.
"I actually joined the SNP in the run-up to the referendum, and then, a couple of years back, I met Guy Ingerson, and, I guess through him and through the Young Greens, I just got more involved," she said.
"I had always wanted to support the Greens. I was one of those people who said, 'well, I better choose a bigger party, so that I can at least prevent the thing that I really don't want to happen from happening.
"So that would be, obviously, a Tory government. But then I just thought, 'well, if everybody thinks like me, the party I most believe in aren't going to get any power or just get anywhere, because everyone thinks they are too small.
"So I just thought I'd go join the Greens and go for the one that most aligns with my beliefs."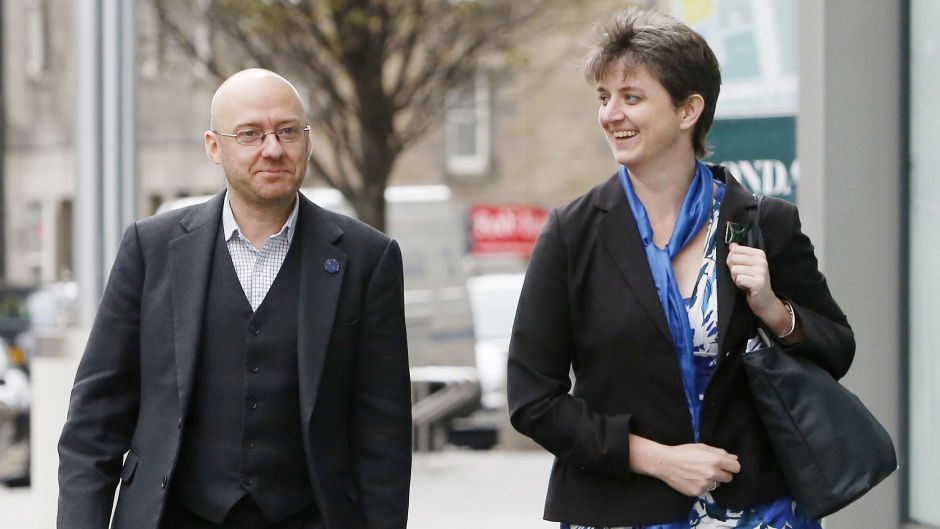 The party's former co-convener, Maggie Chapman, said: "Hanna Louise is a compassionate and dedicated feminist campaigner who fights tirelessly for equality. She really is a bright spark in Aberdeen."
Ms Louise works closely with her partner, Mae Diansangu, and together they put on a monthly performance night called Hysteria.
"Mae is very outspoken and super-confident and really good at talking to the press and stuff, and I am very organised and have a lot of good ideas and stuff," she said.
"So I think our different skillsets works really, really well together.
We like to blend art and activism in the performance nights we do, and we create these events so people from all backgrounds can come and share their art and be political together."
"We like to blend art and activism in the performance nights we do, and we create these events so people from all backgrounds can come and share their art and be political together.
"Because it was so successful we decided to make it a regular thing, so from June 2018, every month at Spin, apart from during lockdown, we have an event there, and each one has a theme.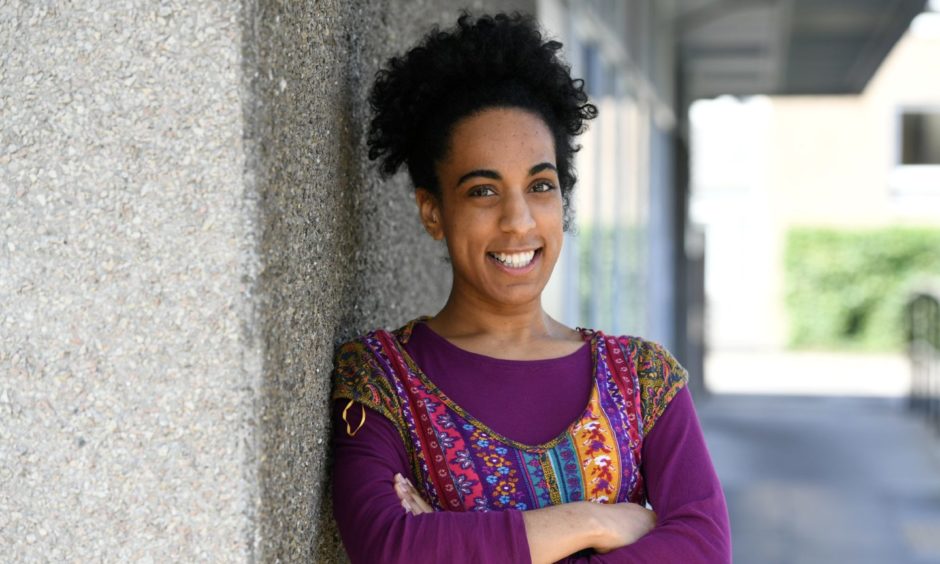 "We've been doing it for two years and increasingly the themes have been getting more and more political.
"Recently, in lockdown, we did a workshop on making activism accessible, with the social centre, just trying to get people thinking beyond a protest, which maybe isn't ideal for everyone, how we can use the time in lockdown to think of alternative ways to protest online and things, which people with disabilities or anxiety or anything can still take part in."
The 24-year-old said her future is more likely to be in activism and academic activity than parliamentary politics.
"I'm definitely an activist. With my degree, what I'd like to do is to write academically about social issues, like accessibility, disability justice, feminism and queer rights," she said.
"I write, and that is how I express myself. I guess I am a little bit of a shy person."
---