Harriet Cross does not mess about when she decides she wants to do something, including standing for election.

She had not long moved back to the north-east at the end of 2018 when the chartered surveyor made it clear to local Conservatives that she was ready to play her part.
"I actually looked to get involved, and I may have gone about it in a slightly unconventional route, or maybe for me it was just how I do it," she recalled.
"But I just sent a message straight to my MSP (Alexander Burnett) saying, 'look, I'm very interested, can we have a chat, and can you give me some information about how I can get involved and, basically, how I can be a candidate.
"I probably jumped over quite a few steps between that. I probably went from A to Z, but it worked."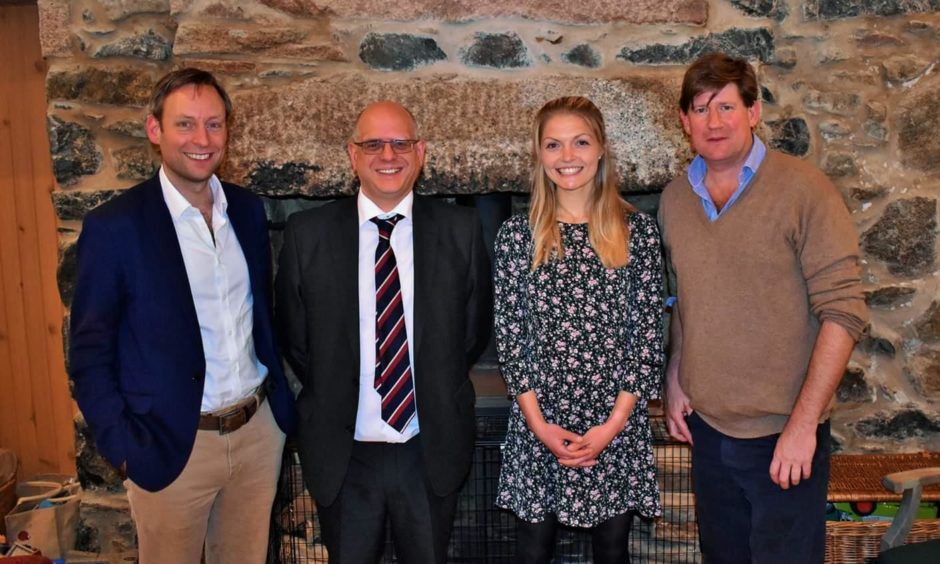 It did work, and Ms Cross ended up being selected as the Conservative candidate for next year's Holyrood election in Aberdeen Donside.
The seat has been won by the SNP at every election since 2003, although sitting MSP Mark McDonald is stepping down next year after a harassment controversy.
Previous Tory candidate Liam Kerr pipped Labour to finish runner-up in 2016, and Ms Cross highlighted the Conservatives' victory in the Bridge of Don by-election for the city council in October last year.
"To me, it's 100% to play for, and I think you are as strong as the candidate you are," she said.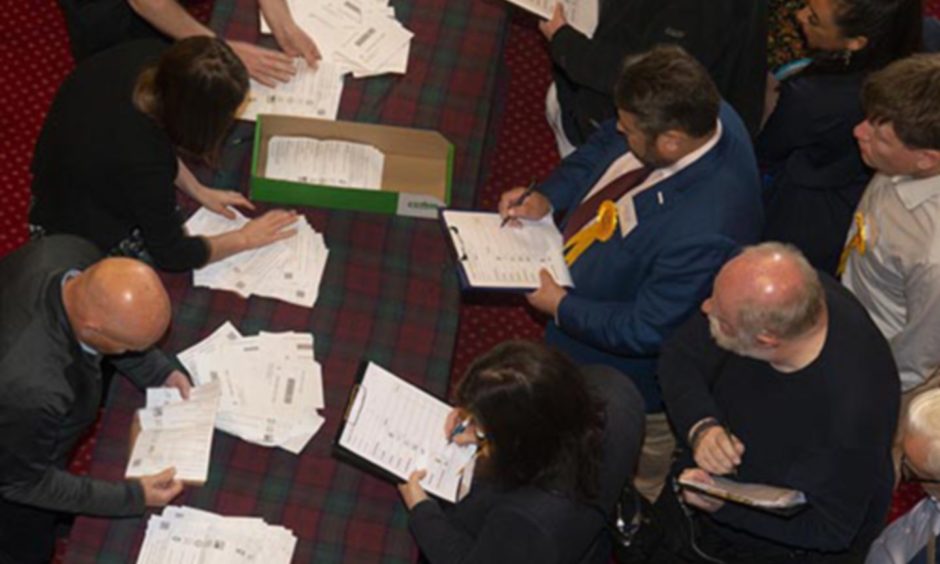 While Ms Cross wasted no time in putting herself forward for election, once she made the decision, it had, in fact, been a move she had been pondering for a while.
"I'm really, really driven. And, to me, I feel as if I'm capable of doing this and I want to do it, and people believe in me to do it, so you never know unless you try," she said.
"It had been on my mind to start getting involved, maybe since first or second year of uni.
"But I was also very, very sure that I also wanted to have some sort of actual real-world experience, for example, private business, which I'm doing now."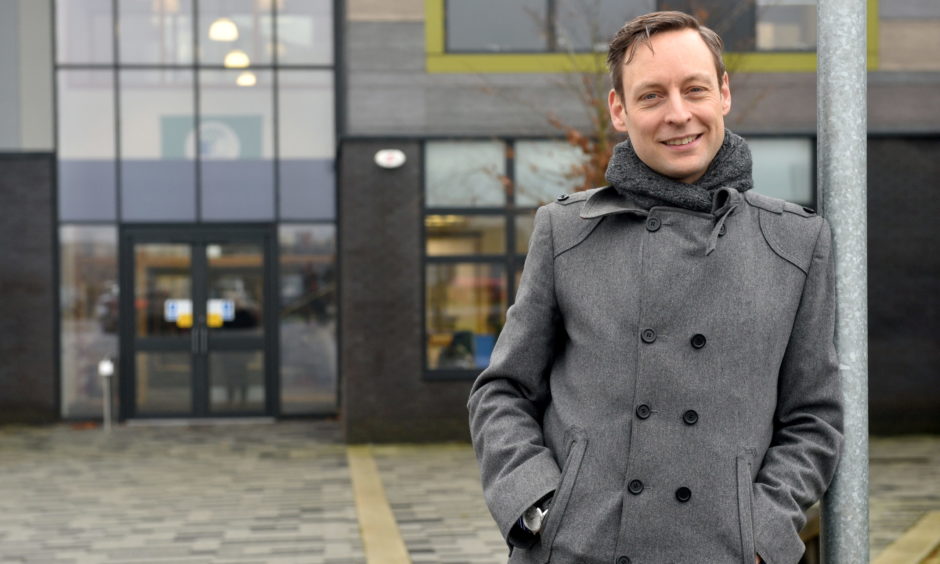 Mr Kerr, who previously fought Aberdeen Donside and is now a north-east regional MSP, believed such experience was a vital asset.
"For a younger politician, Harriet has a keen understanding of business, which many so-called 'career' hopefuls lack because they come straight out of uni," he said.
"That is particularly important in this part of the country, which acts as the engine room for Scotland's economy but gets a raw deal in return.
"Harriet has carved out a successful career and gives her free time to be an advocate for the community.
"I believe she will be a real asset for the area next year and for a long time to come."
England, Ireland, Scotland…
Ms Cross was born in Harrogate, Yorkshire, and moved when she was about five years old to West Cork, Ireland, where her mother is from.
"There was sort of an agreement between mum and dad that we would grow up in Ireland and then finish off in Scotland, because my dad grew up in Inverurie," she said.
"So we moved back over there when I had virtually just done my Standards in Ireland, and I came over and did the rest of my education over here."
Her moves between England, Ireland and Scotland during childhood helped to shape Ms Cross and her politics.
"The more I think about it, I think it has had a big impact on me and I think it has been really positive," she said.
"I think what it does is, it doesn't matter where you are from or where you are living, what is really important, and what makes you you, is family.
"To me, wherever my family is and wherever we are living, that is home.
"And that could be Scotland, Ireland, England. It could be somewhere else in Europe, it wouldn't matter, as long as we have a base and we have that as ours.
"From that also comes the unionist argument, that to me Scotland is such an important part of my life, as is the all the other places.
"I just don't want to lose that, and I don't see going down a Nationalist line being any good for Scotland, or for people like me, who aren't necessarily Scottish but don't identify as being from anywhere else, either."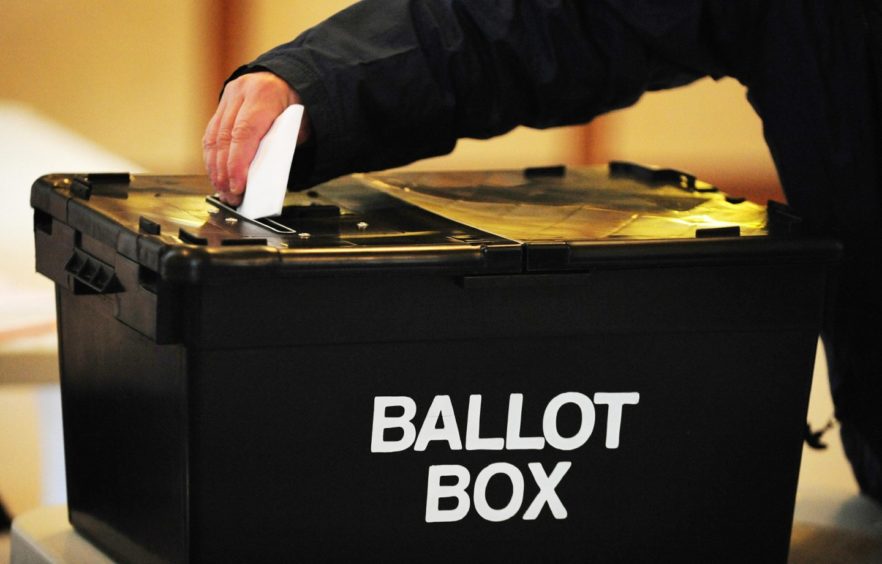 While it would be many years before she would message Mr Burnett about standing for election, Ms Cross's interest in politics began to grow from around the time she left school.
"When I started to really realise I was interested, which is probably a better way than saying I 'became' interested, was during the 2010 general election, which was just as I had finished school," she said.
"I think I suddenly realised that, actually, this stuff isn't just what people talk about to make headlines, it does actually impact you and your life, and direction and opportunities.
It has been the most unprecedented time in peace time – we've had so many referenda, general elections and Scottish Parliament elections."
"So I started to pay a lot more attention to what was being said and the implications of that.
"And since then there hasn't really been the opportunity to not be interested.
"It has been the most unprecedented time in peace time – we've had so many referenda, general elections and Scottish Parliament elections."
Working in Cambridge
After studying zoology at Imperial College London, Ms Cross completed a Masters in rural land economy at Reading University, but was keen to return to the north-east.
"I moved back up two years ago and that was always the plan," she said.
"When I was doing my Masters, because of the different law aspect, if you train in England you have to work down there for a wee while until you are qualified.
"So I ended up working in Cambridge for a few years, and then as soon as I got an opportunity up here I was away.
"I was just so fortunate it happened to be one in Aberdeen, because that is basically my home city."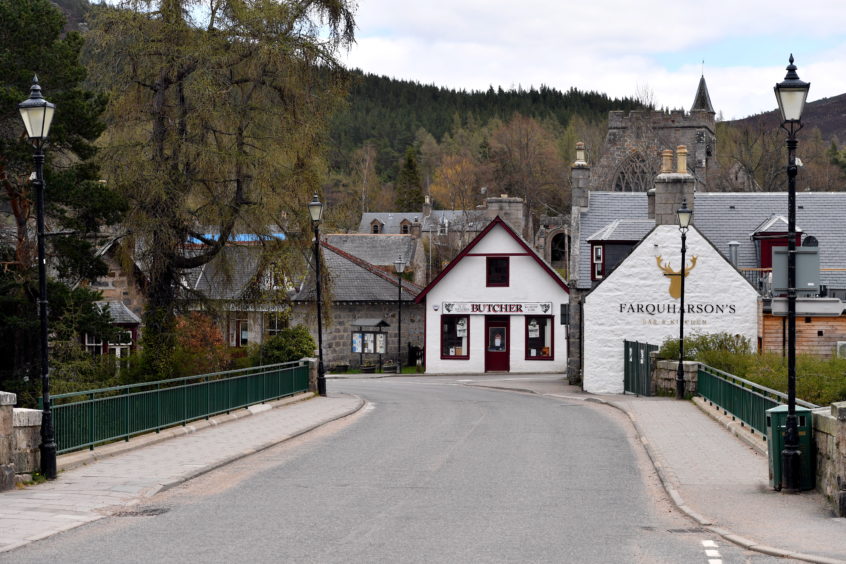 The move has enabled Ms Cross to be nearer her mother, a nurse who became a lifeboat mechanic, and her dad, a local community pharmacist who now owns the pharmacy in Braemar.
Their work ethic is a source of inspiration to their daughter, who said: "My family has come from nothing and my parents have worked incredibly hard to get to where they are.
"And I think that has really built that mindset into me – a strong education and a strong business mind, and you will get to where you want to be."
Few would bet against Ms Cross getting to where she wants to be, now that she has set her mind on it.
---