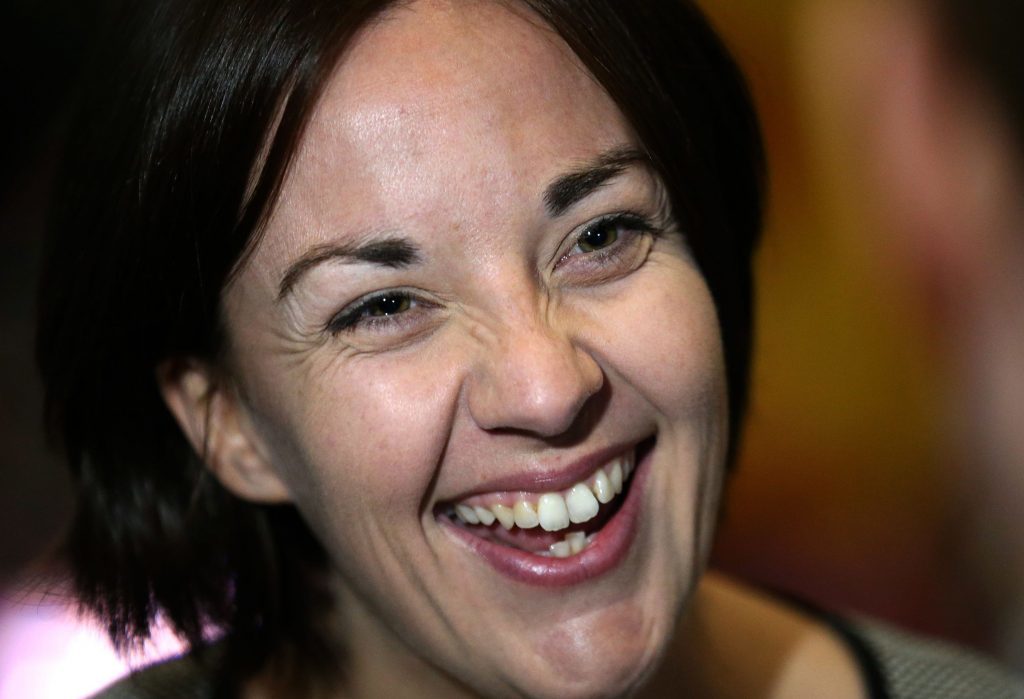 An extra £430m will be pumped into public services in Tayside and Fife under a Scottish Labour government, its leader has claimed.
Kezia Dugdale said their spending plans outstrip all other parties competing for control of Holyrood and would mark the end of austerity in Scotland.
Dundee will be the equivalent of £83m better off than under an SNP Government over the course of the Parliament, compared with Fife (£206m), Perth and Kinross (£64m) and Angus (£81m), she said.
Ms Dugdale added: "Labour's plans to tax the richest 1% so we can invest in schools, and to stop the cuts, will mean millions more for public services in every part of Scotland.
"This is the real change Labour is offering in this election. If people want to stop the cuts, they have to give both their votes to Labour on Thursday. A vote for any other party simply means more cuts to public services. Every Labour MSP we send to Holyrood will be a voice for more investment in their area, not more cuts."
Labour calculated the windfall for each area based on the claim their spending would be £3 billion higher than the SNP's over the Parliament – an extra £561 per person.
That is being funded by adding 1p to income tax for basic and higher ratepayers and lifting the top rate to 50p.
An SNP spokesman said Labour are simply passing on Tory austerity by imposing tax rises on those who cannot afford it.
"This is desperate stuff from Labour that simply won't fool anyone," he said.
"The reality is every single tax payer in Scotland including 500,000 pensioners will be worse off as a result of Labour's plans to increase income tax and their total failure to protect people on low incomes. At the same time they are short-changing Scotland's NHS."
Scottish Conservative finance spokesman and candidate for Mid Scotland and Fife Murdo Fraser said the figures mask the reality that cash is being taken away from workers.
"This is only one side of the equation. Every extra penny Labour want to spend is taken from the pay packets of hard working families, many of them low paid," he said.
"Given the choice, they would far rather choose how to spend that money themselves than have it taken from them in taxes and spent as the Government sees fit. Conservative plans will help grow our economy and create well-paid jobs by keeping our tax rates competitive within the UK, and investing in quality education."
This year's election is being fought with Holyrood about to take control of income tax, as well as new powers over welfare.
The SNP say they will not raise taxes, but nor will they pass on George Osborne's raising of the threshold for higher rate taxpayers, which amounts to a tax cut for middle earners as well as the wealthiest.
No-one in Scotland will face a larger tax rate than in the rest of the UK, the Scottish Conservatives have promised. The Scottish Liberal Democrats want to add 1p across all income tax bands.