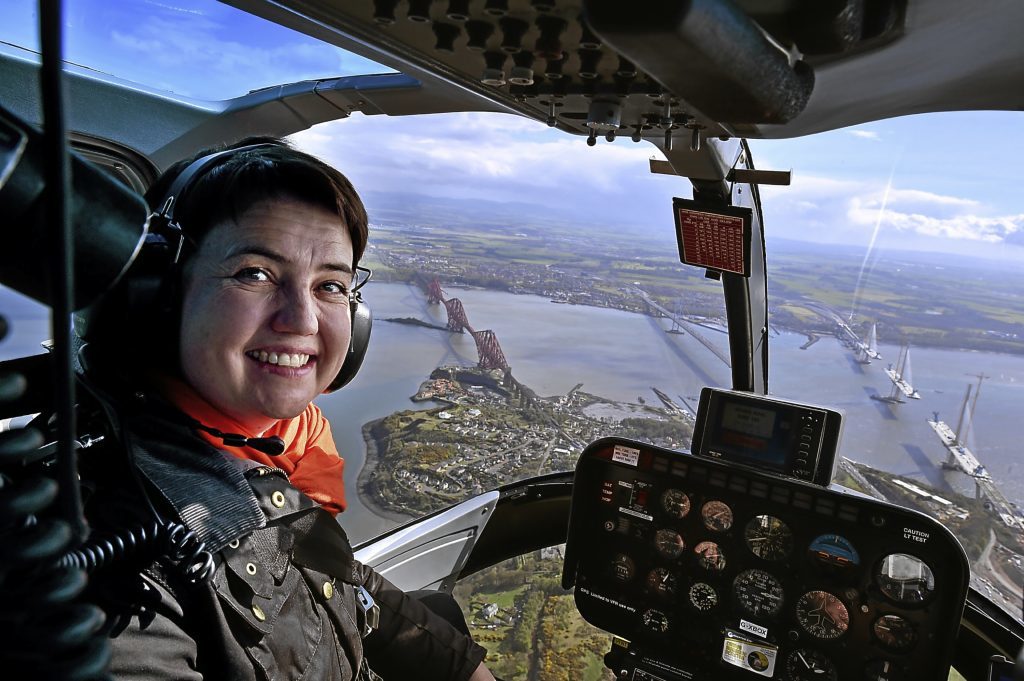 Ruth Davidson has insisted the Conservatives are "well on course" to unseat Labour as Scotland's second biggest party.
The Courier can reveal internal calculations by the Tories project as little as 300 votes could decide whether or not the party doubles the number of MSPs in North East Scotland from two to four.
Such a result would see Labour drop from three seats to just one.
That could prove crucial when it comes to deciding who the official opposition is to Nicola Sturgeon's expected SNP majority.
Ms Davidson claimed she is picking up votes from all parties and sides of the constitutional divide, including some nationalists despite her pledge to oppose another independence referendum.
She said: "We can do a job as the main opposition party and we're ready to get to work on Monday if that happens."
The Tory leader reached out to Yes and No voters, and those who have previously voted Labour and Liberal Democrat, to cast their vote for her party and unseat "divided" and diminished Labour as Scotland's main opposition.
She also claimed to have met people who are voting SNP on the constituency ballot and Conservative in their regional ballot.
Ms Davidson's pitch came as Nicola Sturgeon urged her supporters against taking victory for granted and giving their list vote to another party.
Other pro-independence parties, such as the Scottish Greens and the left-wing alliance Rise, have urged nationalists to back them in the regional section of the vote in a bid to maximise the number of pro-independence MSPs returned to Holyrood.
Ms Sturgeon said: "If you want to see an SNP government re-elected with me as first minister, then do not assume somebody else will go out and deliver that for you, do not think you can take a chance with one of your votes.
"If you want to see the SNP elected there is only one way to ensure, to guarantee, that that happens tomorrow, and that is to go to your local polling station and vote SNP with both of your votes."
With Holyrood getting new tax and welfare powers from April 2017 she said the election on Thursday "is a big day for Scotland".
She said she had "confidence people in Scotland will choose to keep moving forward with the SNP".
Meanwhile, Kezia Dugdale admitted the anti-Semitism row engulfing UK Labour has "unquestionably" had an impact on Scottish voters.
The Scottish Labour leader joined activists on an Edinburgh street corner in one of her party's most winnable seats.
The crisis, which has seen former London mayor Ken Livingstone and MP Naz Shah suspended, hit a new low in Scotland with the suspension of Renfrewshire councillor Terry Kelly.
She said: "I'm not going to go into the business of analysing what's happened over the last few days, but it is coming up on the doorstep.
"I'm going to carry on doing what I've always said on this campaign which is making a positive case for how we can use the powers of the Scottish Parliament to make different choices from the Tories in Scotland."
Ms Dugdale also insisted her party would not finish behind the Scottish Conservatives, adding she was confident of convincing the quarter of Scots still marked undecided.