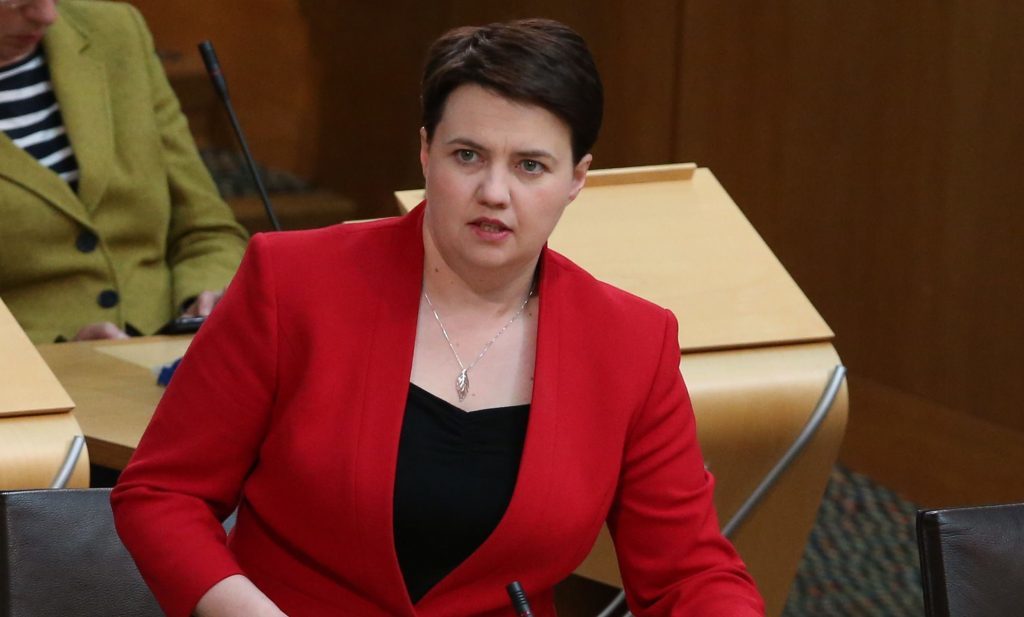 Westminster should "absolutely not" deny Scotland a second independence referendum if that is what Holyrood decides, says Ruth Davidson.
The Scottish Conservative leader said she would argue strongly against another referendum but it is not for the UK Government to seek to veto it.
The staunch unionist also put herself on a collision course with most of the candidates to be the Tory Prime Minister and many of Scotland's one million Leave voters by calling for the UK to stay in the free market.
"I want to stay in the single market…even if the consequence of that is maintaining free movement," she told the BBC's Sunday Politics Scotland.
An end to the free movement of people across the EU was a key argument in the Leave campaign, which achieved a narrow victory despite a strong Remain vote in Scotland.
Ms Davidson, who says the Leave side failed to establish what it was that people were voting for, would be at odds with Conservative leadership candidates Michael Gove, Andrea Leadsom and Liam Fox, who are calling for the end of unlimited EU migration.
Ms May, who was on the Remain side and is the favourite, said yesterday the UK needed a deal which includes controlling free movement.
On independence, Ms Davidson, who has been tipped as a future Prime Minister herself, said it is "absolutely not" right for indyref2 to be blocked by London. She said: "I have never said that it should be denied and I did not say that the last time either."
But she lambasted Nicola Sturgeon's "narrow nationalist partisanship" on the issue as she said breaking up the UK would put Scotland's relationship with its biggest trading partner at risk.
She added: "Not just do I think it's premature (to be talking about indyref2) I think it's wrong and I think that is destabilising in a period of instability."
A spokesman for the First Minister said Ms Davidson's position that the UK Government should not block any second referendum is a "major and significant concession" by her party.
"Nevertheless our focus as a government is on the negotiations that lie ahead, to protect Scotland's relationship with the European Union and our place in the Single Market," he said.