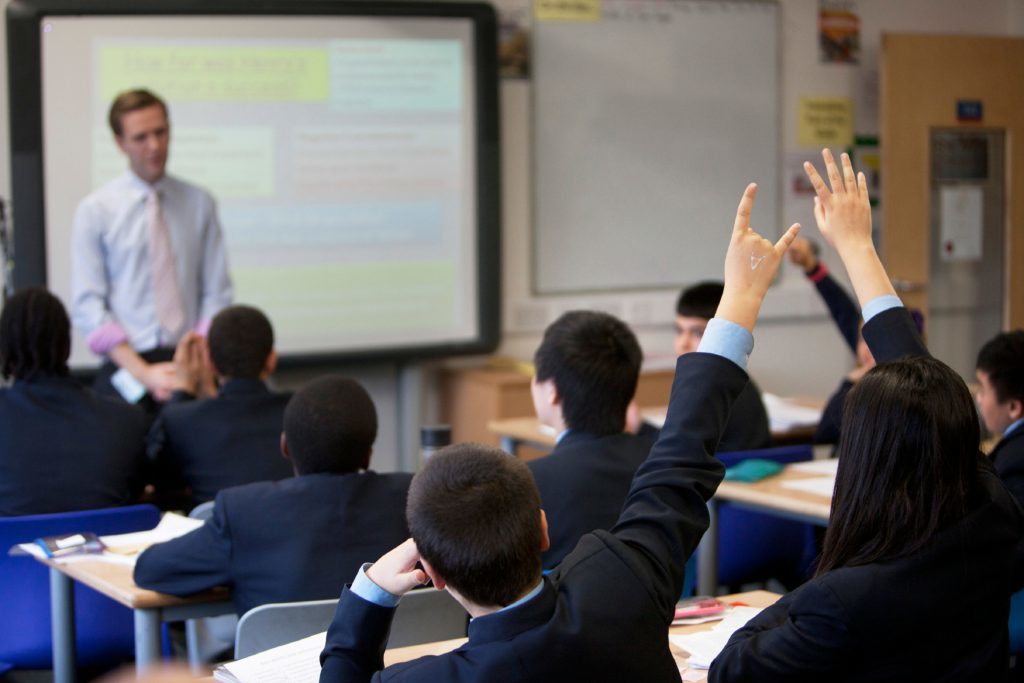 Forcing local authorities to maintain teacher numbers risks hampering efforts to tackle the attainment gap, a council has warned.
The SNP has barred councils from letting teacher numbers slip below 2015 levels – a flagship policy enforced with the threat of withholding cash.
But Labour-run Fife Council says that is depriving them of the flexibility to target teaching resources to the areas of greatest need.
That threatens to undermine its attempts to close the gap in academic performance between those from richer and poorer backgrounds, it has suggested, which Nicola Sturgeon has staked her political reputation on.
Fife Council has written to Holyrood's local government committee, which is investigating the impact of cuts to council funding.
"Services such as education prioritise funding to reduce inequalities and skew resources to schools to ensure that additional budget is allocated to schools with the greatest level of deprivation/poverty," the written submission said.
"However, some restrictions in place prevent councils from being more effective in this.
"For example, the restriction on teacher numbers as an absolute measure prevents councils from fully allocating resources in line with need, enabling resource to be released to invest in the quality of teaching rather than the number of teachers."
The decision to award £88m to councils to maintain teacher numbers at 2015 levels came with a warning that it could be clawed back if the target was not met.
There are 3,544 teachers employed in Fife schools from early learning to secondary level in Fife, according to the latest Government figures for 2015. That is up on the 3,529 the previous year, but a 3% drop from 3,646 in 2010.
A Scottish Government spokesman said they want all schools to have to the right number of properly-skilled teachers.
"That is why we are investing half a billion pounds over this parliament to help close the attainment gap and raise standards for all," he said.
"It is also why we have fought to protect teacher numbers as we do not believe reducing the number of teachers helps improve education."
Relations between central and local government have been strained since St Andrew's House cut council funding by £500m in real terms for 2016/17.
The Scottish Government says it is a challenging but fair settlement, with reductions offset in part by the integration of health and social care and education cash.