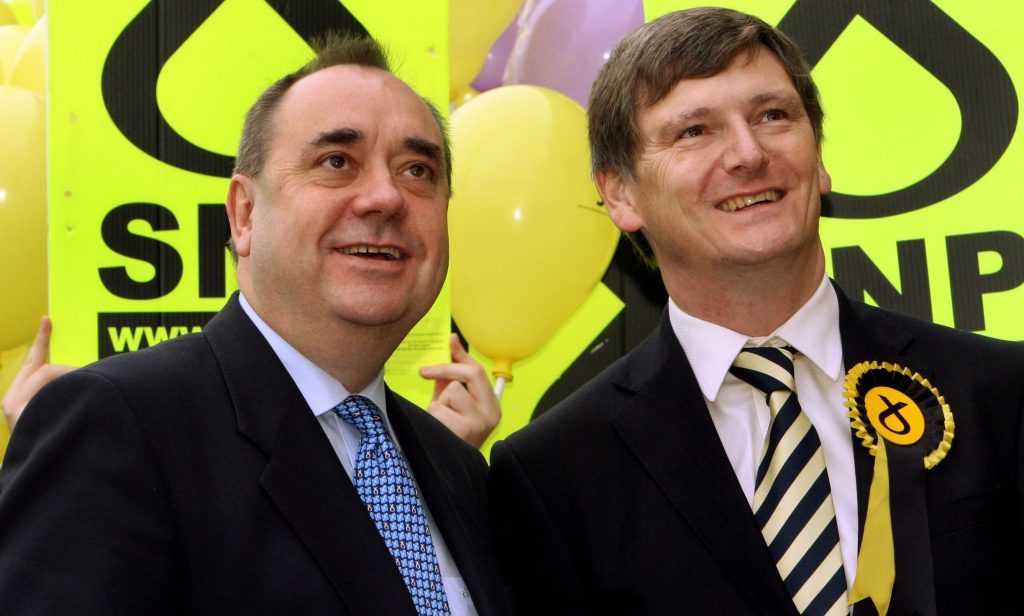 The SNP spent more on a by-election in Fife than the referendum campaign to keep Scotland in the EU, it has emerged.
Scotland voted by 62% to 38% to stay in the EU, with every council area backing Remain.
Nevertheless, Nicola Sturgeon's party faced accusations that they "hardly lifted a finger" ahead of the June 23 vote and treated it "like a council by-election".
The party, which says it is determined to secure Scotland's place in the 28-nation bloc despite Brexit, spent £90,830 on its the EU campaign, well short of its £700,000 limit, according to the Electoral Commission figures.
That compares with the £98,597 the Nationalists laid out for the Glenrothes by-election in 2008, in which the Westminster seat was held by Labour.
Scottish Liberal Democrat leader Willie Rennie, who is also the North East Fife MSP, said that spending discrepancy reveals the "low priority" the SNP gave the referendum.
"They hardly lifted a finger during the referendum," he said.
"The SNP can redeem their lacklustre EU campaign by backing our fight to keep the UK within the EU.
"With leading politicians agreeing with us we have momentum to put an end to a damaging Brexit."
He said the First Minister's calls for independence "only compound" the uncertainty caused by the Brexit vote.
Senior Scottish Conservative Murdo Fraser, who is a Perthshire MSP, said: "The SNP is behaving like leaving the EU is the end of the world for Scotland.
"But the party's pitiful investment in the campaign tells another story completely.
"The SNP is not a poor organisation yet it treated the EU referendum like it was a council by-election."
The SNP spent £1.3m for the independence referendum two years ago.
Bill Kidd, the Nationalist MSP, called for opposition parties to reveal their own campaign outlays given their criticism of the SNP's spending.
"This is a bizarre, boomerang attack which threatens to be a huge embarrassment for the Lib Dems, Labour and the Tories," he said.
"The SNP ran a strong, positive and effective campaign, helping to successfully secure the overwhelming 62% vote for Remain in Scotland.
"And given the attack they have mounted against the SNP, they must now publish figures showing exactly much they spent on the campaign in Scotland – and the verified accounts providing evidence of it."
The Electoral Commission has released the first details covering more than £4.5 million of spending by 48 individuals, campaigners and groups in the run-up to the June 23 vote. It plans to publish details of the remaining 28 campaigners yet to submit a spending return in the New Year.