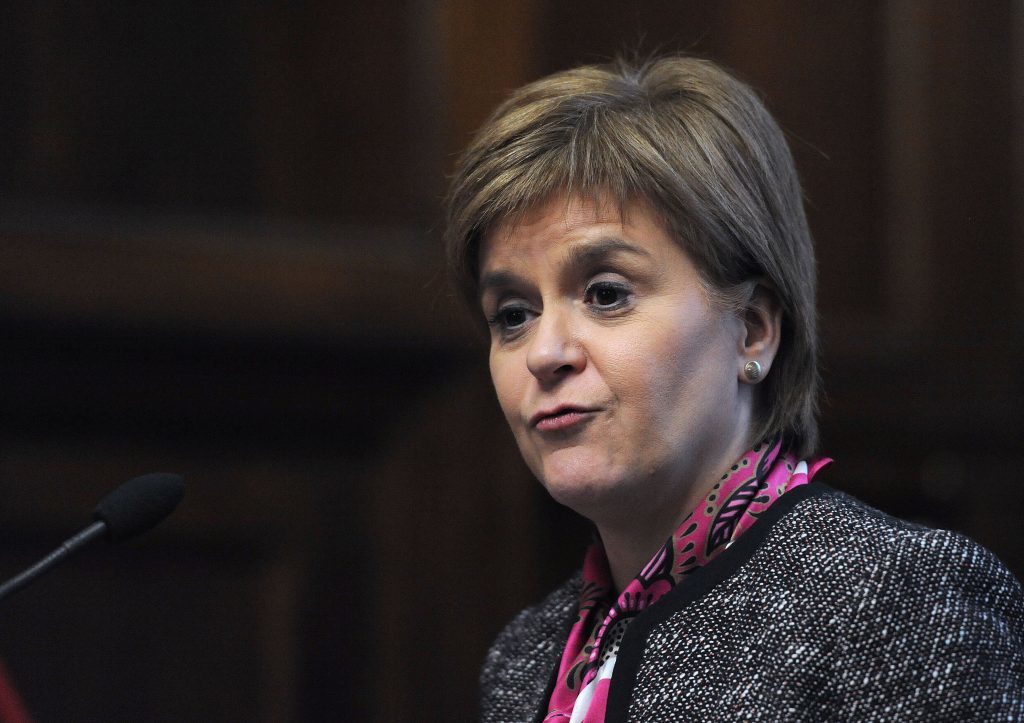 Nicola Sturgeon accused the Scottish Conservative leader of endorsing a Westminster power and cash grab as a bitter row on post-Brexit sovereignty over agriculture escalated.
Ruth Davidson said Holyrood might not get control over farming subsidies when the UK leaves the EU, despite agriculture being devolved – a scenario which the SNP leader has said makes a second independence referendum even more likely.
And Ms Davidson raised questions over how the CAP system would be funded, whether from Treasury funds or through tax rises from the Scottish Government.
Ms Sturgeon interpreted Ms Davidson's remarks as backing a cash grab by Westminster, with existing EU funds for farming payments diverted to the UK Government, but Scotland left to raise taxes.
She told First Minister's Questions that is "absolutely outrageous and completely unacceptable".
It follows a war of words over whether Brussels-based decisions will be made in Holyrood or Westminster when the UK leaves the EU.
UK ministers have guaranteed that Edinburgh would get extra powers from Brexit, but refused to say that agriculture and fisheries would be devolved in full.
Theresa May has said the "overriding aim" is to avoid damaging the "important single market of the United Kingdom".
In an interview with The Times, Ms Davidson asked whether the payments should come from the Scotland's budget through extra taxation or from the Treasury.
She added: "All these things are absolutely legitimate questions and they are questions we need to answer in quite a mature fashion about where it best lies."
Ms Sturgeon told MSPs on Thursday that there is a Westminster plot to use Brexit to "seize power" over agriculture and fishing.
She said: "It is clear that Westminster has no intention of giving new powers to this Parliament. All that it wants to do is muscle in on the powers that we already have."
Asked what practical difference it would make for agriculture decisions to be taken at Holyrood rather than Westminster, the First Minister's spokesman pointed to a blog from Andrea Leadsom, the prominent Leave campaigner and Conservative MP, which called for subsidies to be abolished.
UK farmers receive about £3 billion a year in EU subsidies.