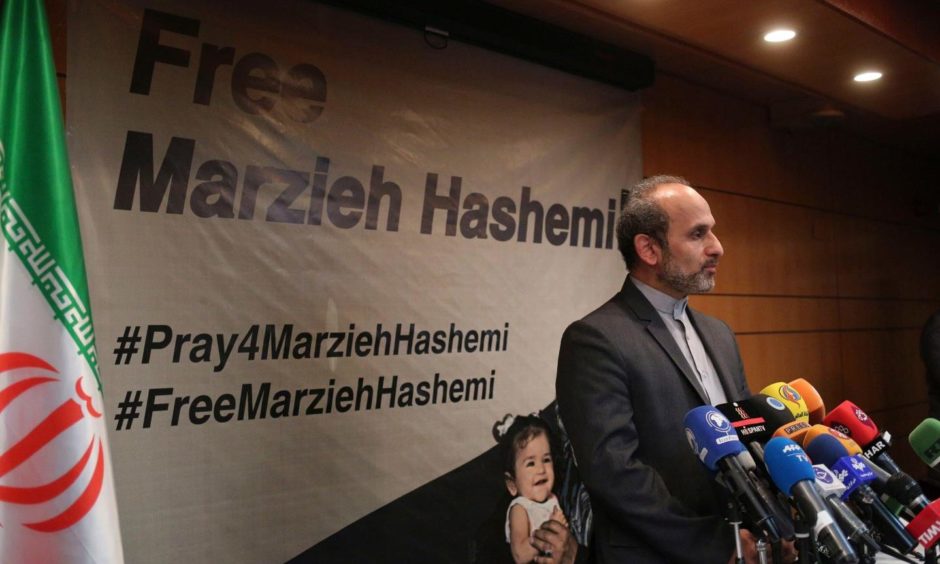 Iran has been accused of pushing disinformation online in an attempt to destabilise the UK by swinging the Holyrood election in favour of parties supporting Scottish independence.
Cyber specialists acting on behalf of the Iranian regime are targeting voters on Facebook and Twitter by creating fake accounts, groups and pages, according to a study by the Henry Jackson Society think tank.
They pose as locals sympathetic to Scottish independence, and encourage real users to share pro-separatist material, graphics, memes and cartoons with their contacts online.
We understand that the think tank's report, which is due for publication later this week, states: "There appear to be elements within Iran who are willing to interfere in the United Kingdom's domestic politics to encourage Scottish separatism.
"In 2018 Facebook closed a page entitled 'Free Scotland 2014', which had over 20,000 followers, that was discovered to be funded by Iran.
"This was a taster for what was to come – in April 2020 Facebook took down over 500 accounts, pages and groups that it connected to the Islamic Republic of Iran Broadcasting Corporation's (IRIB) international operations."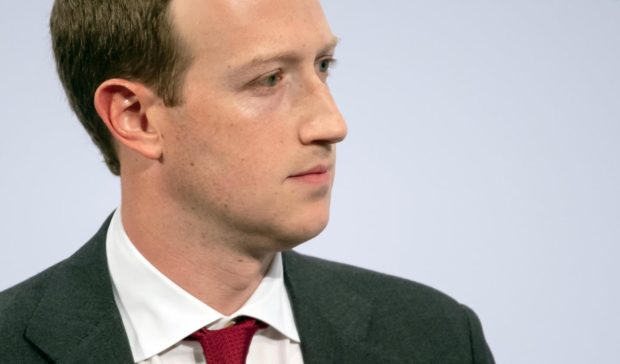 The study, part of a wider examination of Iranian involvement in foreign elections, said social network analysis firm Graphika dates Iranian online interference in Scotland to 2013.
It states: "From October 2013 to March 2014 Iranian actors produced a Facebook page entitled The Scotsman Cartoon, a name redolent of, but unconnected to the popular daily newspaper The Scotsman.
"The page offered a series of cartoons in a wide range of visual styles but on a common theme: Scotland's need for independence.
"Many of the cartoons attacked then-prime minister David Cameron, portraying him as the embodiment of English oppression."
The society's report adds: "Whilst there is no suggestion that Scottish nationalist politicians have encouraged or endorsed Iran's interference, it sets a troubling precedent with the issue of a potential second referendum on Scottish independence a deeply contentious one.
"Iran has shown itself to be a country which engages in Russian-style disinformation campaigns, repeatedly establishing fake websites and internet accounts in an effort to disrupt the political systems of liberal democracies.
"Judged within this context, Iran is almost certainly looking to disrupt our current elections, most likely those under way for the Scottish Assembly (sic)."
Dr Paul Stott, the report's author, told Election Hub Live: "There's a particular animus against the UK and a focus on what they see as an opportunity to weaken the UK.
"They think they can weaken the UK by encouraging Scots to break off."
Asked about the report, Foreign Office minister James Cleverly said the UK Government was "unwilling to comment on national security issues of this type".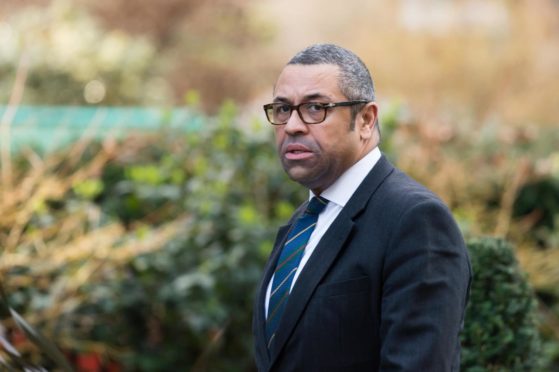 However he said the Government did have serious concerns about Iran's "destabilising behaviour" in the Middle East and more broadly.
He added: "How the international community responds to these kinds of accusations or concerns about cyber actions will be one of the things on the agenda of the G7 meeting that the Foreign Secretary will be hosting with foreign ministers from our economic and international partners."
'Increasingly sophisticated'
An SNP spokeswoman said: "The SNP will always work to counter the spread of disinformation.
"That is why we led the calls for the Russia report to be published, so work could start sooner rather than later to tackle the threat of foreign interference in UK and Scottish politics.
"However, we have been disappointed by the slow nature of the UK Government's response."
Scottish Tory candidate for Perthshire North Murdo Fraser added: "This is not the first time we have seen such meddling by hostile foreign regimes, but it is deeply concerning that Iran's operation to manipulate Scottish democracy is becoming increasingly sophisticated."
Expert warns of threat from disinformation campaigns as SNP launches 'national information service'