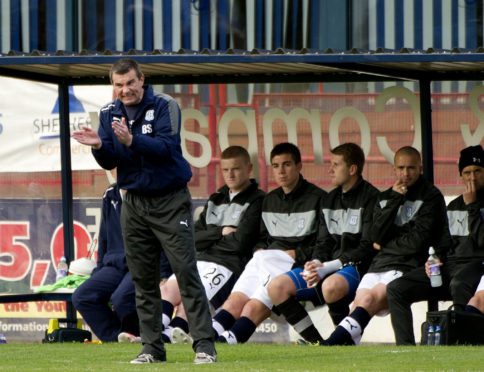 2020 has seen SPFL wrangling like never before with Dundee thrust into the limelight during the spring voting saga.
It's not the first time the Dens Parkers appeared front and centre during an almighty rammy amid Scottish football, however.
Rewind eight years and Barry Smith's Dark Blues, a team ready for a shot at promotion from the First Division, were catapulted into the Scottish Premier League at the last minute after Rangers were booted out.
Dundee, having finished second the previous season in the second tier, would unexpectedly replace them but a rapid promotion didn't turn out quite as welcome as it first seemed.
For Smith, it was another unique challenge for a relative rookie in the dugout. A club legend as a player, he cemented that reputation as a manager by leading the Deefiant team of 2010/11 to safety despite a 25-point penalty.
Just one year after that unprecedented challenge, Smith faced another ahead of the 2012/13 campaign.
He told Courier Sport: "We were just coming out of administration and myself and chief executive Harry MacLean had a plan to get Dundee back in the Premier League within the next three years.
"The most important thing at that point was the club survived after administration, we did that and then looked at building a team to challenge for promotion and beyond that going up.
"So it was a three-year plan and we finished second in the second season which was an achievement in itself, just a year after administration.
"Then about two weeks before the season started we got the news we were going to be playing in the Premier League."
On Monday, July 6 2012, Dundee were invited to take the Club 12 place in the SPL, just 19 days before the new season was to begin and were only officially ratified as a top flight side a day before the season kicked off.
"Just over two weeks isn't a long time to prepare particularly when you've built a team to win the First Division," Smith added.
"It was a really forward-thinking team, one good enough to get us promoted. The plan was during that season they would have gelled together as a team so they could go and do well in the SPL.
"But we ended up as a team that was basically thrown into the Premier League and hadn't gelled yet. If you are building a team for the SPL you know you'll need more defensive players than we did at that time.
"As much as the plan was to get the club back in the Premier League, because let's face it, that's where a club like Dundee belongs, it was a tough ask."
On opening day a 0-0 draw at Kilmarnock was followed up by just one win, a 1-0 victory at Hearts, and just four goals from their first 11 games. That run would continue with only 12 points picked up by the turn of the year.
"I brought in Davide Grassi, Jim McAlister and Colin Nish after we knew we would be in the SPL and they were three players I believed would really add to us in the SPL but it was really difficult to get the players you want in at that stage. Most teams are settled by then.
"We added three good players and we had a good set of boys in that dressing-room but when it comes down to it, you want to be winning games and it was tough. We knew it would be, being a year early in the plan.
"I look back on the season [as a player at Dundee] we got promoted under Jocky Scott. He maybe only added three or four new players to that team after winning the First Division and went on to finish fifth in the top division because that team had been together and gelled together. We didn't have that."
For Smith himself, it was a tough baptism as a manager having dealt with administration and the Club 12 season within his first three seasons as a boss.
"In my own managerial career, too, I think that season came too early for me," he added.
"Looking back, I think I maybe needed another season in the First Division to really establish myself before going up to the SPL, I think that would have helped me a lot.
"You always have your own self-belief that you can deliver and achieve what you want but I did know it would be a big ask to be able to stay in the league.
"You have that self-belief but deep down I knew you have to have the proper resources or you can't do that.
"I think real football people would understand the predicament that was placed on me as a young manager and the majority of the fans understood at the time, too.
"Dundee fans have always been good to me over the years and I know it wasn't easy seeing their team not winning.
"I think the majority of the real fans understood where we were after going through two administrations and that we didn't have an easy task on our hands.
"I appreciate their support because they did give me good backing, even when it wasn't going well. And they gave me backing even when the day came to part company."
MacLean was no longer chief executive with Scot Gardiner taking over that role and Smith was sacked by the club on February 20, 2013. He has since gone on to manage Alloa, Aldershot, East Fife, Raith Rovers, Brechin City and is now assistant manager to another Dens legend Jim Duffy at Dumbarton.
"There was a change in chief executive and I know, when it comes down to it, football is a results-driven business, but I did think he would be a bit more understanding of the situation. I know if Harry was still there, he understands football and knows the job wasn't about him but about Dundee FC and it might have been different."
He added: "Some people might say it was a bit of bad luck for me as a manager but I'll leave that to them. I was fortunate enough to be in the position and had plenty of good luck to become Dundee manager."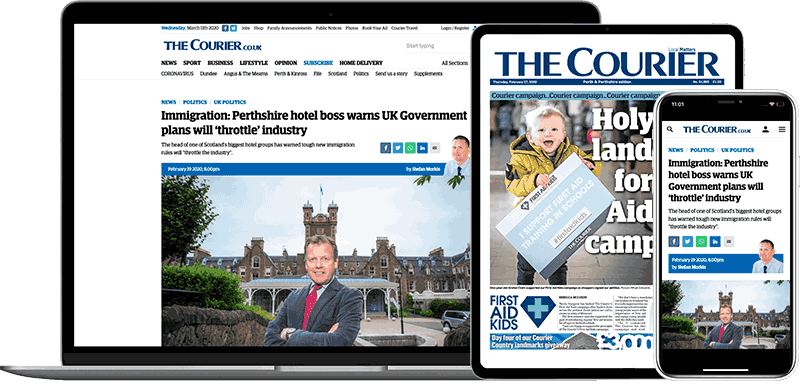 Help support quality local journalism … become a digital subscriber to The Courier
For as little as £5.99 a month you can access all of our content, including Premium articles.
Subscribe