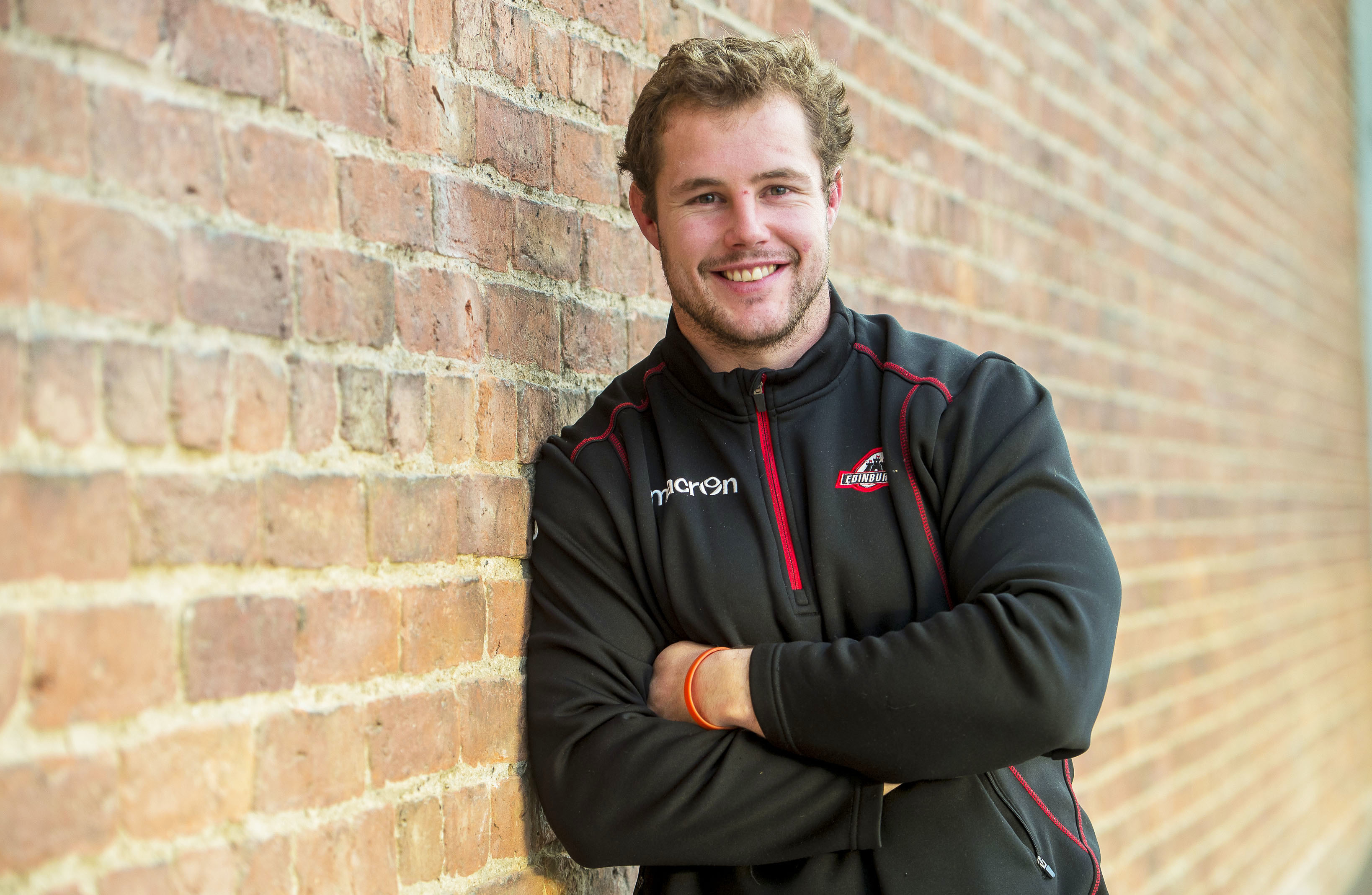 Only by coming together as a team and working for each other will Edinburgh climb the Guinness PRO12 and the players get the individual goal of reaching Scotland recognition, believes Allan Dell.
The loose-head prop who started all three tests for Scotland during the November internationals will also start tomorrow's crucial visit to Zebre, a must-win for the capital club ailing in 10th place with only the two Italian clubs beneath them in the league after the Boxing Day loss to Glasgow.
He'll replace Alasdair Dickinson, suffering from an injury not related to the hamstring problem that ruled him out for seven months, and currently undergoing assessment.
But having deputised ably for Dickinson during November for Scotland, Dell knows his path to retaining Scotland's celebrated No 1 jersey depends on he and his team-mates working collectively.
"We're fortunate in this sport that we always have a game the next week to rectify it, and we have a whole month ahead if you're wanting to play into the Scotland squad for the Six Nations," said the 24-year-old.
"But it has to stay a team target. If you play for yourself you'll leave teammates out to hang, and your team out to hang, so the focus for everyone this weekend is to do your job well so the team can flourish.
"I don't think anyone's focusing on the Six Nations yet. The next game is Zebre and if I play badly I know that I jeopardise other guys' chances of getting into the national team for the Six Nations as well as my own.
"If I play well and other guys round me play well then we all help each other to look good and that's ultimately going to be better for the team."
There's only a five-day turnaround for the game after Monday's inter-city clash and Dickinson has already been ruled out, with a foot injury rather than the hamstring problem that caused him to miss a seven-month spell.
Dell played prior to the Autumn Tests in the shock loss at BT Murrayfield to Zebre– the Italian team's first win in Scotland and perhaps their last as they are to be wound up and replaced by a team based in Rome if rumours from Italy are to be believed – but says Edinburgh have to temper their desire to put that result to rights.
"I can say we're ready and we'll put them to the sword this time, but that's just words," he said.
"It's our actions that will show that. If we turn up on Saturday I'm confident that we'll do the job, but in that last game we were our own worst enemies.
"If we play to our structures with the calibre of player we've got, and click it together…but that's been our problem."
The loss at home was a microcosm of Edinburgh's inconsistency this season, he added.
"We had just beaten Harlequins, then lose to Zebre at home, but then we beat Ulster and that's the inconsistency right there," he added.
"For some reason we've struggled over there and I don't know why that is, but this time we're going there knowing that we simply have to win this game. If we lose it…I don't want to think about that.
"We've struggled over there the last few seasons and we know Zebre will come at us because they are at home and have the chance of the double over us.
"We also know we've left ourselves with a bit of a mountain to climb in the 1872 Cup now, but that's for the end of the season. The focus now is getting back into this one with Zebre this weekend, a different game to Glasgow, and be in the right head space."
Dell learned a great deal from his first experience with Scotland, but the biggest lesson is that he has lessons for others as well.
"I want to keep doing the things that got me into the Scotland set-up, but just use the experience," he said.
"We have fantastic young players like Jamie Ritchie, Magnus Bradbury and Blair Kinghorn so experience helps but on the pitch we're all equal.
"It doesn't matter how many caps you have, if someone makes a mistake everyone has to help pick them up because that way pick the team up. Rugby is a team game and it's about playing for the guy next to you."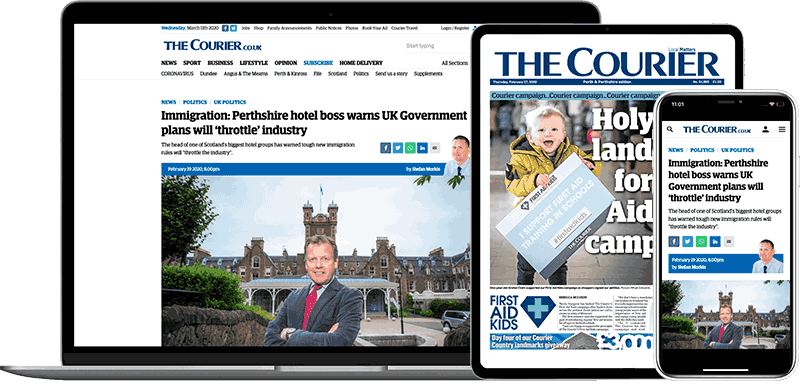 Help support quality local journalism … become a digital subscriber to The Courier
For as little as £5.99 a month you can access all of our content, including Premium articles.
Subscribe