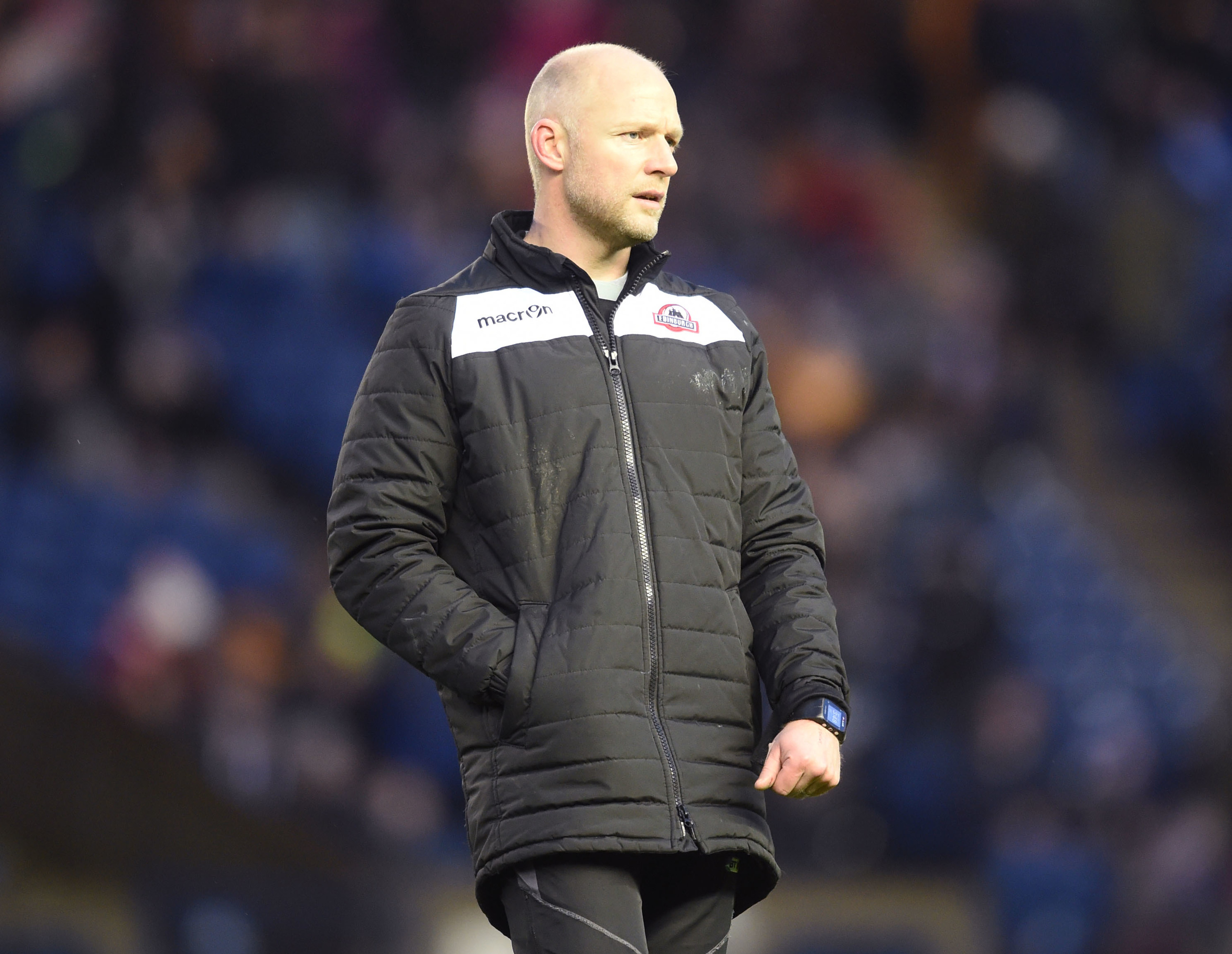 Edinburgh need to temper their ambition with the basics that were once their speciality if they want to climb the Guinness PRO12 and get revenge over Zebre in Italy this week, says head coach Duncan Hodge.
Since the former Scotland stand-off replaced Alan Solomons on an interim basis two months ago the capital side have played a much more open style but Monday's 1872 Cup loss saw they drop to 10th in the league, although the stats of the game showed Edinburgh should have been better than even.
"Territory, possession were even," he pointed out. "We had four lineouts in their line, didn't score; they had one and scored
"We had more linebreaks than them, more offloads than them, but didn't score.
"They're obviously a good side and there wasn't masses between the teams, but they were just a bit better at finishing on the day."
Glasgow's 25-phase final try was a good lesson for his side, reckoned Hodge, as it illustrated a difference between the sides.
"Obviously that's exceptional, that doesn't happen often, and our defending had a bit to do with that," he said. "But if you compare it to what we did, Chris Dean makes a clean break in the first half, it should be a simple ruck and us scoring, but we try an unnecessary offload and it dies right there."
Hodge knows he has a side with a number of young players who will be inconsistent as they gain experience, and feels his team are still in a upward curve.
"There's some things like defence and setpiece that have been bedrocks here we just need to get them back to the level we were at," he said. "But ambition suits some of the players we've got and it's tempering that, making sure you're not relieving pressure too easily by making silly mental mistakes.
"You're not going to change without that, it's a rocky road because you have to accept that there will be mistakes, but that's still hard to accept when you're getting beaten by Glasgow."
The home defeat against Zebre was the season's low point, and Edinburgh have not won in Parma for the last two seasons, but Hodge believes if they impose themselves on the Italians they will win.
"The Zebre game at Murrayfield wasn;t a freak, they're a decent side and we were just a little off," he said. "There were a number of things that night that didn't go for us, but we gave them too many easy outs for points and pressure and if we take that away, we get more time in their half to exert our own pressure.
"We didn't impose ourselves enough on them that night, but I'm sure that won't happen again."
Edinburgh make six changes for today's game, three enforced with Ali Dickinson having a foot injury, Phil Burleigh undergoing concussion protocols and Hamish Watson recovering from a rib problem that, with a week's break coming up due to the Munster home match being re-arranged, will likely see him miss no more playing time.
Sean Kennedy subs for Sam Hidalgo-Clyne and Will Helo replaces Tom Brown, with Grant Gilchrist stepping down for Fraser McKenzie.
Edinburgh (vs Zebre, Guinness PRO12, Stadio Sergio Lanfranchi, today kick-off 11am GMT)
B Kinghorn; D Hoyland, C Dean, J Rasolea, W Helu; D Weir, S Kennedy; A Dell, R Ford, S Berghan; F McKenzie, B Toolis; M Bradbury, J Ritchie, C du Preez.
Replacements: N Cochrane, J Cosgrove, M McCallum, L Carmichael, V Mata, N Fowles, J Tovey, G Bryce.