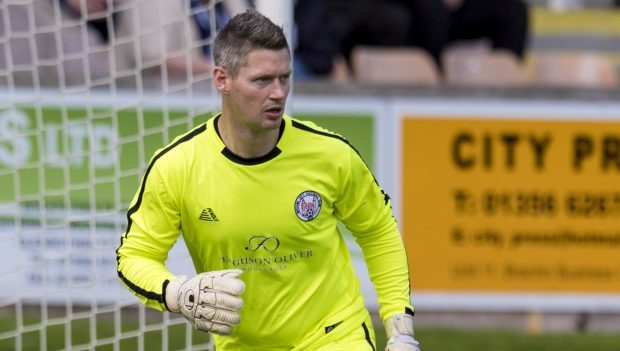 Saturday's 1-0 defeat by Morton at Glebe Park brought to a close the first quarter of the league campaign, with Brechin City still searching for their first league victory.
After an evenly contested first-half when scoring opportunities for both sides were at a premium, the only goal of the match came just nine minutes from the end when Andy Murdoch picked up the ball at the edge of the box and drilled a low drive into the bottom corner of the net.
Jai Quitongo and substitute Gary Oliver both came close to adding to that tally in the closing minutes.
Although the Greenock men deserved their victory it was again a harsh outcome for Darren Dods's men, who had put so much into the match.
However, goalkeeper Graeme Smith is adamant that it's far too early to write City off.
"A couple of seasons ago we were written off as relegation certainties but we managed to survive, and very few folk had as getting into the play-offs last season but we got there and went one better and clinched promotion, so my experience tells me that things can change," he said.
"We've now played all of the teams in the league and, to be perfectly honest, despite the fact that we're one of only two part-time teams in the division and have the smallest budget, there's not a huge gulf between us and the others."
"I honestly believe that the standard in the Championship is not what it was just a few years ago so there's no reason for us to be intimidated by any of the other sides."
City centre-back Ryan McGeever, who had to leave the field late on in the second-half with a suspected broken leg, has attended hospital where tests have confirmed that this is not the case.
However, there is bad bruising to the shin and damage to the ankle ligament.
The early indications suggest he will have a four-to-six-week lay-off.