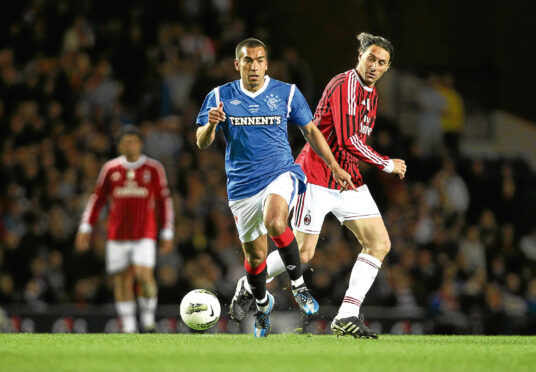 Chatty, confident, determined, likeable are all pretty fair descriptions of Dundee's new Dutchman Randy Wolters.
Taking the first on that list, you'd probably even say the winger can talk for, well, Holland.
But ask him about manager Neil McCann's revelation he came with recommendations from Dutch superstars Giovanni van Bronckhorst, Arthur Neuman and Ronald de Boer and, momentarily at least, the 27-year-old is lost for words.
Taking a few moments to compose himself, the former Go Ahead Eagles and AD Den Haag man explains why.
"I was very flattered. For my generation they very big men, very big players. They are the big guys from the Dutch team at that time.
"I couldn't imagine they were talking about me and saying these nice things. I played against Van Bronckhurst's team, he is trainer of Feyenoord, this year and I played a very good game.
"We won and maybe that's when he liked me but I couldn't imagine they were saying these nice things. I get chicken skin (goosebumps) when I think about it."
The recommendations were born from McCann's time with the Dutch superstars at Rangers and that's also where Wolters gained his first knowledge of Scottish football.
"I remember when the Dutch players were at Rangers and I used to watched the Rangers-Celtic derbies on television. The manager played in them. He was a winger like me, so I hope to learn from him."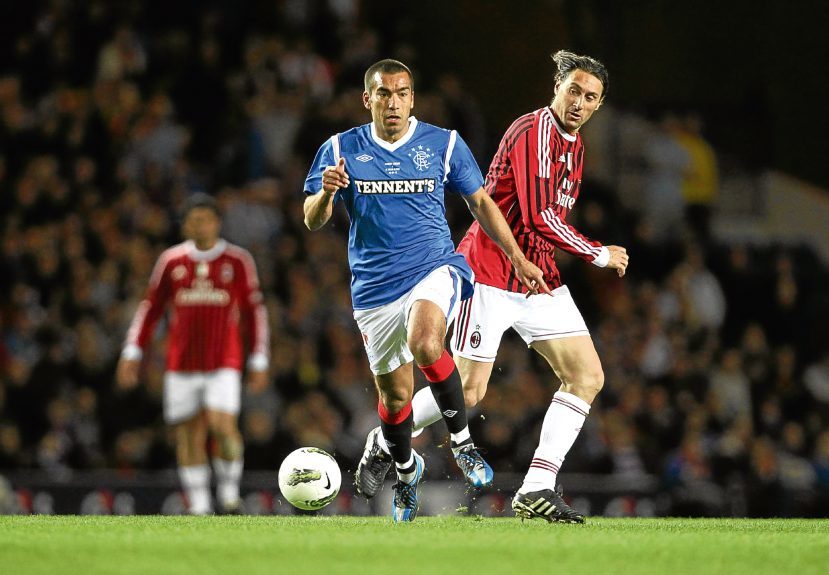 Not surprisingly given the stature of the men who recommended him, Dundee were not Wolters' only option and he could be picking up more cash elsewhere right now. For him, Scottish football was to place to be.
"Before I was here I was talking to AD, I was on loan there and they wanted me to stay. I was happy because I knew the trainer since I was a child and the manager as well.
"They wanted to give me a contract for three years but they couldn't sort it out because they had problems with the money and that kind of stuff.
"There were other clubs outside of Holland as well. Clubs in Turkey, Australia and America.
"The money was good but the feeling wasn't there. I'm going to be a dad in January so the feeling has to be good.
"I talked with the gaffer, with Neil McCann, maybe for one hour, and the feeling was there. I'm like a boy, I go with my instinct. I have a very good contract over here but I am a passionate guy and I love to play football. That's why I came here.
"I love the game. It's not about the money, I want to play here and shine with the team."
As has been widely reported, a year ago he hit the headlines back home when he punched a De Graafschap fan as he and his Go Ahead Eagles team-mates were attacked at the end of the promotion play-off that saw his team reach the Eredivise.
Accepting the players were acting in self-defence, the Dutch authorities took no action and Wolters has made it clear it's not what he wants to be known for.
"I have stopped speaking about it in Holland but people here do not know the story, so I have spoken about in for one time only.
"I am not embarrassed or ashamed about it but I wish it is something that didn't happen.
"If it did happen again I would do the same. But I am not a fighter and I want to come here and play football. I like the one-on-one situation, my crosses and coming inside to shoot from the 16-metre line."