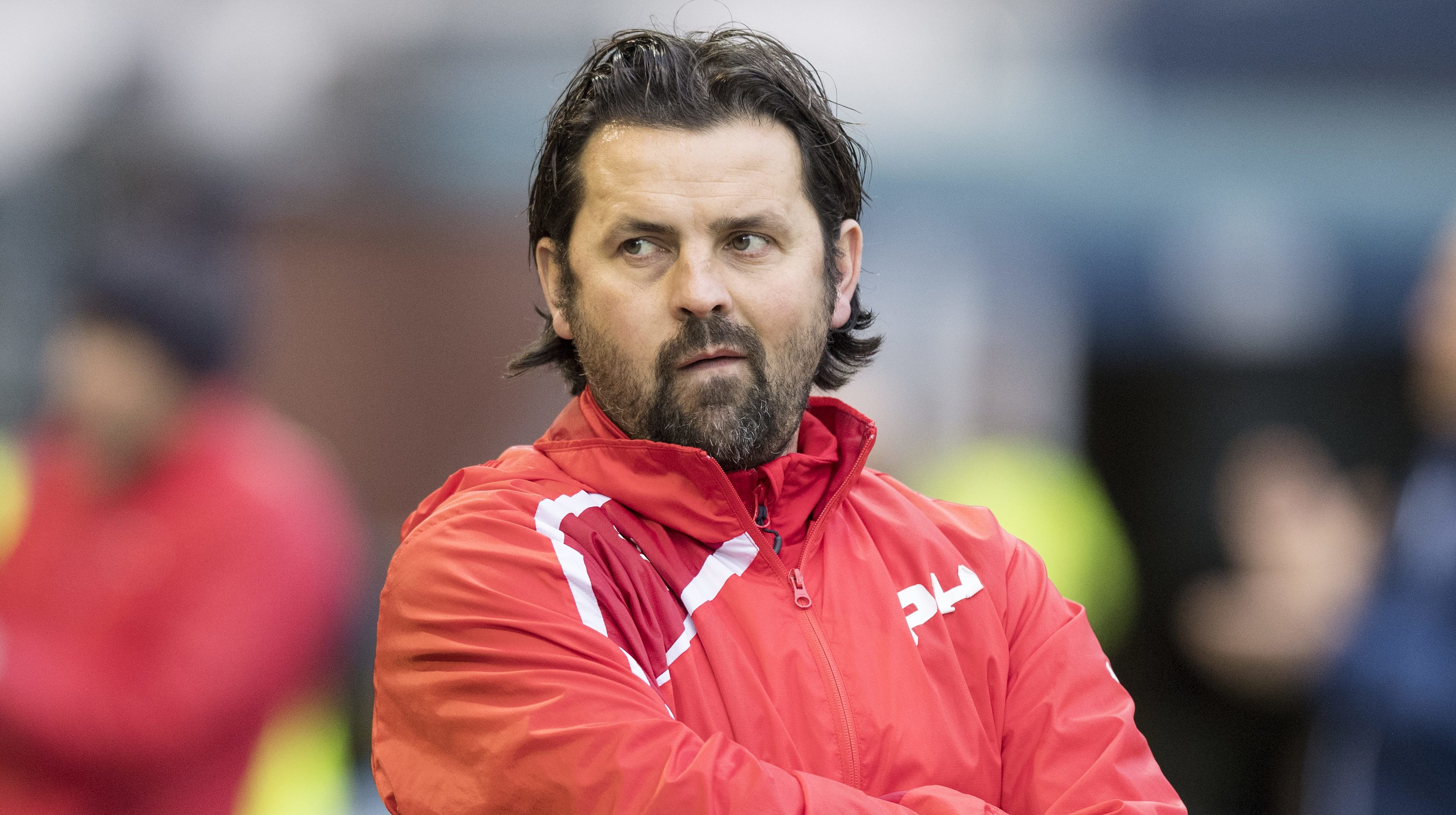 Dundee enjoyed a fantastic February but it has been anything but a magnificent March so far.
Dark Blues' boss Paul Hartley deservedly received the Ladbrokes Manager of the Month Award for eye-catching wins over Rangers and Motherwell, as well as two draws in the other February fixtures.
Defeats to Partick Thistle and St Johnstone have undone some of the good work, however, making the challenge of securing top six football after the split a big ask.
And Hartley believes that the up-and-down nature of his team's season may continue for the remainder of the campaign.
Asked whether the former Celtic and Scotland man has played in or managed a side as unpredictable as this one, he admitted: "No.
"It's been such an inconsistent season for us and six other teams.
"I think that's the way it's going to be from now until the end of the season.
"We've been good at times and indifferent at times.
"One thing I would say about the players is they've got a fantastic attitude in how they work and train. We've just been a little bit below par in our performances at times.
"We've been good against the top four teams. We've beaten Hearts and Rangers and had close games against Celtic. Aberdeen have probably been the most impressive against us.
"It's the other games that we've found difficult at times. Other managers will be saying the same about inconsistency.
"We've thrown away points at times but that's just the way it's been.
"We've got 10 important games left – whether we're in the top six or the bottom six.
"The answer is winning football games."
On his award, Hartley said: "It was a good February for us. The players deserve credit for it. They dug out a couple of good wins and performances."
Meanwhile, Hartley confirmed that defender Julen Etxabeguren has been operated on and the recovery period for his ruptured Achilles is as expected.
He said: "Julen has had his operation and he's out for six months.
"We knew straight away it was bad injury and we'll have to do without him until September, October time."
Apart from Etxabeguren, Hartley has no injury worries for Sunday's clash with Celtic at Dens.
It goes without saying that – as nobody has managed to beat them so far in the Premiership – facing Celtic is as tough as it gets in the league.
"I think they're excellent and their results tell you that," said Hartley. "Even in some of the European games, the results tell you that. To go through the season domestically unbeaten is a fantastic achievement.
"They've got players who can win games on their own. They're a different team from the ones I've faced before or been in. They're a team with real quality and energy and they've got a youthfulness about them also.
"The way that they've performed the season has been absolutely outstanding."
He added: "I think Celtic are stretching. Financially they're stretching. They're a league above everyone else in the way that they can buy players or bring players in. Being in the Champions League definitely helps that financially.
"We know it's difficult for the rest of Scottish football, there's no getting away from that. But all we can do is try and perform the best that we can."