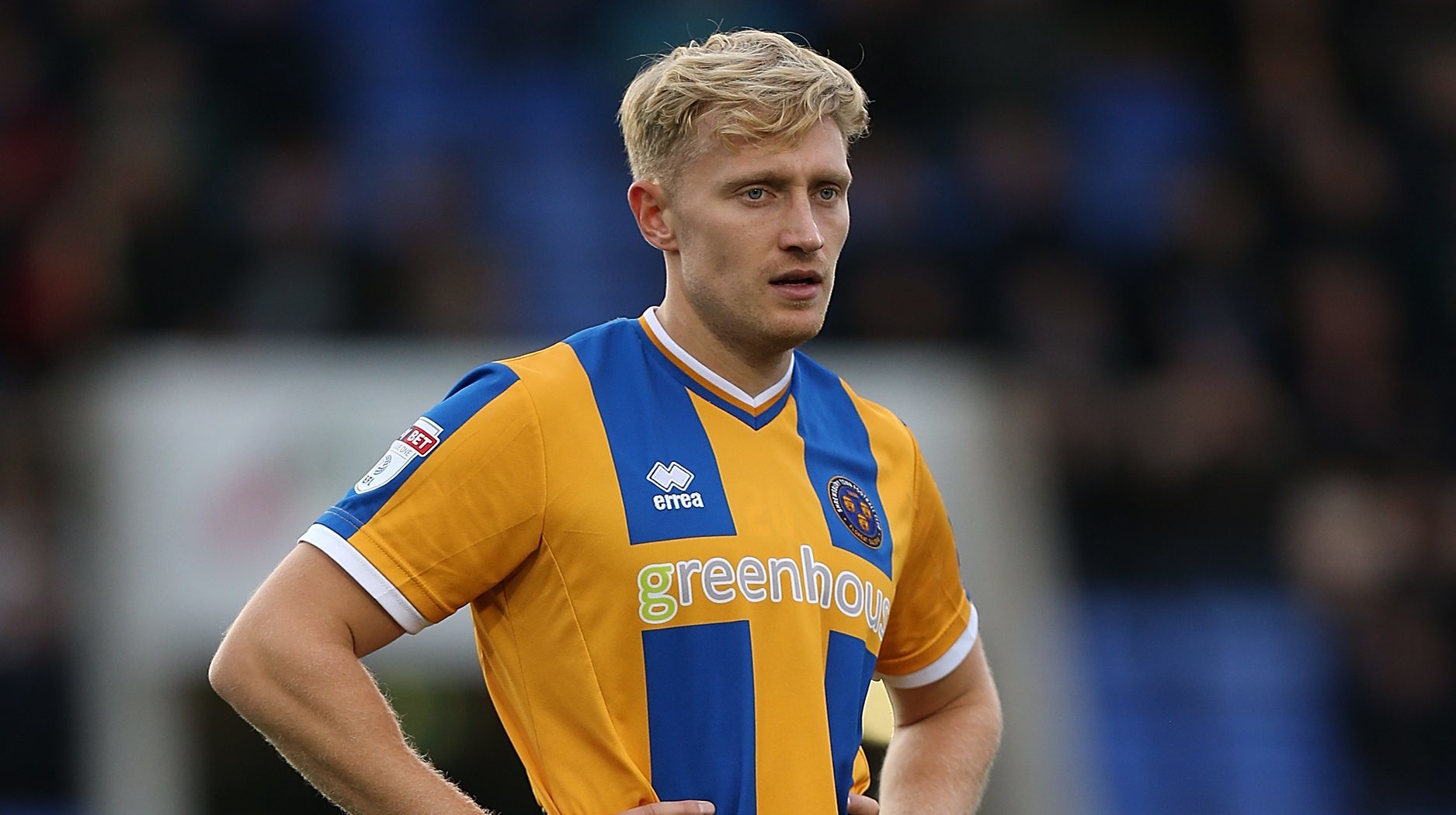 A-Jay Leitch-Smith is hoping to deliver goals for Dundee at Ibrox – before eagerly awaiting the delivery of his new baby.
The 27-year-old striker joined the Dark Blues on loan until January from Shrewsbury Town last week.
It was a deal the former Crewe, Yeovil and Port Vale front man was excited about with Leitch-Smith just looking for some game time.
However, he admitted his partner Alison had more pressing matters on her mind.
Leitch-Smith said: "My agent spoke to Dundee a few weeks ago and they were interested. It all happened quickly on deadline day.
"My girlfriend Alison is pregnant and due this month. She wasn't very happy when she first found out we were moving to Dundee. But the opportunity to come up here and play games was something I could not turn down.
"Alison has come up with me but she is going back down to England on Saturday to have the little one. But she will re-join me once it's all settled again.
"Hopefully I can get a few goals up here."
As well as goals, Leitch-Smith explained what he is looking to bring to bring to Neil McCann's side.
He added: "I make good runs. I am mobile and I'm quite clever positionally. I hope I can bring some brightness to the Dundee team.
"I can play as a 10 or a 9. I've done both in my career. I can stretch the game or come short. I am an all-rounder.
"I've been training a lot of weeks now. I've not played the pre-season games I would have liked but I've been putting in the hard work in training.
"I am ready to go if called upon at Ibrox."
Leitch-Smith insisted if he plays against Rangers in front of a huge crowd it will not faze him as he has featured on the big stage twice before when he was at Crewe in a League 2 Play-Off Final and in the Football League Trophy Final.
He said: "I've played at Wembley a couple of times in my career.
"The first time was in front of 50,000 and the second time was a little bit less. It was a great experience, the biggest games of my career so far.
"The promotion was my favourite. We got a new gaffer in the November and we went 21 games unbeaten. We reached the play-off final and won to go up. That's been the peak of my career so far."
Playing at Ibrox will be a big step into the unknown for Leitch-Smith although he has been given an inkling on what to expect from a former Rangers player.
He added: "I've seen Rangers games on television and I know it is a big club and a big crowd.
"But when I was at Shrewsbury I played alongside Ian Black, who was at Rangers a couple of years ago. I've played against Ian and I've played with him and he is a really good guy.
"I got on great with him at Shrewsbury. He told me all about Rangers, what a massive club it is and about the big crowds they get.
"He still followed their results after he left Rangers. If I score I will maybe drop him a text on Saturday night.
"I'm really looking forward to the experience."
Dundee will be without injured front men Marcus Haber and Craig Wighton.