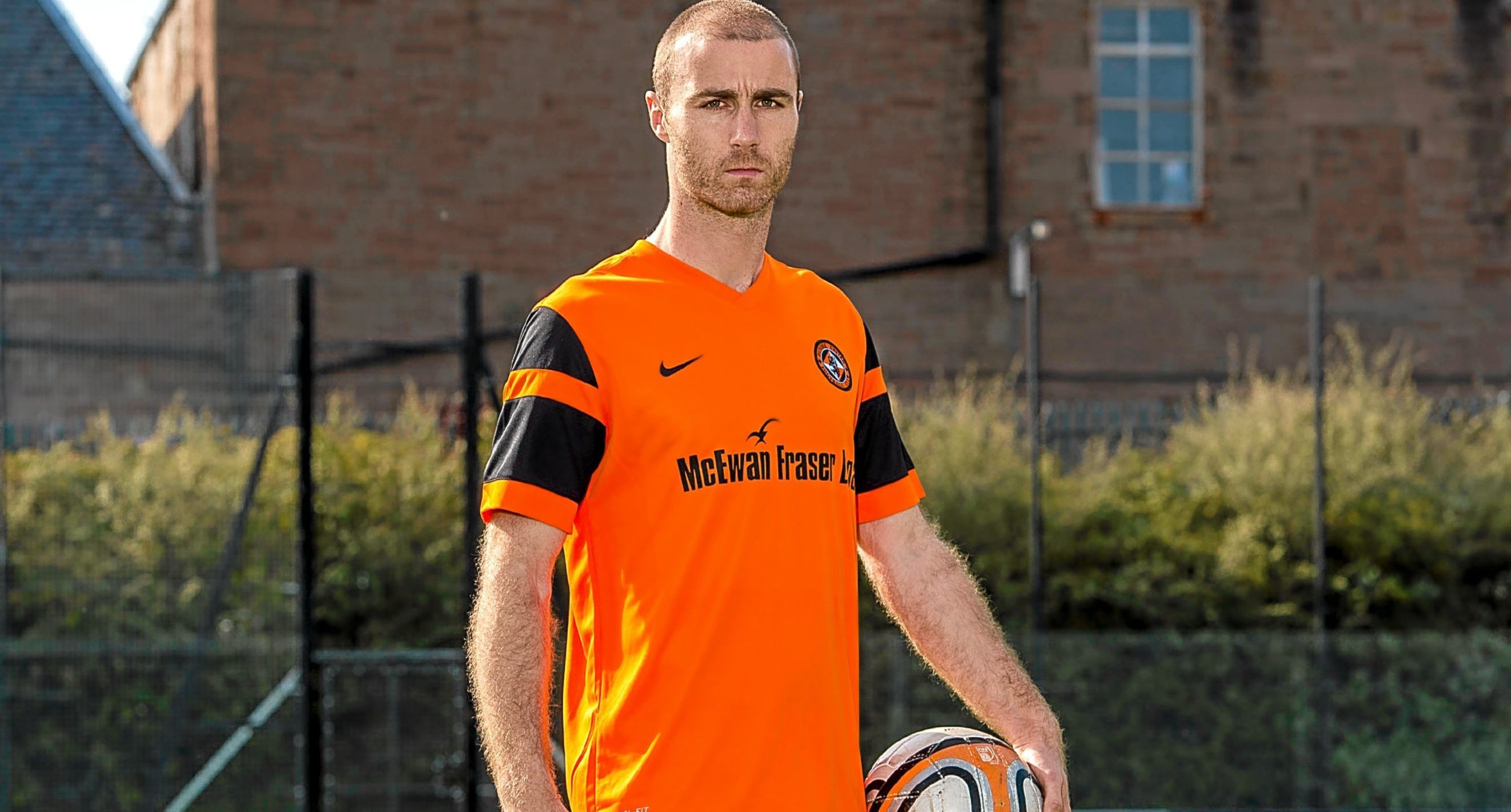 Sean Dillon is the best man to help Dundee United back to the Premiership, according to his own best man.
Graham Gartland was picked by his fellow Irishman to guide him through his wedding day so is ideally placed to sing his pal's praises.
As Dillon prepares for life in the Championship with the Tangerines in this his testimonial year, Gartland is backing him to still be a key figure for the club he joined from Shelbourne in 2007.
Gartland, who himself joined the Tannadice men in 2001 before spending most of his time in Scotland with St Johnstone, said: "Sean is exactly the kind of guy United will need around this season.
"He is one of the most honest people I have met.
"He is a leader without being aggressive, which is a bit unusual in Scotland because most people are used to a captain being a bit aggressive.
"But Sean isn't and he'll talk to people and help them.
"He could maybe do with being a bit more aggressive but what he needs is the backing of the manager within the group.
"If you are a captain and the manager is backing you, you carry plenty of weight," added Gartland, who is currently working as a youth coach at Shamrock Rovers in his homeland.
"I am sure he will get that from (new boss) Ray McKinnon because it's a massive season for the club.
"From what I've heard about United – not from Sean but from other people – there has to be a change at the way things are done there.
"That's from the top down and I think they recognised that last season but by that time it was too late."
While Gartland didn't break into United's first team during his spell there he still has a fondness for the team and was shocked to see them get relegated.
He added: "I don't think anyone could believe what happened there, especially when you think about the players they have had.
"When I played against them for St Johnstone they were always a good side and were very shrewd with whom they brought in.
"They always seemed to get very good goalkeepers and have a solid spine, which let the younger players go on and play.
"So you never thought they would go down.
"The speed of what happened was the most striking thing because they went from challenging for Europe and being in cup finals to struggling within a very short space of time.
"It just shows what can happen in football when a rot sets in."
In contrast to events at Tannadice, Gartland was delighted to see Saints enjoy another fine season.
He said: "The thing we always had there was a great spirit.
"That's massive for any dressing-room so even last season when they had a bad spell you knew they would come out of the other side.
"Togetherness is an incredible thing because if you get a good core group you can do anything with them and go anywhere.
"You speak to lads who have left Saints and they always say that it's not the same elsewhere.
"You might go somewhere else and it's nicer, the players are better but the spirit isn't the same as it is there."