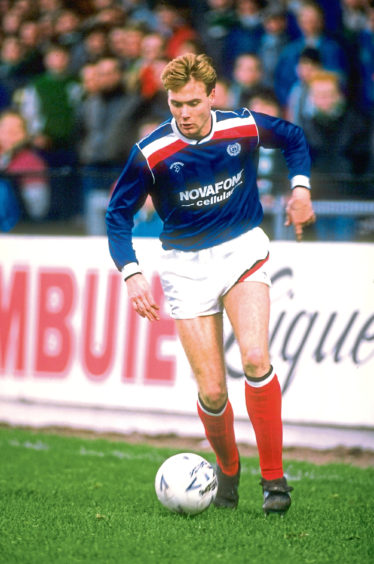 It hasn't happened for a while but striker Craig Curran is by no means unique in making the short journey over Tannadice Street to switch directly from Dundee United to Dundee, or vice versa.
If it would be a mistake to call the rivalry between fans of the city's two senior clubs friendly, down the years it has, for the most part at least, been civil.
That means it has never been a particular problem for men who've spent time at one to go on to find employment at the other.
Current Dee boss Jim McIntyre is a prime example of that. Not only was Macca a popular player in his five years at Tannadice, he also had the knack of scoring against Dundee in derbies.
Even so, when he was appointed in October, there was barely a murmur of discontent over his United connection.
Many others have been on both sides of the street at one time or another and been welcomed by the punters.
Going direct from one to the other has not been uncommon either and, strangely, the only time there has been a fuss was with a transfer that was proposed but didn't quite happen.
That was back in the 1995/96 season when both clubs were down in the old First Division and cash-strapped Dundee accepted a six-figure bid from United for their exciting young winger Neil McCann.
When news of the proposed deal leaked out, however, such was the furious reaction from Dark Blues fans, the board had to call it off and, a short time later, McCann, until recently manager, was instead sold to Hearts.
At other times, though, players have crossed the street with barely a whisper of complaint.
It should be said that was often because the varying fortunes of the teams meant there was little the one losing one of their squad could do to prevent the move.
Equally, there have been instances where fringe players at one team were allowed to go. The most notable of that second category came when Tommy Coyne headed to Dens from Tannadice in 1986.
Signed by the then-defending champions from Clydebank in 1983 for £65,000, Coyne could never quite make the breakthrough into Jim McLean's side.
That meant when United's greatest-ever manager allowed him to head for Dundee, three years later and for £10,000 more, the bigger gamble being taken seemed to be the one by Dens boss Jocky Scott.
It proved to be a masterstroke on his part and, not only did Coyne score 50 goals in just over 100 appearances, when he left for Celtic in 1988 it was for a whopping fee of around £500,000.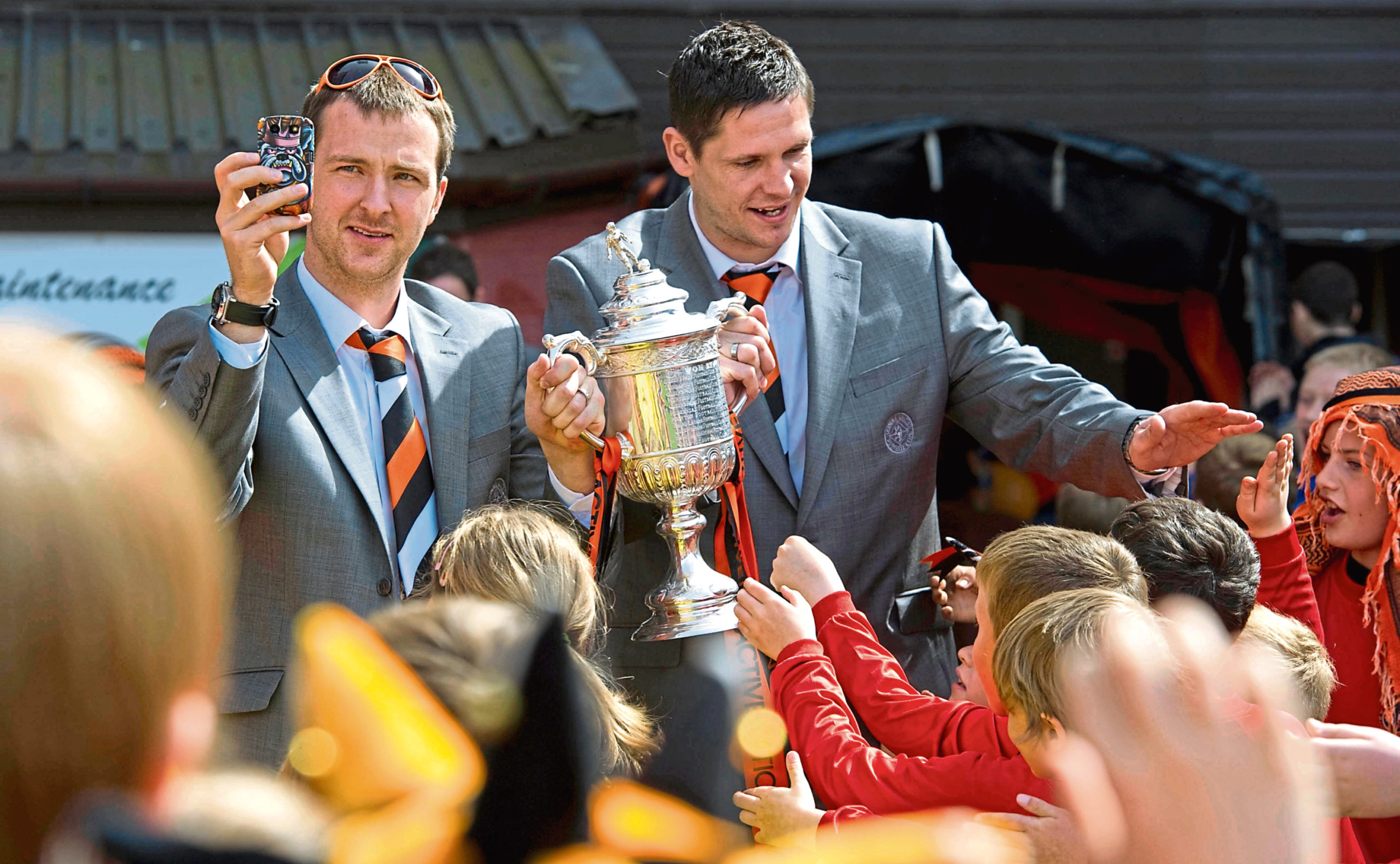 A success heading in the other direction was the Tele's own Lee Wilkie, who joined boyhood heroes United from Dundee in 2006.
Big Lee went on to lift the Scottish Cup in 2010, although by that time he had been sidelined by the knee injury, ironically first suffered in a derby while playing for Dundee, that would end his career.

In terms of medal success, Iain Phillip stands as the only man to win a major competition in both dark blue and tangerine.
The defender-cum-midfielder was part of the Dundee side that shocked Celtic in the 1973 League Cup Final and, after ending his second spell at the club by joining United in 1978, got winner's medals in the same competition in 1979 and 1980 – the latter when he started against Dundee in the final at Dens Park.
Others to have moved directly from one to the other include Albert Juliussen, Ian Scott, Billy Williamson, Bobby Robinson, Neil Duffy, Beto Naveda and, more recently, Scott Robinson and Paul Dixon, who departed under freedom of contract.