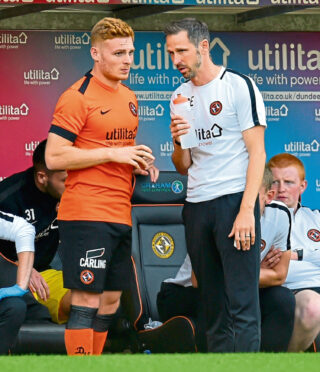 Fraser Fyvie is not prepared to say how long remains before he's back pulling the strings for Dundee United in the Championship each week.
The talented midfielder is too experienced to put himself under that kind of pressure.
What he does do when he speaks about the knee injury that ruined his, and probably the Tangerines', campaign last season is repeatedly mention it happened eight-and-a-half long months ago.
Because, make no mistake, the man who was named club captain in the summer, has sorely missed his football since he fell to the ground in agony during a win over Livingston back on December 23.
Each day since has included a large chunk of frustration over being unable to do what he likes best and the length of his absence has awakened to him what a great job he has when he's able to do it.
He said: "I've had injuries before but this one had made me really appreciate how good it is to be a footballer and how lucky I am.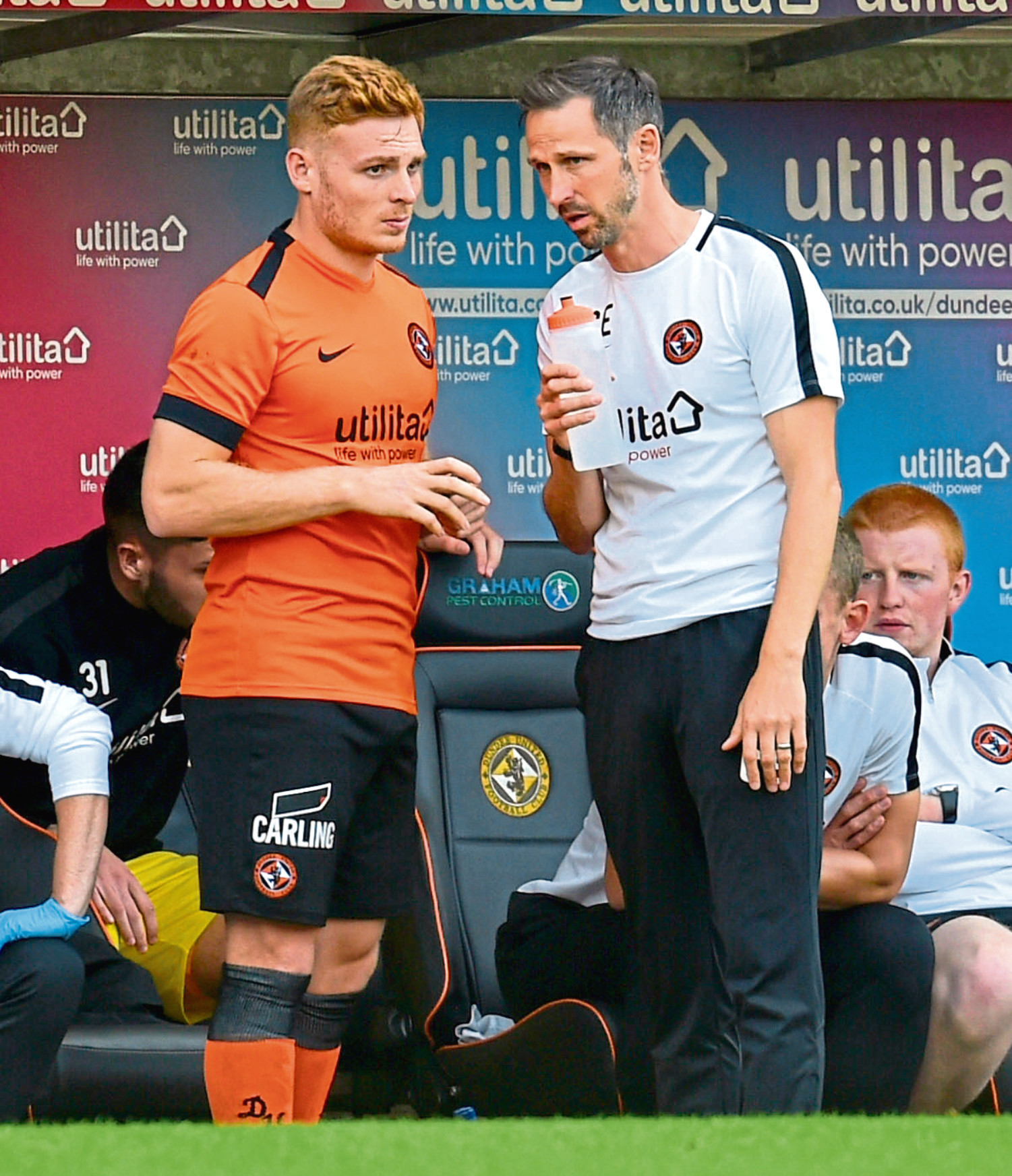 "The first three months out were hell, my wife will tell you that, and she's as happy as I am to see me back."
That period included recovery time from an operation to repair seriously damaged cruciate ligaments.
Once he got through that things did get better but there were still some dark days and, before he talks about what lies ahead, the man who holds an FA Cup winner's medal for his time at Wigan, pays tribute to a member of the Tannadice backroom staff who's done more than anyone to get him back fit.
"The physio, Craig Reynolds, has been first class and I take my hat off to him.
"He has been with me for eight-and-a-half months and sometimes I've been in the gym four or five hours a day.
"I can't thank him enough for what's he's done for me in the last eight-and-a-half months.
"He's kept me going, he's kept me bright and I put where I am down to him.
"I always do my work, I've worked really hard, but he's kept me going because it's always a testing time when you spend eight-and-a-half months together, nearly every day of your life during that period.
"I've got through it and he's the biggest one who I can say is the reason I am really confident with my knee."
The result of that effort was an appearance for the last 20 minutes or so of Saturday's Irn-Bru Cup defeat at the hands of Alloa. Fyvie admits just running out on a pitch again gave him a real buzz.
"I was delighted to be back on Tannadice. That's after three weeks training and 25 minutes of a game, so I am delighted.
"I got through it fine, it felt good, so I'm happy with that. There's still a long way to go but it's a good start for me.
"We made the decision on Friday for me to play. The coaches were humming and hawing, so I said there's no real good time to put me in and I said I was happy to go and play.
"I need to build it up, so next week I will go and play 45 minutes, then 60 and 90 and so on.
"They will make sure they are going to take care of me and they have done, throughout my injury."
There was a moment when it looked as if he'd miss out on his return. Having done a rigorous warm-up, he was ready to come on, but had to wait an anxious minute or two when goalie Benjamin Siegrist went down hurt.
With two subs already committed, that might have seen a change of plan and he admitted that prospect didn't leave him best pleased.
"I was raging when Benjamin went down. I thought he better get up but he did and I think he was just kidding on."