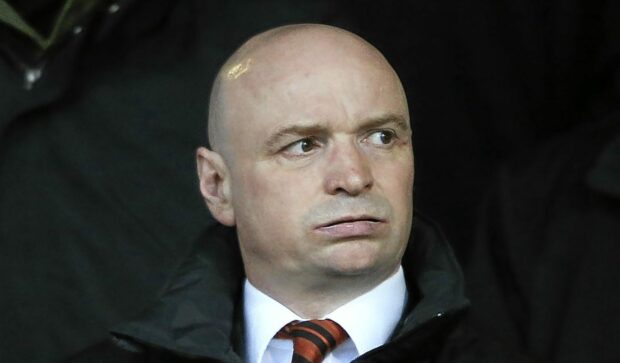 Dundee United fans' groups have called on departing chairman Stephen Thompson to hand over his majority shareholding to them.
And they've made it clear vice-chairman Mike Martin would not be accepted as Thompson's replacement.
In a joint statement, the Federation of United Supporters Clubs, Fans United and the United Supporters' Foundation welcomed the chairman's decision.
But they want him to sever all ties with Tannadice and would like to see boardroom ally Martin go as well.
They're wary this could prove no more than a paper exercise and Thompson will continue to run the club from behind the scenes.
That's why they've called on him to "relinquish" his shares.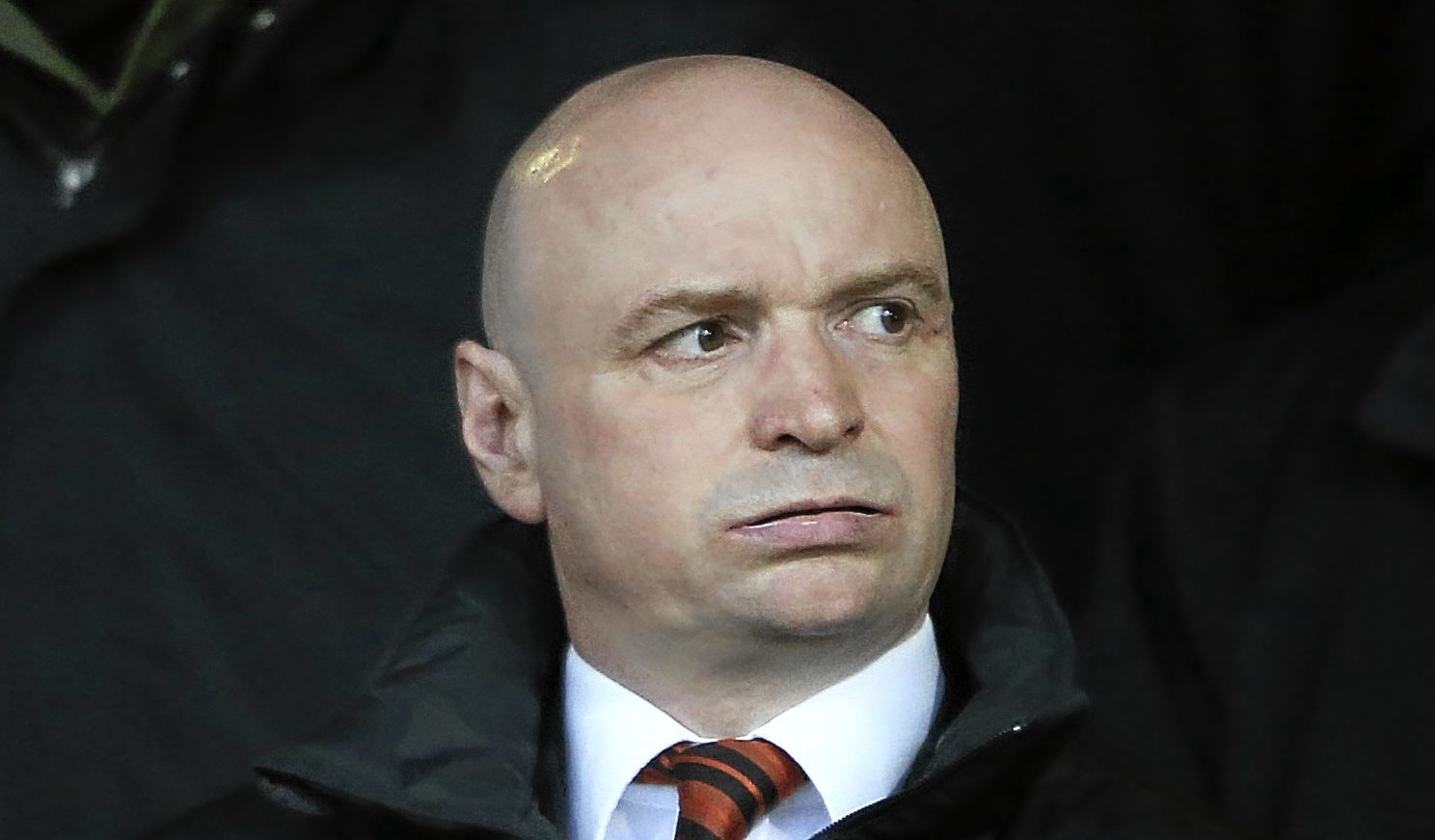 The statement read: "We are pleased with the announcement that Mr Stephen Thompson is stepping down as chairman. We think this a sensible measure given the continued difficulties of the club on and off the park.
"We would also urge Mr Thompson to relinquish his majority shareholding as soon as possible and let Dundee United move forward and 'heal' as a club after a traumatic few years.
"A possible candidate to take over the chairman's role would be Mike Martin, who to many Arabs has gone under the radar as director on the board and has recently purchased a 33% shareholding of the club.
"This, however, would be of great concern to all groups given Mr Martin's seven-year involvement at the club as a full director and close ally of Mr Thompson with both men presiding of the club both on and off the park over the past few years.
"The thought of Mr Thompson continuing to be owner and major shareholder of the club along with Mr Martin as chairman or continuing as director of the club is a major concern and we would question how much change this action would make.
"However, we welcome the two new additions to the board, Mr David Dorward and Mr Jimmy Fyffe and wish them every success in their new posts."