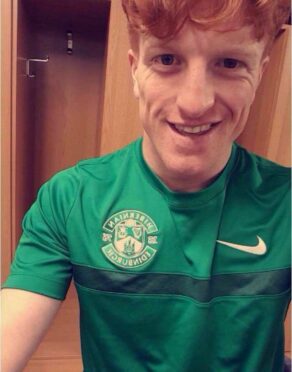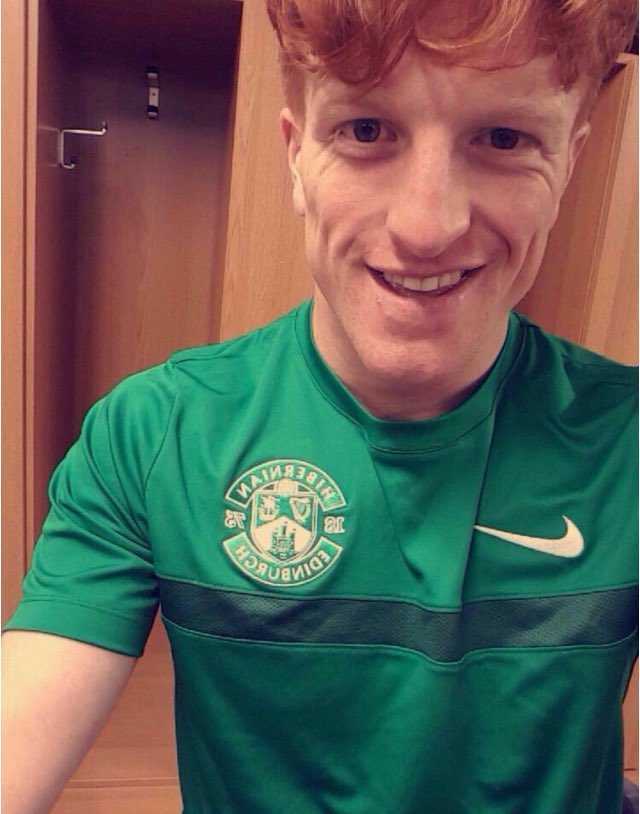 Striker Simon Murray has apologised to Dundee United fans for the timing of the confirmation of his departure for Hibs.
And the 25-year-old insists the fact he's looking forward to Premiership football with the Hibees next season cannot take away any of the hurt that went with the Tangerines missing out on promotion last weekend.
The 1-0 top flight play-off final defeat at Hamilton on Sunday turned out to be Murray's last game for the club.
Within hours a picture of him in a Hibs training top was circulating on social media and he is distraught over any offence that caused Arabs.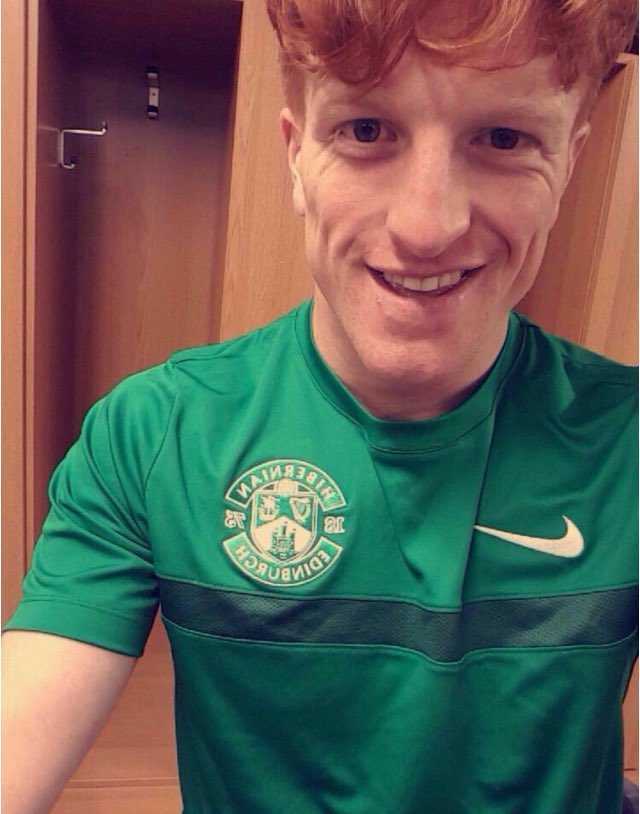 "That picture was never meant to go public, especially when it did and if it did upset some United fans I can only say I'm really sorry," he told the Tele exclusively.
"The fans were still hurting because of Sunday's result and here's me in a picture smiling wearing another team's colours, it wasn't right."
Murray's switch to Easter Road on a two-year deal was officially announced on Tuesday and while he has no regrets over deciding to head for the capital, he admits he is still gutted that he's not leaving with United back in the top flight.
"I knew going into the game it would be my last for United and because of that people will say it didn't matter so much to me.
"I'm not like that and I was as disappointed as anyone we didn't win. I was absolutely convinced we were going to do it and I thought I was going to get a goal to help us get up.
"In the end it was just a game too far for us. We gave it all we had, but personally I felt knackered and I think the rest of the boys were as well."
Disappointed as he is that he will not be facing United in the league next term, Murray believes the time was right for him to move.
"I was almost 23 when I signed for United and went full-time for the first team. By that age a lot of boys have been playing in the Premiership for four of five years, so I came late to it.
"I've missed a lot and it's a short career so when the chance to join Hibs came up I felt it was too good an opportunity to miss.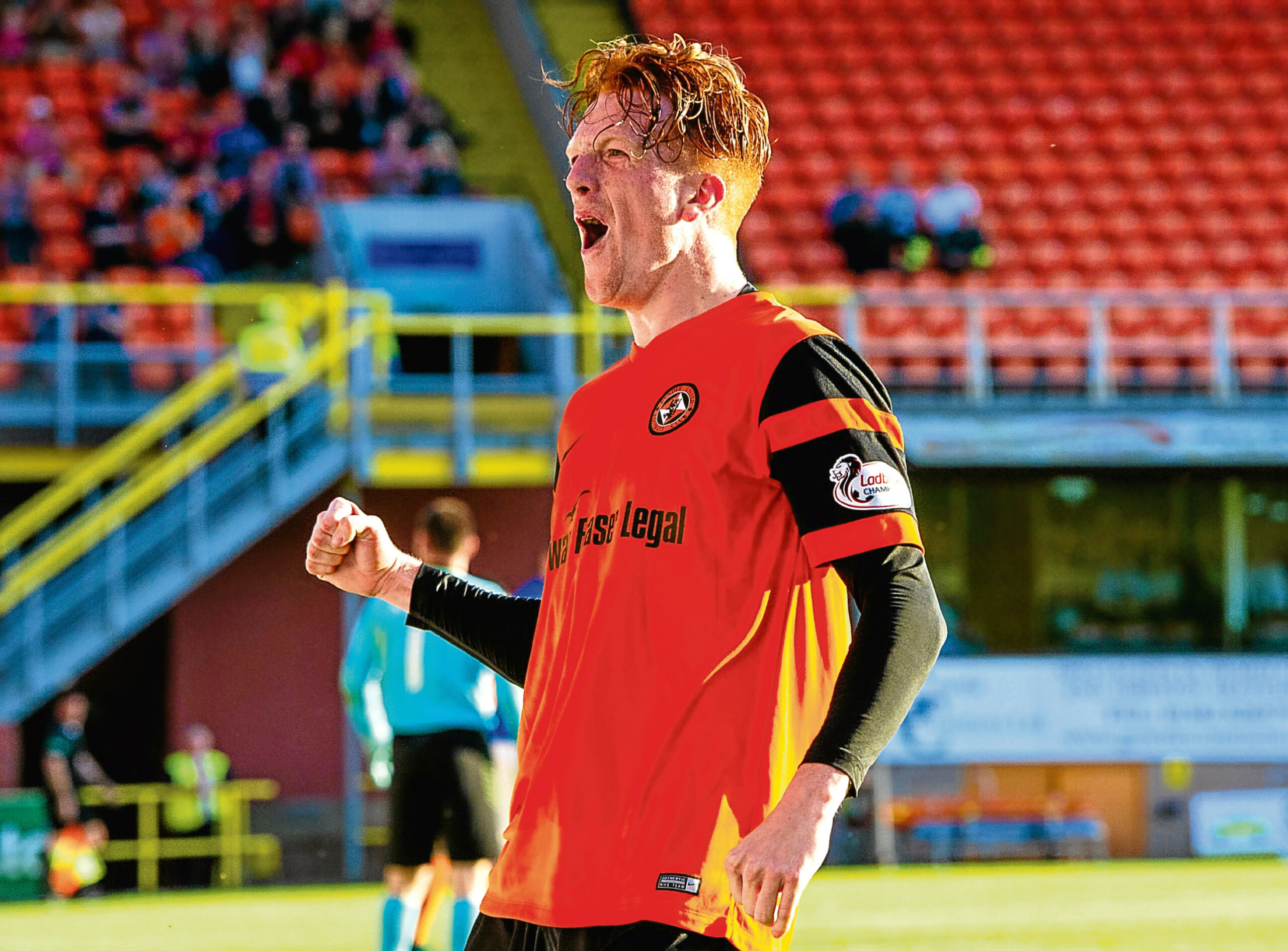 "In terms of support they are going to be fighting Hearts for the biggest crowds outside of Rangers and Celtic and I'm really excited about playing at Easter Road every two weeks.
"When I met the manager (Neil Lennon) I was impressed with his plans for the team. I also know he's wanted me for a while.
"He tried to sign me last August but United did want to let me go and that was fair enough because Hibs were our big rivals. I was happy to stay focused on trying to get back up to the Premiership."
Murray has also revealed the fact his father Gary is a former Hibs player was also a factor but that leaving Tannadice was a difficult decision.
"I'm not going to pretend I'm a Hibs fan, I'm not, but I know my dad enjoyed his time there and he was pleased when I told him I was going there. They've always been a club I liked because of him and I want to do well there.
"I can't wait to get started, but it was hard to leave United because everyone there has been very good to me.
"I told the club last week I was leaving, but the manager and his staff still trusted me to give my all in the play-off final. That meant a lot to me.
"I would like to thank the gaffer and boys like Laurie Ellis for the work they've done with me.
"They are great people and the way they treat you makes you want to play for them."