 In signing defender Frank van der Struijk, manager Ray McKinnon has continued a now well-established fondness by Dundee United managers for Dutch talent.
And, like several of his fellow countrymen who've swapped the tangerine worn by their national team for that of United, the 31-year-old appears to be a colourful character.
He's known in Holland as "Frankie Two Fingers", though it could be a nickname he's happy to drop as he starts afresh in Scotland.
The moniker stems from an incident five years ago during his days with Vitesse Arnhem.
As the teams lined up for a Gelderland derby against NEC Nijmegen, arch-rivals of Vitesse, van der Struijk responded to taunts from opposition fans buy raising a finger of each hand.
It gave him instant hero status with Vitesse punters, though despite him having been the subject of abuse from the NEC end of the stadium, he admitted he didn't regard his response as his best moment as footballer.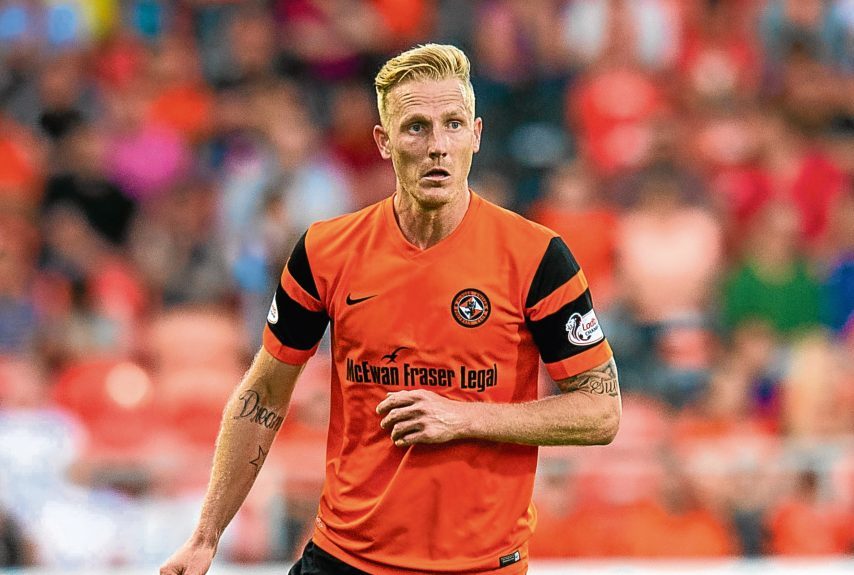 "I was very angry and expressed it in a wrong way. I will now only count to 10," was how he reflected on the incident at the time.
Given an impressive and otherwise unblemished record with both Vitesse and Willem II in the Dutch top flight, there's every reason to believe what he'll be known for at United is good performances on the pitch.
If he lives up to the work of most of the other nine Dutchmen to play for the Tangerines, Arabs will be happy.
Van der Struijk, incidentally, is now part of a three-man Dutch contingent at Tannadice. He is joining former Willem II team-mate Nick van der Velden, who initially recommended him, and young winger Justin Johnson.
Although we tend to regard 20-year-old Johnson as English, he was in fact born in The Hague and, before heading over the North Sea to Manchester as a teenager, was a youth player with Sparta Rotterdam.
The club's first entry into the Dutch market was also arguably their most successful to date when Jim McLean splashed £200,000 on Freddy van der Hoorn from Den Bosch in 1989.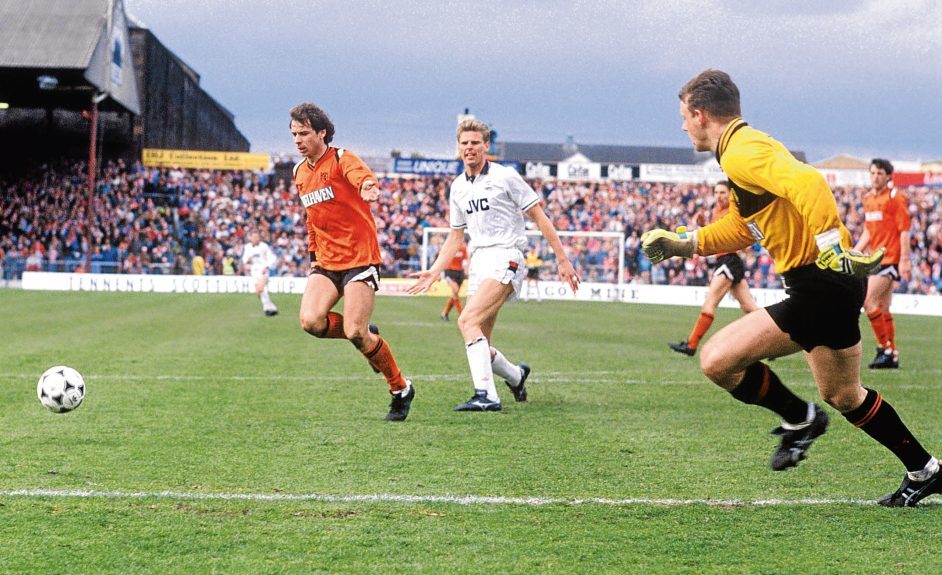 An elegant footballer with a hard edge, the central defender quickly became a fans' favourite and went on to make over 200 appearances that included the 1991 Scottish Cup Final that saw United edged out 4-3 by Motherwell.
Van der Hoorn's success led to McLean returning to Holland the following year to fix up former U/21 international Gijs Steinmann in a £100,000 deal from his hometown club FC Utrecht.
Steinmann started well enough but, after dropping out of the side, returned to Holland the following season with Heracle, a move that saw United recoup £75,000 of the cash they'd paid out.
The last Dutchman of McLean's managerial era was Guido van de Kamp.
He struggled to hold down a first-team place until Ivan Golac took charge of team selection and what proved his final season at Tannadice ended with him playing a starring role in the 1994 Scottish Cup Final success over Rangers.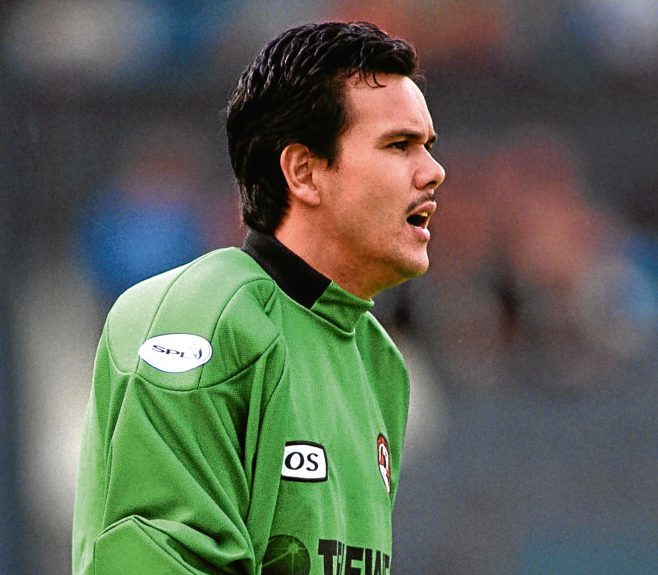 After Golac's successor Billy Kirkwood brought in defender Armand Benneker for what proved a short and unsuccessful spell, Tommy McLean's time as gaffer saw a top signing in the shape of goalie Sieb Dykstra.
The former Motherwell and QPR shot stopper was a larger-than-life character who came to be loved by fans as he chalked up more than 100 appearances before ending his two-and-a-half year spell at Tannadice under freedom of contract in 1999.
Between then and the recent activity there was a lull in moves into the Dutch market with only young defender Timothy van der Meulen arriving for a short spell under Jackie McNamara.