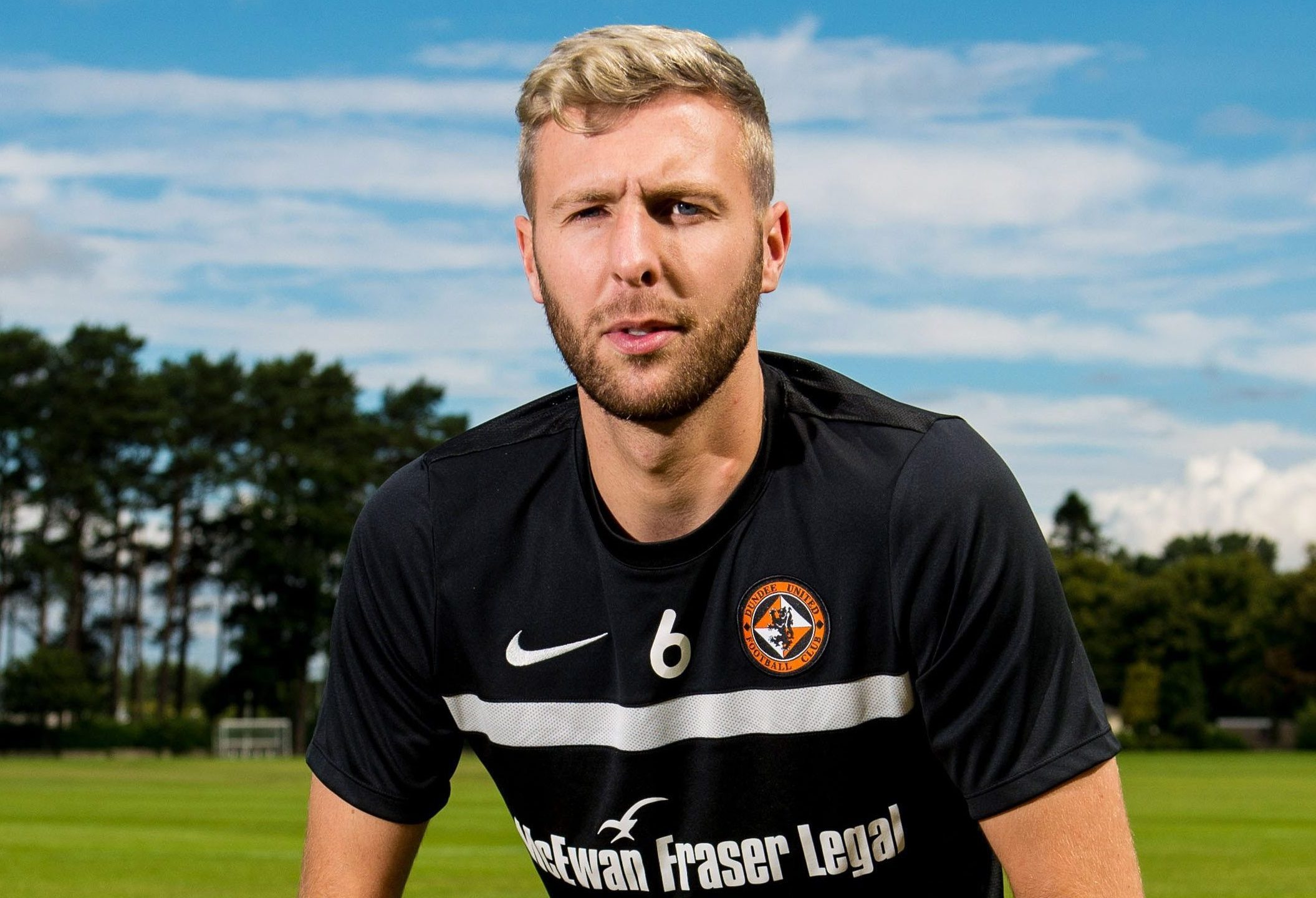 Dundee United's Lewis Toshney believes the pressure is all on Hibs going into tonight's Tannadice showdown.
The Tangerines welcome the Championship leaders knowing that they have to win the game in order to have a realistic chance of the title.
They currently sit in third spot behind the Hibees and second-placed Falkirk, with seven points separating them from the top-of-the-table Easter Road men.
The glass half-empty scenario would see them lose and go 10 points behind the visitors with just 10 games to play.
If your glass if half-full then you can perhaps envisage United winning this evening to cut the difference to four, with a game in hand against relegation-threatened St Mirren to follow next midweek.
That might suggest there will be a lot of weight on the Tangerines' shoulders when they walk out of the tunnel this evening.
However, Toshney thinks that Hibs' poor recent league form and the fact they are the ones leading the race puts the heat on Neil Lennon's men.
"There is more pressure on Hibs, to be honest," said Toshney.
"They are above us in the league and are seven points clear at this moment in time so the pressure is on them.
"We are going into this fixture, which is obviously a massive match for us too, needing to win it but we will just play our own game and hopefully come away with the result we want.
"We know it's going to be tough but if we do what we do best – keep the ball and create chances – then we can cause Hibs big problems.
"They haven't won recently in the league but they haven't been struggling either.
"We just need to concentrate on ourselves.
"There is a big incentive for us to beat them.
"With Hibs losing to St Mirren that means we can close the gap on them to four points with a game in hand.
"It could be a one-point gap if we can win our next two matches.
"We just have to focus on this match first, though.
"We have thrown away silly points throughout the course of the season but you could say the same about Hibs.
"They could have been out of sight really.
"However, it is still tight.
"The gap is seven points at the moment but hopefully we can make it four."
Much has been made of the 3-0 drubbing United took at Easter Road on January 6, with the opposition looking like they had much greater strength and quality in their squad that night.
However, United have been keen to highlight that the points tally between the teams is all-square thus far this season, with the Ray McKinnon's men having won 1-0 at Tannadice back in December to go with the draw in Leith in October.
Toshney said: "When we played Hibs in the Friday night game here earlier in the season we did really well and got the three points.
"It was a tight match and a penalty decided it, thankfully going our way.
"At Easter Road, we lost early goals and that killed the game for us.
"That was a big disappointment.
"We had been looking to keep it tight and give Hibs a real test.
"We do need to really pick it up again.
"We have a great group of players here and the atmosphere in the changing room is brilliant – one of the best I have been in.
"Obviously, Hibs have good players but so do we.
"We know if we play at our best we have a real chance.
"So there is nothing to worry about there.
"We are looking forward to it and hopefully the fans will be right behind us.
"The supporters, who have been brilliant this season, will help make it a great night I'm sure and hopefully we players will rise to the occasion."
Toshney is a serious candidate for a starting slot tonight, possibly in midfield, having been in full training for a week after recovering from his injury woes.
He has had a broken toe as well as the hamstring strain that he suffered in his last appearance against Falkirk a month ago.
He said: "I'm delighted to be back in training with the boys and I feel good.
"Hopefully, I am pushing for a start against Hibs.
"I did my hamstring against Falkirk and also had a broken toe so the last month or so has been a tough time.
"The toe has healed now and the hamstring was a strain rather than a pull.
"Everything has settled down and I'm just buzzing to get going again."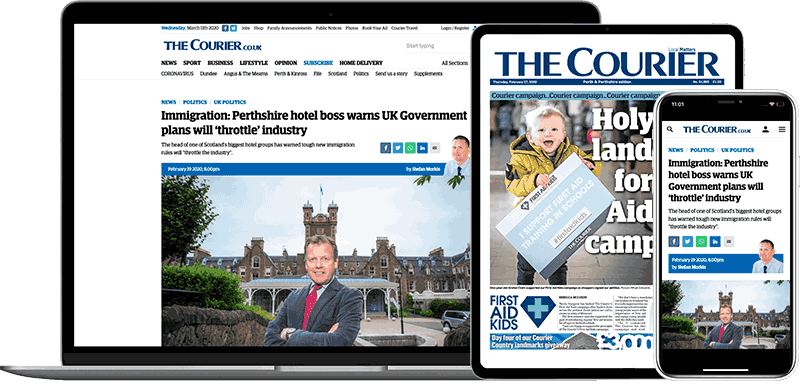 Help support quality local journalism … become a digital subscriber to The Courier
For as little as £5.99 a month you can access all of our content, including Premium articles.
Subscribe