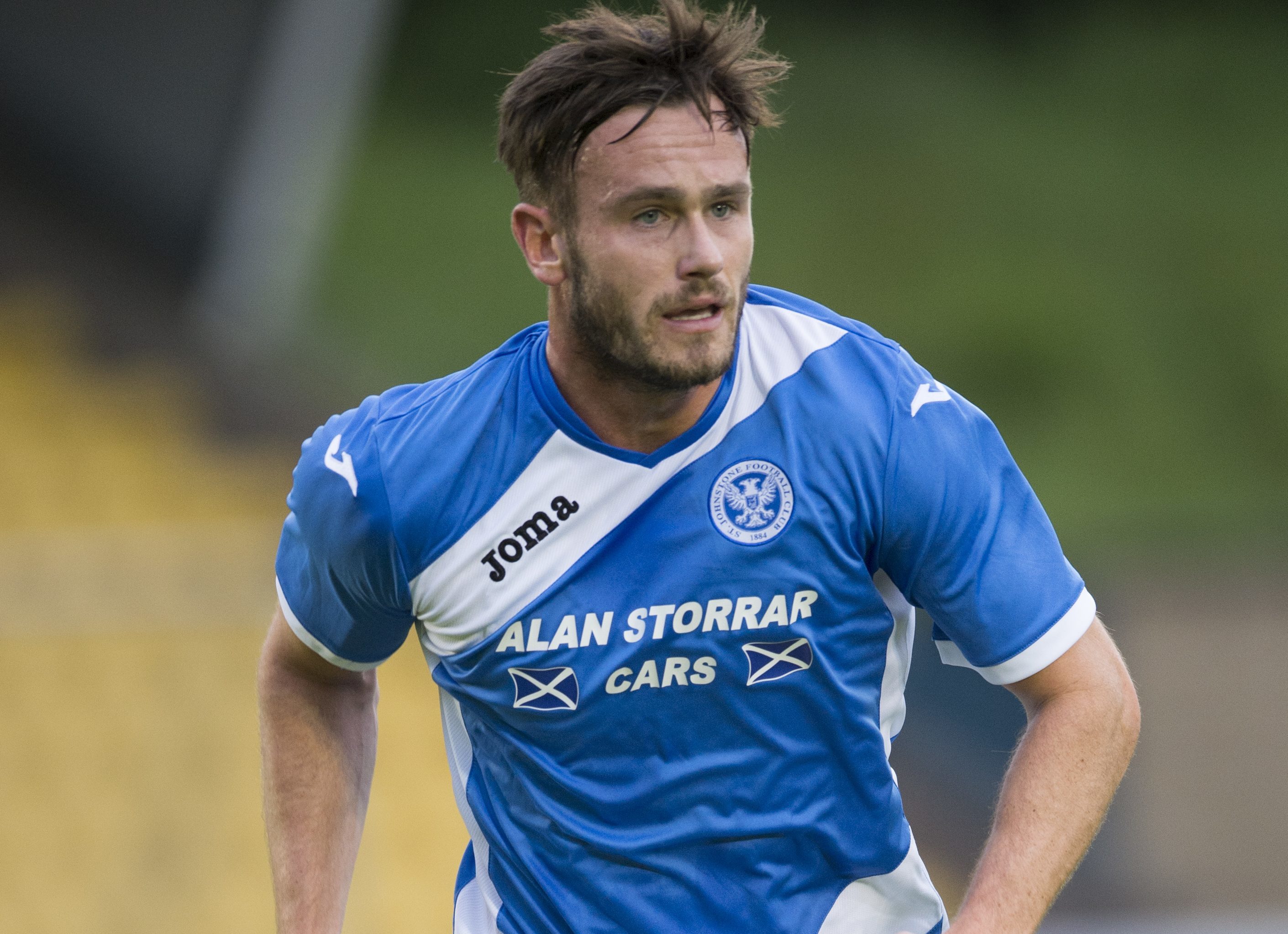 Keith Watson's hopes of a first team comeback against Partick Thistle tomorrow have been scuppered by an injury setback.
After nearly two months out with a thigh tear the former Dundee United man was given a run-out in the midweek under-20s game.
Unfortunately, he has picked up another injury caused by a slip, and will probably be out for over a week.
The flip-side of Watson's absence will be the possible return of fellow summer signing Michael Coulson, and Joe Gormley is also expected to be in the Perth squad at Firhill.
"Keith Watson has had a wee setback," Wright revealed. "He picked up a strain in the under-20s game.
"It's the same leg but a different area from the muscle tear which has kept him out. It's not the same tendon. It's nothing major but initial reports indicate it will keep him out for seven to 10 days."
He added: "For the players personally (Watson and Coulson) I wanted them to hit the ground running but as a manager you have to work with the hand you have been dealt.
"Because we have good depth in the squad it has made the early season injuries easier to handle. We have had seven missing already at various stages.
"It hasn't helped give us continuity and I am probably still searching for my best blend in midfield. We have good choices in there.
"It's disappointing for Keith but he will get back soon enough.
"He was doing well initially and it has taken longer than we had expected to get over the injury. We had been easing him back. He has taken part in a practice match and he was ready for the under-20s.
"Injuries are part of the game and you just have to deal with it."
Wright is excited by what Coulson will bring to his side.
"Michael has looked good in training over the last two weeks and got a full 90 minutes in the development game last week," he said.
"We are seeing how good a player he is. He's not far away from a start."
Gormley is unlikely to start against the Jags, as Saints look to put back to back league defeats behind them.
Wright noted: "Joe got 60 minutes the other night, as we had planned.
"I thought he looked good although he probably lacks a bit of match fitness.  He's not far off and he is in the squad for the weekend.
"Joe had a decent pre-season but not much in the way of competitive football. He is a bit behind our lads who have had nine competitive games under their belts. It's not a concern. He should be ready to go after another game next week."
Tam Scobbie and Dave Mackay are still out but Chris Millar and Murray Davidson are both fully fit.
Saints lost all three games against Thistle last season but Wright isn't reading too much into that recent record.
"Thistle scored three contenders for goal of the season against us," he pointed out. "They were wonder strikes from outside the box.
"I don't think there is much between the two teams. Previously we had a good record against Thistle and last year's results have absolutely no bearing on this game."
Saints became a side that performed better against top six sides than bottom six ones last year and Wright admitted: "I don't know why it panned out like that."
He added: "I don't know if players go in with a different mentality. I don't think so because we prepare the same for facing the top team in the league or the team at the bottom.
"But it doesn't matter how you get the points. If it happened that way again I would happily take fourth place."