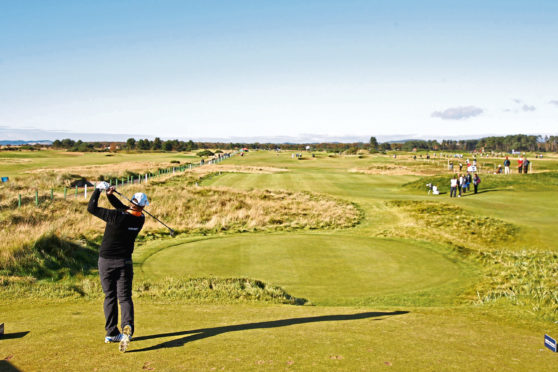 Old habits die hard. Even in this new world framed by the changes both present and imminent due to the pandemic, some think they can be entitled and selfish as ever.
Sadly, golf is full of such people, and has been throughout history. For decades there was no need to change anything, they thought. Clifford Roberts, the man who framed what is the "tradition like no other" at Augusta National Golf Club and the Masters, could stridently say "as long as I'm in charge, the players will always be white and the caddies will always be black" and not risk opprobrium.
One hopes those views ended when Roberts shot himself on the Par 3 course at Augusta in 1977, but it took another decade for white caddies at Augusta and 20 more years before Tiger Woods had Roberts spinning in his grave.
Similarly, the two centuries of downright misogyny of the game didn't really end until the second decade of the 21st century, and naturally it lingers still – an old colleague of mine remarked last week on Karin Sharp's appointment as interim chief executive of Scottish Golf to join chair Eleanor Cannon with the words "now there's two of them!"
Golf long resisted the wider world, safe in its old "traditions", elitism and exclusivity. The 21st century had changed much of that, and you'd hope in this world of lockdown and communal care for each other, we'd finally be over such things, but no.
We've been in lockdown for just a month and a half, but some people are actually tantrumming quite openly about not getting to play.
A petition was raised before the lockdown even really got started by the UK Golf Federation (no…no idea who they are) and there's been little outbreaks since then, including another petition in Scotland which gathered a modest 350 signatories.
Chief among those voices stridently demanding a return to play has been a usual suspect, the publicity-shy Nick Bradley.
You may not be aware of Bradley, but he's been on Sky Sports' golf coverage a couple of times, and claims to be a "Ryder Cup consultant" and "one of golf's most creative and innovative teachers". At least that's what his website says.
Bradley has been particularly vocal for a return to golf immediately, with words like "the supine golfing bodies were fully asleep at the wheel here with their heads in the sand" by, you know, adhering to restrictions imposed by the government and recognised health experts.
Now, I understand that people who work in the golf business like teachers – such as Bradley, I assume, even though he's based in the US these days – are struggling with the shutdown. I sympathise, but they're no different really than other non-essential services who are affected and the safety nets provided are there for them too.
I also get that golf, with a few wise procedures as laid out by the R&A in their discussion document last week, is perhaps the most playable of sports under the threat of coronavirus, other than solo running and cycling.
Once restrictions are eased, we should get back to playing, in pairs safely distanced, keeping the pins untouchable and marking your own card.
I understand that there's even a vague date for that actually happening, around May 15 or 18. That's right, just ten days or so away.
But still we have those voices on the sidelines, like impatient infants in the car whining "Are we there yet?"
Golf already has a dreadful reputation for being haughty, arrogant and believing normal and accepted patterns of society don't apply to it, and these hysterical reactions to just a few weeks of down tools – including those who have openly flouted the restrictions for no good reason at all but their own selfishness – underline that attitude, sadly.
It won't be long. Society needs golf to behave like a good citizen. It shouldn't be this hard.
A frightening future
One organisation that needs golf coming out of enforced hibernation is the European Tour, and we're hearing more scare stories about the fate of the circuit.
Mike Whan, the admired chief of the LPGA Tour, explained last week how a prolonged lockdown would wipe out the reserves that tour had built up in just ten months. The Euro Tour apparently has already spent all its modest reserves pursuing the Rolex Series.
It's now being whispered that events surviving this year may have a maximum €1 million prizefund. To give a decent comparative measurement, the last time the flagship PGA Championship at Wentworth was played for that amount was 1996.
The after shocks are going to be frightening. You can't expect the top European names to "support the tour" for long, if at all. Long-time anchor sponsors will also look toward the PGA Tour.
What happens to the young pros just coming through who were looking to establish themselves in Europe first?
We could lose a generation of talent as there is no easy route through to America and our young players are already at the back of the queue.