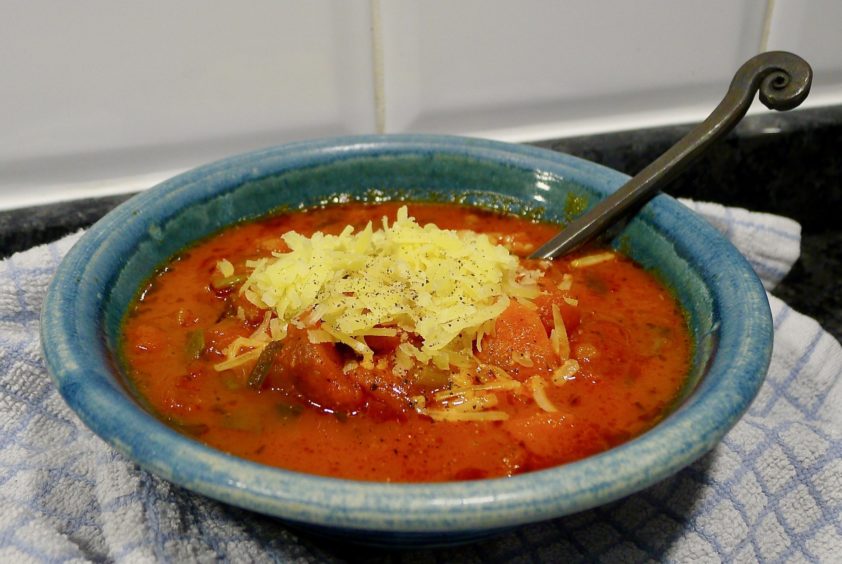 Wendy Barrie is  the founder and director of award-winning www.scottishfoodguide.scot & www.scottishcheesetrail.com
Experiment
While still well supplied with produce, lockdown can be an opportunity to clear out that larder and experiment. The perfect time to use up that morsel left in a bottle or jar: sweet flavours become tart fillings, savouries for pizza toppings, with chutneys, vinegars and chillies ideal for spicy soups.
Wise grandmothers
Our grandmothers knew a thing or two when it came to being frugal. Stocks would be skimmed and any fat used for cooking another day and a good quality local cut of meat would last several days, supplemented with potatoes, batters and bread.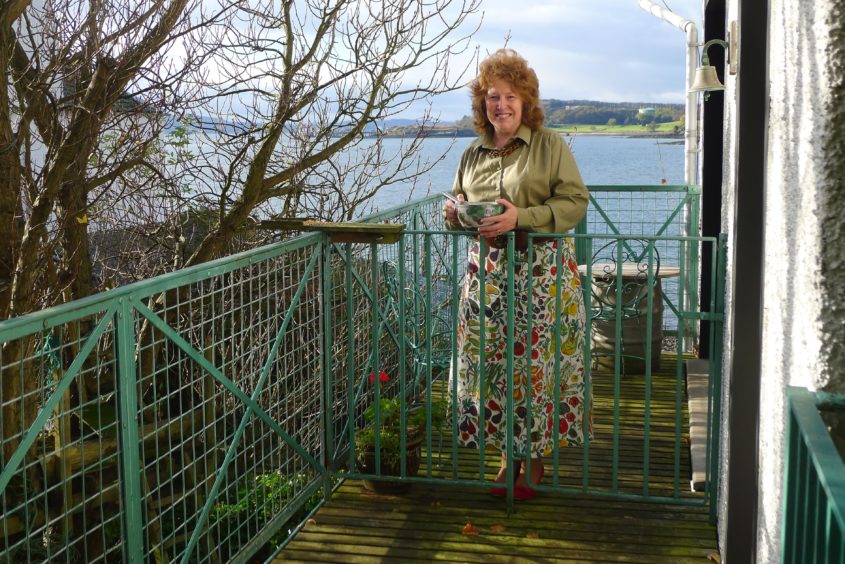 Thrifty
This thrifty tomato soup is highly adaptable to what you have at hand. All my ingredients were already in the kitchen so in essence this was a free meal for us: buttered leeks (prepped in freezer from harvest), our dried herbs (bay and marjoram), a dash of Orkney kelp vinegar, a teaspoon of local honey, leftover cooked vegetables from the day before and a can of chopped tomatoes. Season and top with a farmhouse cheese prior to serving. Skip the dairy and it's even vegan. In under 15 minutes you have a tasty soup for two.
Songs to cook to:
Let The River Run by Carly Simon. Girl power and you can sing your lungs out!
Wendy Barrie was Scottish Thistle Award Regional Ambassador (2018/19) for Central, Tayside & Fife
Leader in Scotland for Slow Food Ark of Taste & Member of Slow Food Cooks Alliance.
Recipes & Photos © Wendy Barrie