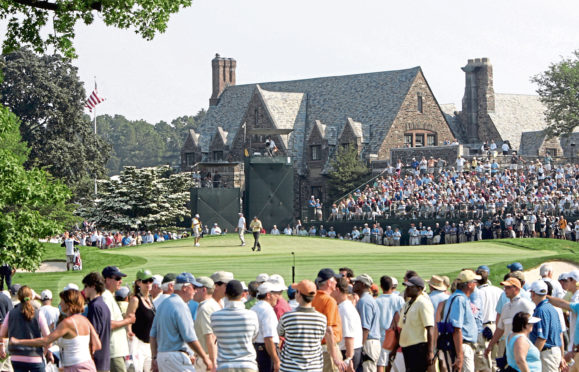 Made your plans yet for 2047? I figure that, as I'll be a full 14 years beyond my three score and ten if I'm spared, the very last place I'll be is the 147th US Open at Pinehurst.
I envisage being wheeled along Broughty Ferry Esplanade in the sunshine by my "nurses" (plural). Reality (and family history) suggests that I'll be a long finished meal for the underground creatures instead.
But so organised are the United States Golf Association – stop laughing behind your hands at the back there – that they've announced the North Carolina resort as an "anchor" venue, and host for five championships over the next 25 years.
Pebble Beach and Oakmont are likely to be announced as additional "anchors" in the near future. Others, including this week's host Winged Foot, are also to be enshrined in the USGA's new "rota", which mirrors the R&A's pool of courses for the Open.
This suggests again that the USGA have had enough of their little flirtation with US Opens not being like US Opens. While the diversion to the public course Bethpage Black was rated highly, recent visits to new-builds Chambers Bay and Erin Hills were not a success.
The USGA's gone back to what it knows, which is exclusive, members-only clubs with classic courses that can be brutalised to make them borderline unplayable. And they've embraced that "vision" with Winged Foot this week.
Winged Foot has hosted two particularly gruesome US Opens in relatively recent times, the 1974 version when Hale Irwin won at seven-over, and the most recent visit, in 2006 when Australia's Geoff Ogilvy was the last man standing at five-over after both Phil Mickelson and Colin Montgomerie doubled the last to finish second.
Winged Foot's head greenkeeper – although they have nothing as mundane as that, he's a "superintendent" – Steve Rabideau says he has eight-over in mind as a winning score this week. To this end they've been merrily fertilising the rough for weeks, and it's weapons-grade USGA rough, the ball swallowed whole when dropped at knee height if social media videos are any guide.
The fairways have been nipped as well. Winged Foot can play "normally" – Davis Love III was 11-under when he won the PGA there in 1997 – but that would never do for a US Open.
Many will no doubt revel in the sight of golf's ever-longer big hitters moving it six inches in ankle high bundai, and yes, the prospect of bringing some egos-gone-mad down to earth does have a certain appeal.
Also, the USGA's preferred brutalist style is, on balance, okay as a once-a-year diversion. It's certainly an examination of a form of golf, although if all the game was like this then the post-lockdown participation boom would vanish overnight.
But there's something perverse and even juvenile about seeking this kind of public humiliation at a major championship. Why is golf the only sport that tries to make things more difficult – borderline impossible – for its leading participants?
Seriously, stick a pin in the draw sheet and you've got as good a chance of picking the winner as anyone.
LPGA misses another open goal
It should have been a complete celebration – the ANA Inspiration pretty much had the golf stage to itself last week, a brilliant leaderboard with so many of its best personalities in with a shout, even making one forget they'd ridiculously snubbed Women's Open champion Sophia Popov.
But, no matter the frustrations of their cheerleaders, they blew it. The huge, blue "Great Wall of Dinah" – the event used to be the Dinah Shore – behind the 18th green got in the way of a potentially classic finish.
A vast advertising hoarding – for TV only, given there were no fans present – it was quite intentionally used as a backstop for a free drop by eventual champion Mirim Lee with her approach to the final hole at Mission Hills, which has an island green. In usual play, Lee's approach would have been in the water.
She chipped in for eagle and won the play-off over Nelly Korda and Brooke Henderson. It's not diminishing Lee's victory to point out that without the incongruous wall, it probably wouldn't have happened, because every other player in the field had the right to use it the same way she did.
But it was another distraction from what would have been an overwhelmingly positive story for the women's elite game.
Like nothing else matters…
Having said that, it seems the men's game can be oblivious to public opinion and the world outside.
The constant self-congratulation for not having many positive Covid tests by the PGA Tour these last couple of weeks seems a trifle insensitive as millions of Americans struggle with the virus.
And am I the only one who thinks paying out $6 million plus in prizemoney for the mundane Safeway Open when thousands – even a number of the tour's own staff – are being laid off due to the pandemic is unconscionable?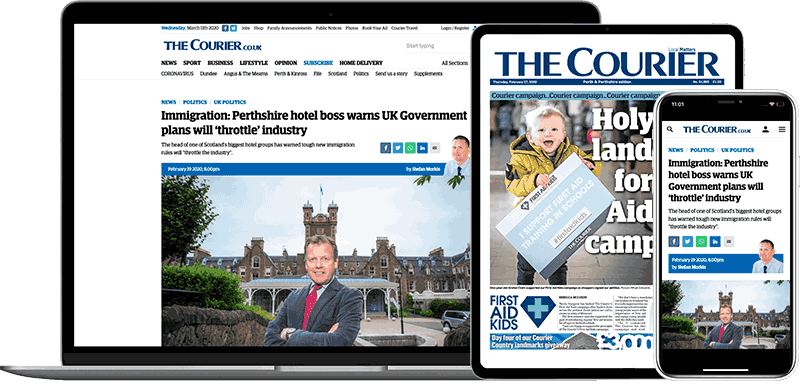 Help support quality local journalism … become a digital subscriber to The Courier
For as little as £5.99 a month you can access all of our content, including Premium articles.
Subscribe