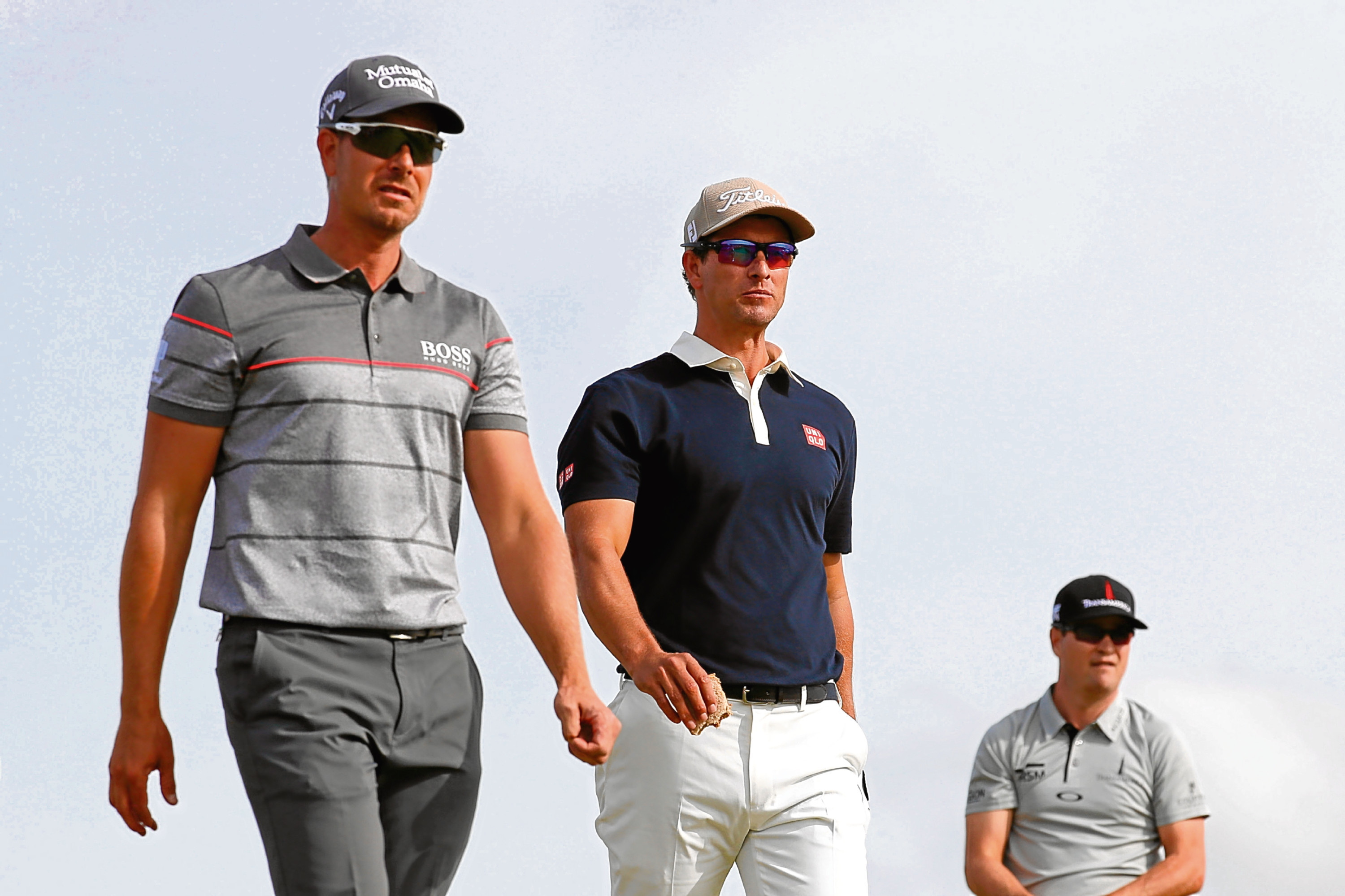 It's the most backhanded of compliments to an elite professional golfer – The Best Player Never To Have Won A Major.
Let's face it, winning one of these things is not easy for a start, so to be regarded as being the best person not to have won one means you still have to be pretty good.
You've probably won a bunch of other tournaments, maybe even a couple of those WGC "pretendy" majors.
You've won a FedEx Cup perhaps, which means you'll never really have to work again – if you get the right financial adviser that is – or a Race to Dubai, and an Order of Merit or even eight, maybe.
The BPNTHWAM, therefore, is a seriously good player. Only there's a gaping hole in his resume and nothing but one of the four big pots will plug it.
This year we've lost three significant candidates to be the current BPNTHWAM.
Danny Willett was very, very briefly eligible but absented himself at Augusta in April, since when he appears to be enjoying life very much indeed.
Only, throwing the ceremonial first pitch at Yankee Stadium this weekend – the first unlikeable thing he's done in my humble opinion – should be an end to all that. Get back to the day job, Dan.
Dustin Johnson was most definitely a BPNTHWAM, in fact he seem loath to leave the club, having got very close to discontinuing his membership on several occasions.
Even when he finally did leave at Oakmont in June it was a circus, which seems to be de rigeur with DJ.
No-one, but no-one, has exited the BPNTHWAM reckoning in more spectacular fashion than Henrik Stenson did at Troon two weeks ago. In fact, you could even say that no player has won a major in quite the fashion Stenson did.
So in this laboured fashion you'll see that I've identified a trend in the 2016 majors; players exiting contention to be the BPNTHWAM. One could argue that Jason Day started this trend in last year's PGA as we gather for the fourth and final major of the year at Baltusrol in scenic New Jersey this week.
Baltusrol, although it sounds like it's an anti-depressant, is one of the lower range US Open venues the PGA of America has purloined from the USGA recently, along with Southern Hills, Medinah, Oak Hill, Oakland Hills and Bethpage Black.
It's mostly remembered as the venue for Jack Nicklaus' final US Open win in 1980, when he shot 63 in the first round and converted the win. It's held seven US Opens but none since 1993 as the USGA has preferred adventurous sites like Chambers Bay, Pinehurst and Erin Hills to punctuate its staples of Pebble Beach, Oakmont and Shinnecock Hills.
The PGA was last there in 2005, when Phil Mickelson won his second major. Phil has to be in the discussion this week, although one factor in his favour at Troon – his better acclimatisation to green speeds compared to the PGA Tour regulars – is negated here. Baltusrol's greens will be running fast as a US Open.
Anyway that would break with the trend. I believe it's happening because there is a bigger pool of potential winners in the field at the moment than at any time since the pre-Tiger era.
Yes, we've had spells of Rory, Jordan, Jason dominance. But they've been brief. The class of 2016 is too deep for one guy to take full command.
I wouldn't right off any of the mythical modern Big Three. McIlroy looked on course at Troon, only scuppered by the draw. Spieth couldn't adjust to the greens, Day looked be coming out of a mini-slump.
But a trend's a trend. I'd look for someone ready to step up to the mark, and there's a clutch of candidates.
Sergio Garcia has been consistent in this year's majors, and one suspects if it's actually going to come for him it has to be in the next 18 months.
Branden Grace and Patrick Reed have paid their dues around the top of the leaderboards.
The longest term contender to be current BPNTHWAM, Lee Westwood, may be running out of chances. After the way he played for three rounds at Oakmont, I'd be tempted by him on a similar track.
The next guy in line, however, is Rickie Fowler, currently seventh in the world, the highest ranked without a major, and therefore surely the current BPNTHWAM. A PGA, I think, is the perfect major for him to win.
Seniors are different alright…
There's something reassuring about covering the Senior Open. Grown men who can talk to reporters without eyeing you suspiciously is part of it.
I don't know anyone in European golf who isn't thrilled for Paul Broadhurst, one of the good guys in the game, for his win at Carnoustie in such brave fashion.
But I can't have been the only one puzzled by runner-up Scott McCarron's putting stroke. It looked like unreconstructed anchoring to the chest to me, but apparently he's been given the all clear by the Champions Tour and John Paramor, the big rules cheese of the European Tour, passed it as legal.
Before anyone suggests it's anti-Americanism, I have the same doubts about Bernhard Langer's stroke.
Those players who "anchored" their long putters to the chin must be furious. A visible clarification of the new rule's needed or it risks looking an ass.