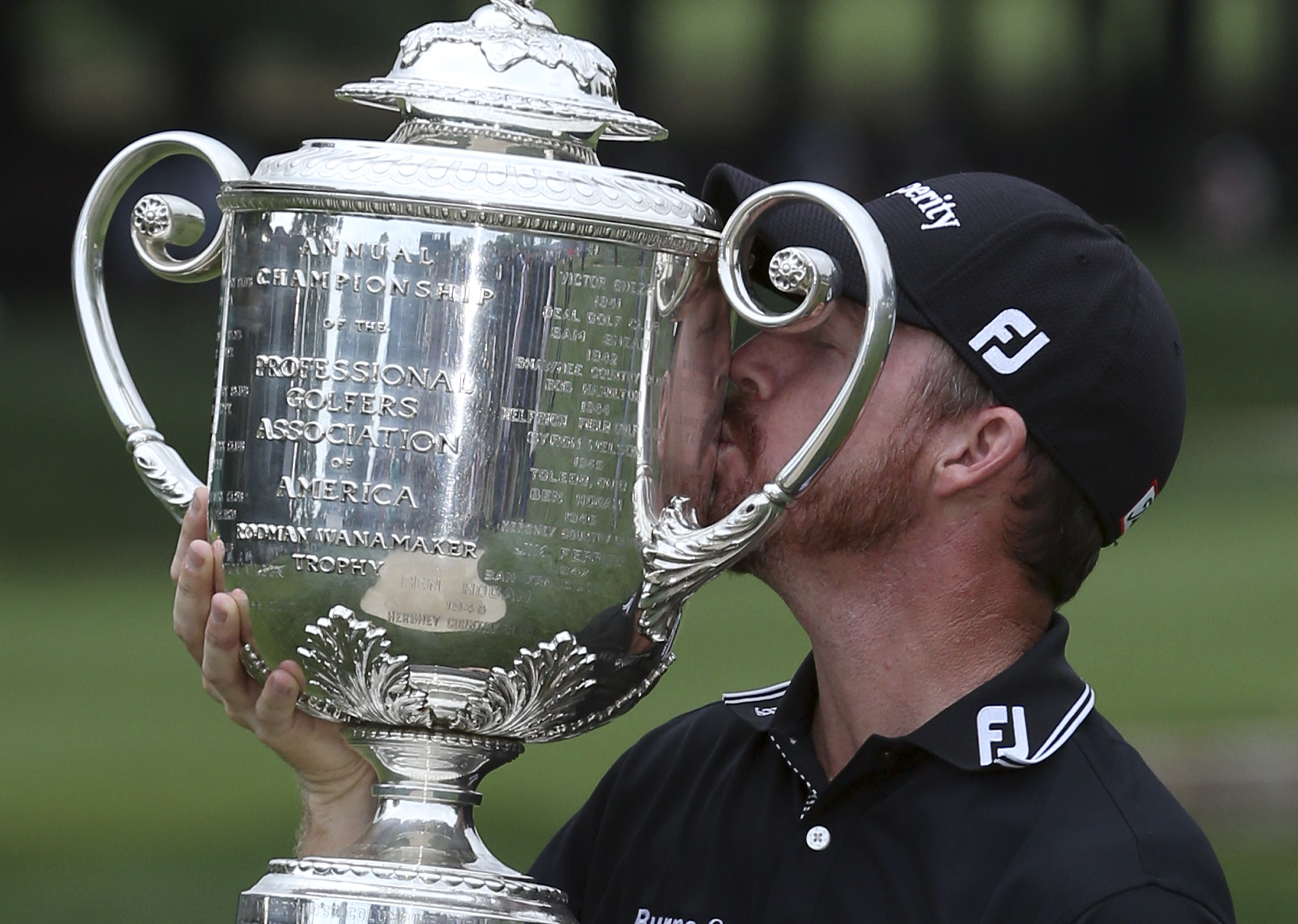 What a year of majors we've had in 2016.
There's been Jordan's implosion at Augusta, Dustin's ordeal at Oakmont, and the Duel to end all duels at Royal Troon. Then we had Sunday's thrilling finale at Baltusrol. There's never been a year anything like it.
Actually, strike that last one, because the PGA Championship, as it so often is, was a complete letdown after what had come before, and the thrills were actually all too brief.
This is no criticism of the winner, Texan Jimmy Walker, an all round decent cove and a good player; precisely the sort of guy who wins the PGA more often than not. Maybe not a full member of the BPNTHWAM (best player never to have won a major) club but perhaps he was on the waiting list.
Only no more, and well done to him especially for battling his way through a gruelling day of 36 holes when a lesser man would have crumbled.
Those weather delays – never again will I accept US criticism of British weather after Oakmont and Baltusrol this year – dampened the excitement, which in the end amounted wholly to one shot, Jason Day's laser strike from the fairway to the final green.
It was brilliant shot alright, and a compelling measurement of Day's position as World No 1. What a competitor he is, with his holing those clutch putts and staring back down the fairway trying to intimidate Walker from 400 yards away.
Spare us. Even after Day holed out for eagle, Walker could nudge it down the last and still win comfortably. He is no Van de Velde and Baltusrol's 18th is definitely not the last hole at Carnoustie.
Jimmy made things slightly interesting by trying to get up in two but no harm was ever likely to be done. The excitement was altogether contrived, as if after the three outstanding editions of the majors this year we simply HAD to have a thriller.
It wasn't. Jimmy actually walked it in the end.
Muddled? This is the best of times.
Joe Posnanski, who I admire very much as an observer and writer, seemed as unimpressed as I was by the finale of the PGA.
(A short digression: please, it's not the US PGA, it's just the PGA. The Masters is not the US Masters, the Open is not the British Open, the only major that gets nationalised is the US Open).
Joe, whose book "The Secret of Golf" about Nicklaus and Watson I recommend wholeheartedly, tweeted at the end "4 first time major winners…@TigerWoods we miss ya".
He quickly followed that up by saying he wasn't downgrading the winners, "Great players won. Lots of drama. But it remains muddled at the top".
Joe seems let down that we didn't really have the anticipated three-way wrestle for supremacy this year between Jordan, Jason and Rory.
But I'm slightly puzzled he seems to think that Tiger being back would make things less "muddled", given that as a writer he's cut through the Woodsian hero-worship nonsense better than most, long arguing that Tiger's succession of self-inflicted injuries have effectively finished him as a player.
Anyway, "muddled" is good. "Muddled" is the best of times. Tiger was extraordinarily brilliant at his peak but some of his victories were so predictable and devoid of drama that one pained for the game.
This is much better, and it's not down to any dip in standards either. At his peak, I think Tiger might have won this year's Masters, wouldn't have got close at Oakmont (he hated the place), wouldn't have got near the Duel at Troon because no-one else would, and might have had a shout at Baltusrol.
There's a deeper pool of talent at the top of the game than at anytime since the 1970s, I think; maybe ever.
As for Tiger, I feel we may miss him for a while yet. Probably, in competitive golfing terms, forever.
Selection should be subjective
The genteel world of Scottish amateur golf got heated last week with the decision not to select Carnoustie's Ailsa Summers, the Scottish Ladies champion, in the Scotland Home International team for this week at Conwy.
It seems very likely that George Duncan, winner of the men's version this weekend, won't get picked for the Men's team for next week at Nairn either.
Neither fit the stated criteria for selection used by Scottish Golf, which involves World Rankings and Order of merit points. The system has been developed to let players know where they stand in terms of selection rather than being at the mercy of selectors' opinions.
Only, with this system you get situations where winners of national championships don't get picked and the most important events on the national calendar are therefore totally devalued.
Anyway, selection has been a fraught process since Young Tom Morris was picked over Willie Park Jnr. You're never going to do it without rancour.
To me, the old selectors panel, with a few exceptions, got it right most of the time, at least more than this system.
A subjective view from a trusted and experienced eye is the best process.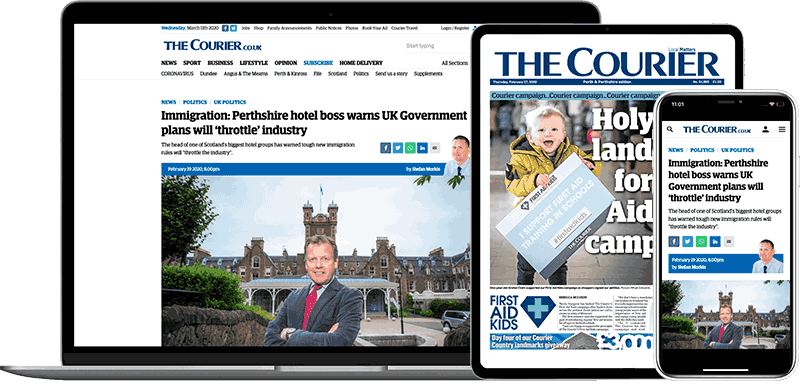 Help support quality local journalism … become a digital subscriber to The Courier
For as little as £5.99 a month you can access all of our content, including Premium articles.
Subscribe