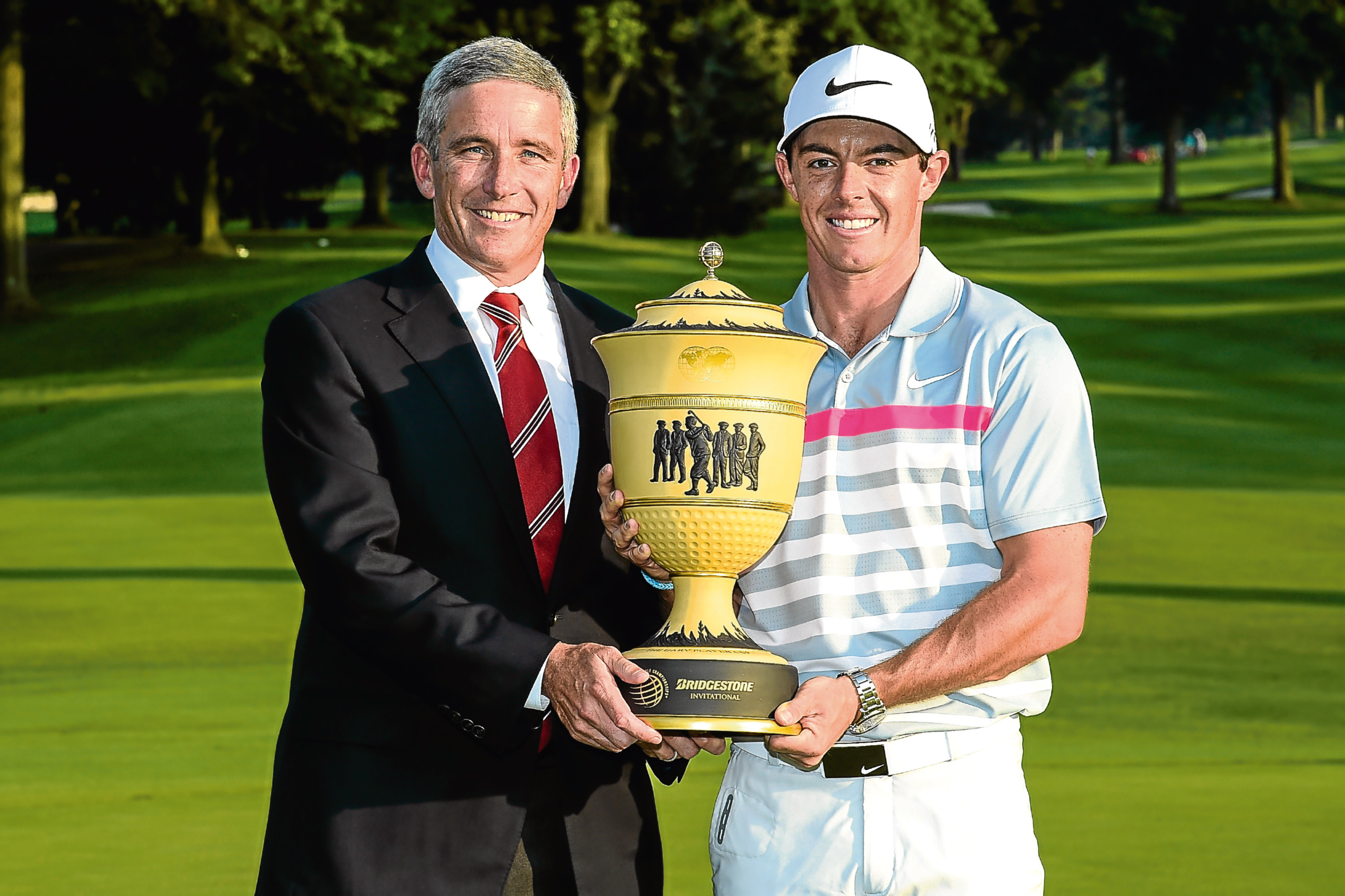 The PGA Tour's Policy Board met for the final time in 2016 yesterday and were expected to approve the appointment of Jay Monahan as their new commissioner with immediate effect.
Monahan succeeds Tim Finchem to what is probably the most important post in golf. The PGA Tour, rightly or wrongly, is now the game's engine, and certainly it prints money much more than any other organisation in golf.
The European Tour, of course, has had it's own new "commissioner" in chief executive Keith Pelley for just about a year now.
But increasingly the colourful Canadian is fighting an unwinnable battle in his attempts to keep the Euro circuit credible and relevant as a rival to the Ozymandian edifice on the other side of the pond.
You'd probably laugh if I said that the outgoing Tim Finchem was a friend of the European Tour – there were even rumours he was trying to take it over at one point. But recent developments suggest that Tiny Tim was at worst benevolent towards his Tour's rival.
The new eligibility rule for the PGA Tour requiring players who play less than 25 events to play one tournament they haven't attended for four years is a huge blow to Pelley and Europe as Tim departs the scene.
Fines or suspensions will be levied on those who do not comply. Some will probably suck up the cash loss, but it's probably going to result in more Paul Caseys – European players who rather than take the two-tour strategy drop Europe altogether, even if it means losing their shot at a Ryder Cup place.
Can we see a time when Rory McIlroy will play only the Irish Open (which he sponsors) and the Open on this side of the Atlantic? A year ago I'd have said no, the Euro Tour's Final Series is designed so he has to at least keep his toe dripped in at home.
But then last week he pulled out of the Turkish Airlines Open, the first of this year's Final Series, losing $1 million in appearance fees without so much as a wink.
And what's even more frightening is that in his absence the first of Pelley and his Tour's run of flagship, big money events was soundly beaten in terms of World Ranking points by the Shriner's Open in the US…what used to be the old end of season knockabout in Las Vegas before it became a charity-based event.
I've been keeping a note of the world ranking per tournament on both Tours all season and i'll wait until the DP World Championship and both tours are complete before a detailed final summation of the survey on this page, but believe me, it's going to make for sobering reading for those of a European persuasion.
So much for the template…
Before pulling out of Turkey, Rory gave a scoop to the No Laying Up podcast saying he wanted the European selection process for the Ryder Cup tightened.
Wildcards should be done away with, he reckoned, and no restrictions put on players who did not base themselves in Europe – which would have accommodated both Paul Casey and Russell Knox, who did not play at Hazeltine.
It's actual a polar opposite view to those who wanted the qualification system changed and slanted to more recent tournaments, to prevent players qualifying early enough to completely run out of touch by the time the matches came along.
Personally, I reject both views. What they've done in the "template" has worked so well that we were actually insanely proud of it all prior to Hazeltine and one, perhaps overdue, defeat seems to have some wavering and panicking.
Anyway, with the PGA Tour rules noted above, is Keith Pelley really going to propose making it less necessary to play European Tour events than it is?
Five go to Q School Final
We detailed the rather modest achievements this year of the established Scots the other week and now we're getting down to the nitty gritty of who will fill out the Jocks on Tour contingent for 2017.
Duncan Stewart, Russell Knox's great mate from Grantown-on-Spey, is our only Challenge Tour graduate this year. Given that he didn't even have a full category to play on the satellite circuit in 2016, it's been some achievement, and he holds the distinction of being the only European-based Scot to have actually won a tour event this year.
And in the Second Stage of Q School just finished at four venues across Euirope, we've got another five in to the final six round slog which starts on Saturday at PGA Catalunya.
David Law won his event in Tarragona in Spain, with Ross Kellett qualifying from the same venue.
Two of our best young prospects of recent times, Grant Forrest and Bradley Neil, came through at Alicante, with former big tour veteran Peter Whiteford.
Having played four rounds of tension-packed golf this week, they've got another six (hopefully) coming at the Final. Regular readers will know I'm not a fan of this ordeal, but if the end matches the means, then fair enough.
Craig Lee is already into the final stage. Best of luck, guys.