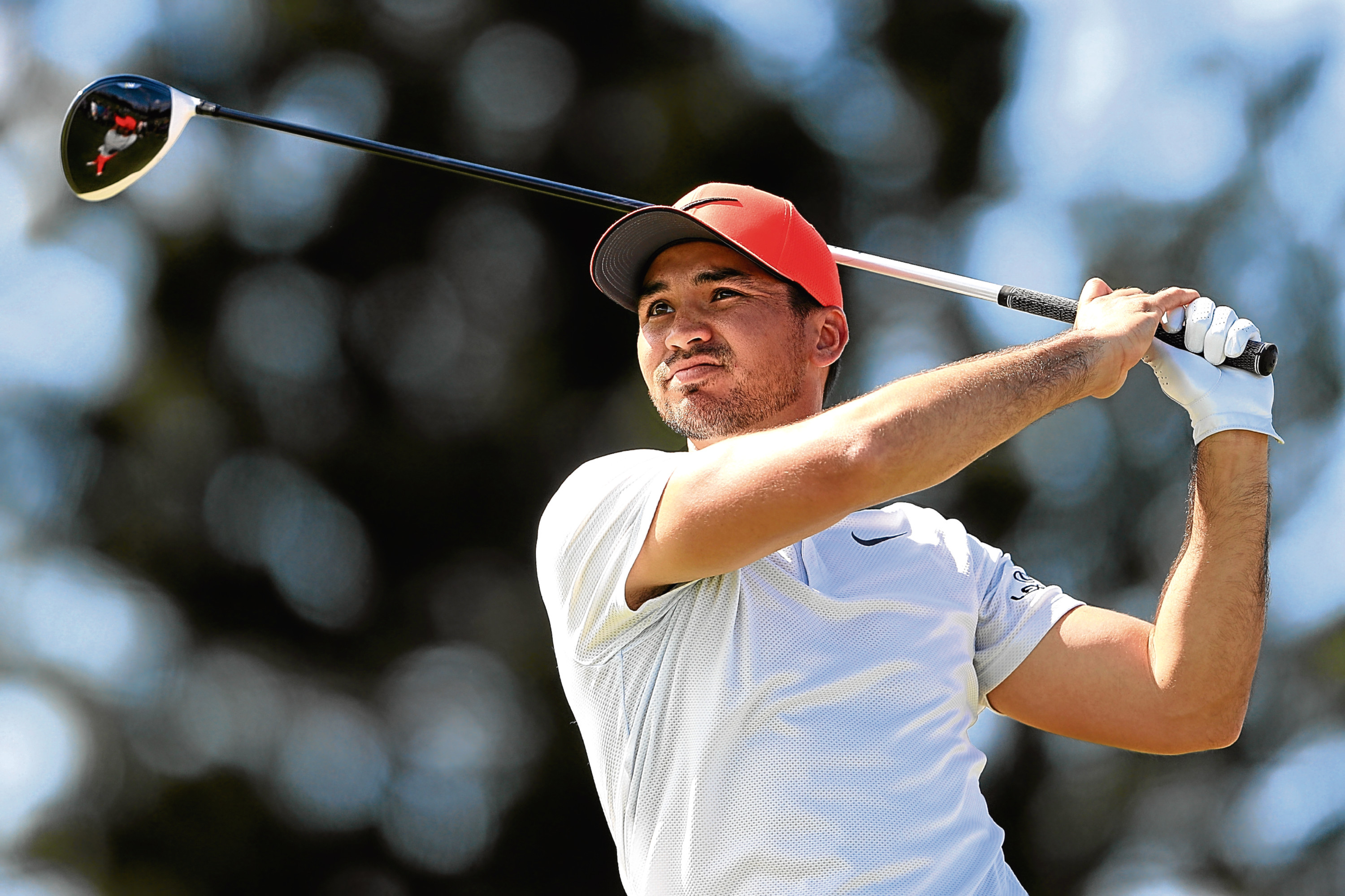 What a great guy current World Number One Jason Day is. Everyone agrees.
Super talent. Wonderfully competitive. Family man who adores his lovely wife and two cute kids and doesn't care who sees it.
A good interview as well. And whatever you think of his press session prior to the Tournament of Champions in Hawaii last week, it was certainly a good interview.
"In my opinion, I don't care so much about speeding up my game," he said in Hawaii. "I've got to get back to what makes me good. If that means I have to back off five times, then I'm going to back off five times before I have to actually hit the shot.
"I think that was just one of the things that I wasn't as deliberate that I should have been, and that's what I've got to try and do a lot more, is be a little bit more deliberate going into a shot and make sure I do everything correctly."
First of all, most observers will be stunned to discover that Day actually speeded up his play last year, because there was no discernable evidence of it.
But what's more alarming is the World No 1 is coming out publicly to lend his voice towards an apparent campaign to normalise slow play.
Yes, playing "without delay" used to be a key constituent of golf etiquette. Some more zealous than I even think it's a form of cheating.
In 2015 the R&A held a symposium on the issue, and that's where I saw a key difference between American attitudes to slow play and those of the rest the world.
The R&A, and the European Tours for both sexes have strigent pace of play regulations. All were heavily represented at the St Andrews conference.
There was no presence from the PGATour or LPGA, however, and the USGA's contribution was wholly about recreational golf.
Day's comments followed similar lines. Slow play in recreational golf was bad, he agreed, but his case is different, he's playing for millions of dollars and don't you dare tell him to speed up.
This recreational versus professional golf line has been trotted out by more than a few, and one suspects it's the view of the PGA Tour's Policy Board.
It's a safe assumption, given that nothing is done to counter slow play on the tour, and that the World No 1 feels emboldened enough to state his case in this way without any fear of sanction, suggesting that he may have even been endorsed.
But the idea that the professional game has no effect on the the rest of golf in slow play as well as all other aspects is beyond spurious.
Day himself has just signed a multi-million dollar deal to wear Nike gear, but it'll be puzzling news to the sports clothing giant that he doesn't expect recreational golfers and kids will copy him.
There were comparisons drawn between Day's comments and Rory McIlroy's dismissal of "growing the game" when he dodged the Olympics, but to me they are miles apart.
It was not compulsory for McIlroy to go to Rio and to be honest every action he makes in public – being honest with media, sponsoring his failing national championship, interacting with fans – suggests he grows the game even though he doesn't like the phrase.
Day's opting out of a written regulation of most tours and something that if just vaguely referred to in the game's rule book, is certainly accepted by most as a key element of etiquette.
And where Day is, at the summit of the game, the effect is all the greater. The PGA Tour is the shop window of the game, and everything filters down from it.
Slow play is one of the chief reasons why golf is floundering for participants, across the world. For Jason to be saying "I can do this because of all the millions I'm privileged to be earning, but you can't" is arrogant, elitist nonsense.
If the PGA Tour are giving a nod and a wink to Day and his fellow slow players, there's not much we can do about that but continue to "prattle on" about slow play as some slavish apologists would have it.
Elsewhere, we can only hope that the administrators in the rest of the world stick firmly to their guns.
Tiger's punishing schedule
The news that Tiger Woods will relaunch his career with four events in five weeks spanning multiple time zones stunned me into spilling my morning coffee last week.
This is the kind of schedule that made Jordan Spieth, 18 years younger, overstressed and out of form. It's certainly not breaking your way in gently.
But other than concern that his back might come under undue pressure and that could really be the end of him, I'm on board with the plan.
How else is he to get back to speed with the demands of four-round competitive golf at the highest level?
Time is a-wasting if he want s to be competitive for Augusta, however realistic that aim actually is.
And with Tiger, the needle moves. Him being a regular Tour player again will be great for the game.