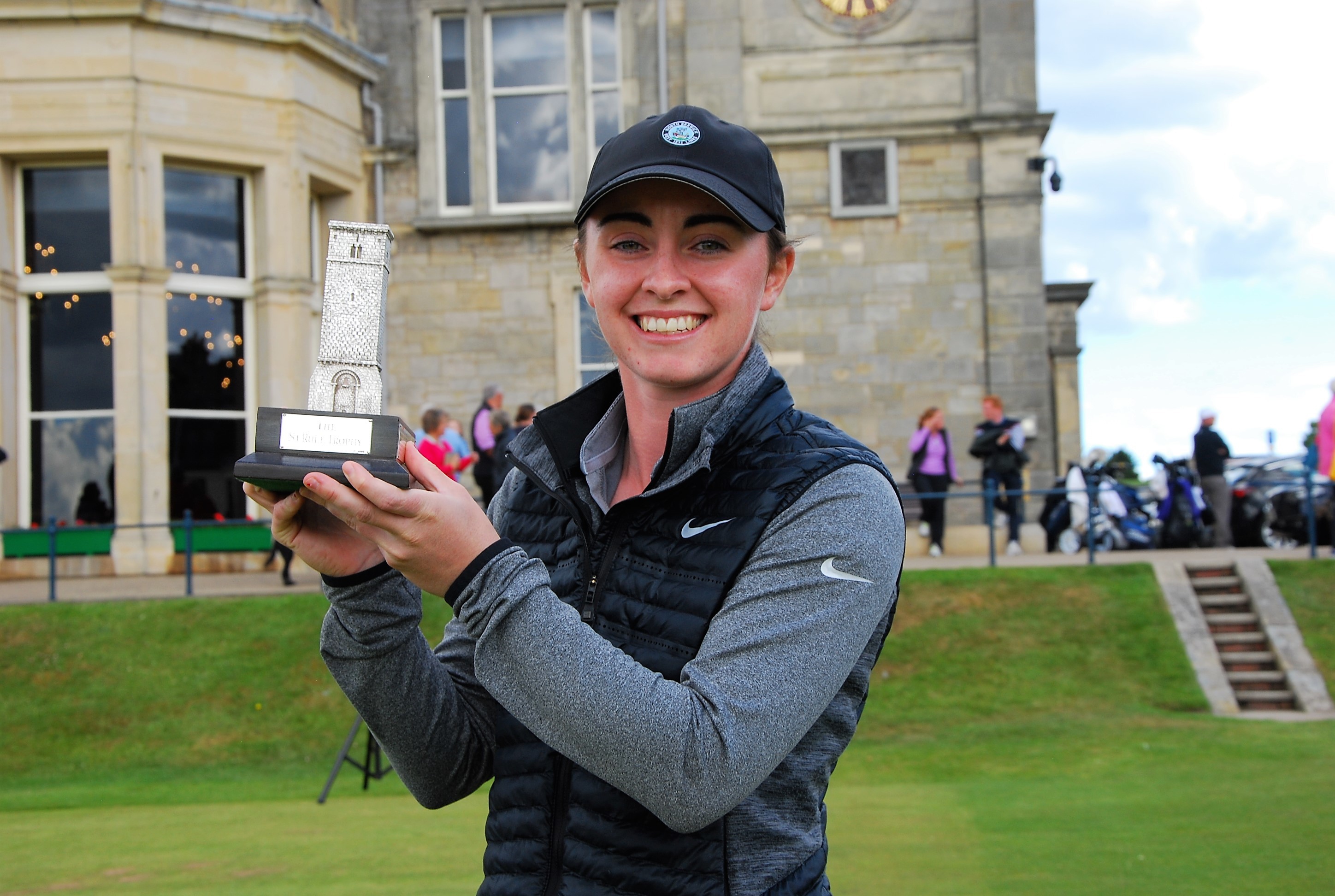 Today is Women's Golf Day, an international promotion of activities covering 46 countries and something like 27,000 participants to bring more females to playing the sport.
It's also the opening day of the Scottish Women's Amateur Championship, one of the oldest in golf. First played in 1903, the 103rd staging is at Royal Aberdeen's magnificent Balgownie Links.
What used to be the Scottish Ladies' until the recent merger of the SGU and SLGA has always been a different, almost old-fashioned kind of championship. There's a very strong social as well as competitive element to it, something that I have found frustrating in the past.
At times the event seemed to actively discourage the participation of the best players in the country, scheduled right when school exams were on and before those at college in the USA got home for the summer.
Pointing this out in print while covering one Scottish Ladies, I was politely asked to leave by SLGA officials – the only time I've ever been banned from an event in 25 years covering golf.
Okay, being banned by the SLGA is not the wildest badge of rebellious honour, but until such time as I get tossed from a Trump property it'll have to do.
Things have changed. There's no longer an SLGA, the lilac sweaters have gone, Scottish Golf sings off one hymn sheet for both sexes now. The R&A and the Honourable Company are open to women members now (although the main club at Royal Aberdeen isn't).
Yet the evidence of damage and neglcect to the women's game is still there. Just 14 per cent of golf club members in Scotland are women. There are just 74 competitiors at Royal Aberdeen this week, and only 18 of them are scratch or better.
For the second successive year, no Scottish players have won selection for the training squads for Great Britain and Ireland.
Captain Elaine Farquharson-Black, an Aberdeen lawyer and distinguished amateur player herself, piloted the GB&I team to a fabulous victory in the Curtis Cup at Dun Laoghaire last year but without any other Scottish presence.
It's not that Scotland's totally absent of female talent. Clara Young, who has come under the wing of fellow North Berwicker Catriona Matthew, won the St Rule Trophy on the Old Course at the weekend.
Clara's already been the youngest-ever Scottish Womens' champion and is warm favourite at Balgownie this week. But there will be strong challenges from Chloe Goadby of the St Regulus Club in St Andrews, Shannon McWilliam, still just 17 and Scotland's highest ranked player on the Official World Amateur list prior to Clara's weekend win, Troon's Connie Jaffrey and defending champion Ailsa Summers of Carnoustie.
Still, it's a just a handful. Clara's win at St Andrews and three Scots in the top 10 was some welcome encouragement, but the levels of women and esepcially young girls taking up golf is downright embarrassing for the nation that spawned the game.
Some things are moving in the right direction. The Solheim Cup's return in 2019 for a third time might get wheels moving. It's a stated aim of the merged governing body to take significant steps to address the 14 per cent figure and there's some positivity coming out of Scottish Golf about raising numbers.
Whatever you thought of the R&A and HCEG decisions, at least there's now considerably less evidence of downright hostility towards women at the country's two leading golf clubs.
Women's Golf Day isn't going to solve all the issues on its own. Hopefully enough stakeholders can combine to make golf more attractive to women. After all, ignoring half the population is nobody's idea of a sound development plan.
Phil's priorities
Phil Mickelson's decision to miss the forthcoming US Open at Erin Hills to attend the high school graduation of his daughter has some in the game aghast.
A few, I imagine, are even thinking this is just more perfect PR from Phil, designed to enhance his family man image at a time his rival Tiger Woods' mugshot is still fresh in our minds. If you're thinking that way, you're beyond any cynicism I could ever hope to attain.
Perspective is often a tough thing for sports people, especially sportswriters. Myself and colleagues were speaking to Scotland's Stephen Gallacher at Wentworth last week trying to plot a way for him into the Open at Royal Birkdale,
Stevie won't go to Final Qualifying, as it's 24 hours before the Irish Open. So he's pinning his hopes on a place from a high finish at the French, Irish and Scottish Opens.
But what if he didn't get one? "Well, play so well from now that you're guaranteed a place next year, " he said philosophically. "That's the thing about the Open, they have one every year".
I think he was hinting that getting in next year at Carnoustie, one of his favourite courses which also suits his game, was probably more important.
But as he was also saying, there's always another one next year. But your daughter will only ever have one high school graduation.