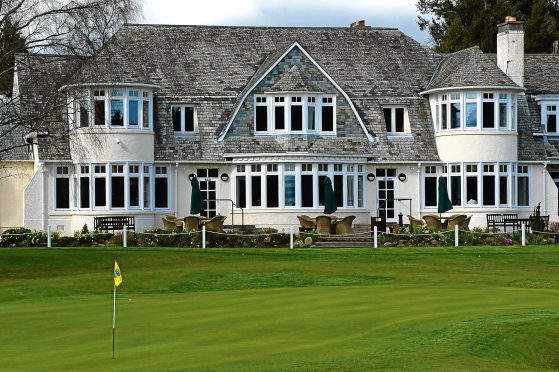 Well, that escalated quickly. No sooner has Scottish Golf's ambitious refinancing plan reached the clubs and we have some blunt reactions.
Here's the missive from an (unnamed) club in the heart of Courier Country, not one of the top order but probably among the 100 out of the 600 in Scotland SG CEO Blane Dodds classes as "thriving".
"Following a full committee meeting last night and based on the information that we have received to date from Scottish Golf we are not in support of the increase nor do we see any value in the new benefits/technology that are being suggested.
"Moreover, opinion was so strong that for avoidance of doubt, we wish to record a proxy vote of NO to all current Scottish Golf recommendations."
Just to be absolutely sure, the verdict is actually capitalised. And it doesn't seem the membership required to be consulted, but I guess that's what you elect a committee for.
Other clubs, like Blairgowrie (unquestionably one of the 100 thrivers) are being more carefully considered and canvassing membership. But even they don't sound at all enthusiastic.
In fact I have yet to see any club notice nor spoken to any club members who are not uniformly hostile to the idea of more than doubling the annual levy to £25 to pay for the governing body's new customer management and tee-booking systems (that's also an invitation, by the way, to anyone who IS in favour).
And what's most illuminating is that there's a clear negative reaction from the smaller clubs the plan is designed to benefit.
I've seen feedback from nine-hole country clubs who don't see how anything in the plan would help them.
Even the proposal contained within Dodds' plan that a token annual fee of £10 be levied on visitors from abroad – "the international licence" as seen in other countries and which could be a serious money raiser for the game in Scotland – is widely rejected, although often on the entirely spurious belief that £10 extra will send touring Americans flocking to Ballybunion rather than the Old Course.
However it's an indication of the overall hostility to the plan that even simple, reasonable ideas like the international licence are being thrown out with the bathwater.
Reading the whole proposal – which a lot of people don't really seem to have done – might answer some of the doubts, but not enough and certainly not within Dodds' three-month timeframe to get this all approved.
As I said before in T2G, these are the people who took more than three years to merge the national men's and women's governing bodies.
I don't see Dodds' plan as a catch all solution to Scottish golf's many problems. But by this evidence it seems that Scotland's golf clubs, by and large, are prepared to accept a sort of survival of the fittest, and that the demise of Beith Golf Club in Ayrshire the other week is just the latest of many to come.
There's probably too many golf clubs in Scotland, so a natural cull is one way, if a brutal one, of helping the ones with a future to thrive. But then again, I wonder how many golfers will be quite so philosophical when it's their club that hits the wall.
Warren resurgent
Since he finally felt confident that his healed shoulder would hold up, these are Marc Warren's European Tour finishes – 2-T15-T4-T10. That's €543,426 in winnings, and a leap from 173rd on the Race to Dubai to 51st.
Marc is now taking a deserved week off after a 10-event run, and to spend some quality time with new baby daughter Sophia born last Monday. But it's been a vindication for him against some – like me, admittedly – who doubted him.
Speak to most Scottish golf observers – from eejit writers to the likes of Paul Lawrie and Colin Montgomerie – and they'll say Warren is the best talent of any of our players over the last 20 years.
Knowing that, however, makes us slightly frustrated he's "only" won three tour events in his career.
He admits himself that this year's injury – a rotator cuff strain that actually required him to work it more, albeit with painkilling help – and this comeback from a tough summer has taught him a lot about himself.
He now has the run of Rolex Series events at the end of the year to start the climb back into the World's Top 50, where his talent suggests he belongs.
Hatton an asset to Team Europe
By virtue of his back to back wins and the little matter of €1.2m won, Tyrrell Hatton looks like an early front-runner for a spot on the Ryder Cup team for Paris.
Not another rookie, I hear you wail. Well, yes, but I feel that Hatton is cut from a different cloth than many of his peers. He's a fiesty, ultra-competitive sort with a tendency to streaky form.
Sound familiar? There's more than a bit of the Ian Poulter or Patrick Reed attitude about Tyrrell. And he's got some game when it's on.
I think he'll be perfect for the Team Europe and Ryder Cup environment.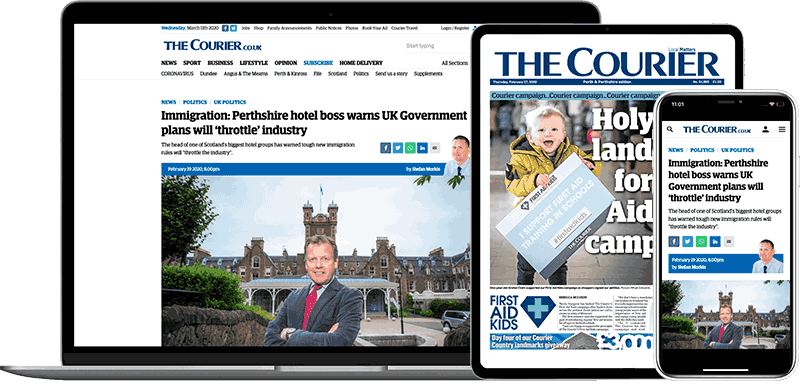 Help support quality local journalism … become a digital subscriber to The Courier
For as little as £5.99 a month you can access all of our content, including Premium articles.
Subscribe