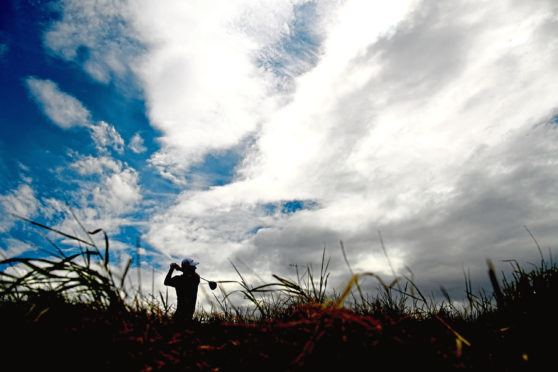 Carnoustie, of course, has not been immune to American domination during its seven previous Open Championships.
Ben Hogan, on his historic and only competitive visit to the championship, won with something to spare in 1953, the only time a Carnoustie Open has been a procession.
Tom Watson, a links and Open rookie at the time, bested Jack Newton of Australia in a play-off in 1975. Tommy Armour, who despite being as American as haggis, was naturalised when he won Carnoustie's first Open in 1931.
But the four other Opens have seen the Stars and Stripes subdued. There was no real US challenge in 2007 as Sergio Garcia led until the death and Padraig Harrington won.
In 1999, Justin Leonard should have won in regulation had he not attempted to clear the last carry of the Barry Burn from the first cut of rough with his second shot.
He failed, and when he attempted the same thing in the play-off, he got the same result – a failure, of course, totally forgotten after what happened to Jean van de Velde.
Gary Player toughed out his second Claret Jug 50 years ago by sheer force of will; overhauling Billy Casper and then holding off a charging Jack Nicklaus.
And in 1937, the entire US Ryder Cup team, captained by Walter Hagen and featuring Horton Smith, Byron Nelson, Gene Sarazen and Sam Snead, were battered by the gales and rain and trailed behind Henry Cotton's heroic final round 71.
This year, we're badly in need of a European winner. All four majors are currently in American hands.
A couple of weeks ago I made reference to the strength of field in recent Scottish Opens and BMW PGA Championships, the two leading events on the first half of the European Tour schedule.
This year's strength of field rating for Wentworth was a lowly 290 – hampered, no doubt, by the absence of the two highest players in the Official World Rankings, Justin Rose and Jon Rahm.
Last week's Scottish Open, with an impressive 23 of the world's top 50 playing, still had a rating of just 312.
Compare that with the rating of some recent US Tour events – the Travelers Championship ranked 446, The Memorial 652, and the Fort Worth Invitational – up against the BMW PGA Championship – was 419.
There's nothing new in PGA Tour events getting higher ratings than European Tour events, of course, but the disparity is becoming all the greater as the leading names in the majors are from the current crop of Americans.
Carnoustie offers a better chance than most Open venues for a European winner. It's played every year in the Alfred Dunhill Links Championship, and although that's a vastly different set-up to what will be faced this week, the basic topography is the same.
Weather conditions at Carnoustie tend to be more favourable to the Europeans. Even this remarkable dry spell we've had is reflected in the exceptionally hard-running fairways this week, an entirely alien form of golf to many of the young Americans.
That's not to say they won't adapt – many embrace the more imaginative game required for these conditions – but you've got to imagine a Tommy Fleetwood or a Justin Rose or perhaps a Mark Leishman will more ready for it.
That said, the last three times we've had an exceptionally fast-running links in an Open the winner has been American – Tiger Woods (2000 and 2006) and Phil Mickelson (2013).
I don't believe that current US domination of the world rankings should have us worried about the Ryder Cup – that's a totally different animal.
But there's no question the European Tour needs the lift of a major champion for confidence as much as anything else ahead of Paris.
Carnoustie has proved resistant to American assault in the past. A European needs to capitalise on that this week.
Scottish Open sacrifices venues for diversity
There's an element of disappointment that the Scottish Open is now confirmed for the exclusive Renaissance Club in East Lothian next year.
Firstly the club is one of the three least accessible in Scotland, although the co-sponsors were at pains to stress how much the club is opening those big foreboding gates as a result of the deal.
Secondly, as much as I enjoy North Berwick, the idea was that the Scottish was going to move around the country, and the North East or Tayside and Fife was the next obvious host.
Martin Gilbert, chief of Aberdeen Standard, was as usual forthright. The pool of possible venues was diminished by the requirement to host both men's and women's versions of the Scottish over a four week spell, he said.
However, his view is that the importance of raising the profile of the women's Scottish is more important, and they won't change their policy.
It's a balancing act. Clubs are obviously wary about taking their courses out of commission for two months.
And we're going to find the Scottish restricted to just a few venues.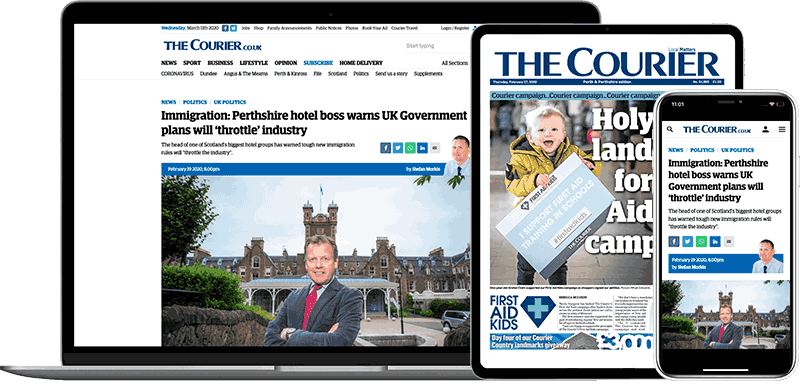 Help support quality local journalism … become a digital subscriber to The Courier
For as little as £5.99 a month you can access all of our content, including Premium articles.
Subscribe