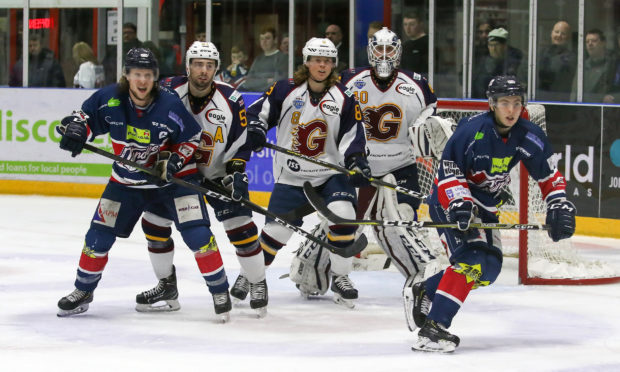 Dundee Stars almost pulled off the comeback of the season last night but fell just short in a goal-laden thriller against Guildford Flames.
Omar Pacha's men have slipped out of the play-off spots as a result of the 5-4 defeat on home ice but with the league so tight a few wins will see them rise up to the middle of the table.
Stars got off to the worst possible start when Flames' Jesse Craige hit the post from the blue line only for the rebound to hit Stars goalie Pontus Sjögren and into the net.
The Surrey outfit continued to lead 1-0 at the first break despite some heavy pressure from Stars in the last part of the first period.
Flames doubled their lead in the second stanza as Evan Janssen waited patiently on a pass from Ben Davies before smashing his shot past Sjögren 25 seconds into the middle period.
It went from bad to worse for Pacha's side team as TJ Foster snuck a shot into the top corner from a tight angle just a few minutes after the second goal.
Dundee were looking dangerous as they slowly edged towards a first goal but were hit on a quick counter as Paul Dixon's men made it 4-0 before the halfway mark.
Guildford made it 5-0 when Jamie Crooks shot high above Sjogren in 33 minutes.
Stars finally broke through five minutes later when Matt Marquardt got the vital touch and spark off a great comeback.
The same player blasted a slapshot past the Flames keeper after 27 seconds of the final period and snatched another powerplay goal through Connor Cox make it 5-3.
Amazingly, after less than six minutes of the third period, Dundee brought it back to 5-4 when Brian Hart fired a rebound past the Guildford keeper.
The English team were in trouble but managed to hold onto their narrow lead despite being put under intense pressure from the Stars.
Fife flyers 3 Glasgow Clan 2
Carlo Finucci slotted his 11th goal of the season as Fife Flyers dug deep to come from behind to edge Glasgow Clan.
The goal came short-handed as Scott Aarssen was in the sin bin on a two-minute tripping call handed out after only 33 seconds of the extra session.
Finucci shrugged that off and netted 65 seconds into sudden-death overtime.
Crowder and Finucci had earlier set up Evan Bloodoff for the power play goal which levelled the scoreline at 2-2 with less than three minutes of the opening stanza left.
All the goals in a tense tussle came in nine first-period minutes and Flyers' head coach Todd Dutiaume said it was hugely important that Fife won Saturday's clash.
The Canadian said: "It was a season defining moment if we had lost Saturday's game. We were looking at potentially a hard slog."
Fife are fifth with 47 points but Clan still took three points from the double-header after a 2-1 victory at Braehead on Friday night.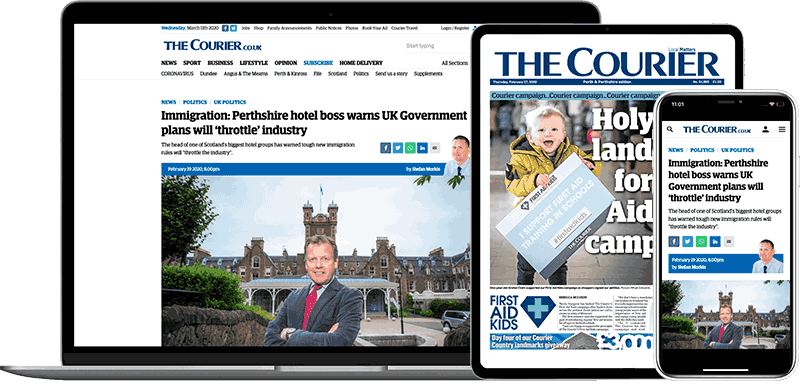 Help support quality local journalism … become a digital subscriber to The Courier
For as little as £5.99 a month you can access all of our content, including Premium articles.
Subscribe