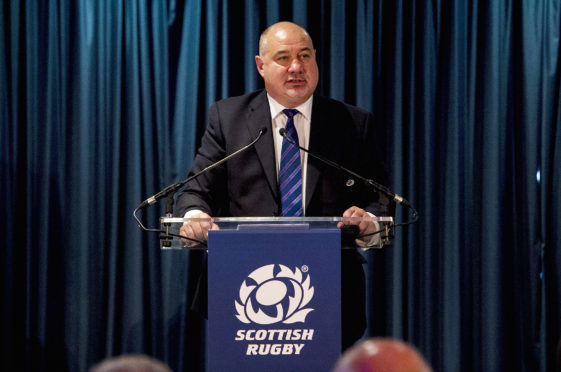 Scottish Rugby are taking time to digest the £70,000 fine and an order to apologise from World Rugby for the dispute arising from the threat of cancellation of their final pool game at the Rugby World Cup in Japan, but appear in little mood to compromise.
The Scots were referred to an Independent Disputes Committee on two charges of misconduct relating to comments made by chief executive Mark Dodson when the Japan-Scotland game in Yokohama was threatened by Typhoon Hagibis on October 12.
That committee's findings were released yesterday with comments made by Dodson on October 11 at a press conference in the Yokohama Sheraton and those made to the BBC Radio 4 Today programme upheld, while a second charge relating to comments attributed to SRU representatives in two UK newspapers was thrown out.
The committee, chaired by Christopher Quinlan QC (England), together with Adam Casselden SC (Australia) and Nigel Hampton QC (New Zealand), agreed with World Rugby that the comments in the first charge "amounted to misconduct and brought the game into disrepute".
There is no appeal and while Scottish Rugby did not make a definitive comment on their next move yesterday, there was no acceptance of the penalty imposed in a short statement released on Twitter at lunchtime yesterday.
"Scottish Rugby received the Independent Disputes Committee ruling from World Rugby this morning," read the tweet. "We will now reflect on this outcome and further consider all our options, which may include arbitration."
Murrayfield made no further comment yesterday but clearly still believes that they have nothing to apologise for and that the fine – actually reduced from the six-figure sum expected by many – is heavy-handed.
Recent World Rugby fines for reaches of regulations have been suspended, notably the six-figure penalties handed out to Romania, Spain and Germany for fielding ineligible players in World Cup qualifiers.
The committee added in its findings that it gave both parties "ample time to resolve the dispute".
"World Rugby made an open offer to the SRU which required the SRU to apologise for its conduct and make a donation to the Typhoon disaster relief fund in Japan," reads the World Rugby statement.
"The SRU suggested alternative wording which included a mutual expression of regret from both parties, and no apology."
It's understood that Scottish Rugby sought face-to-face meetings with World Rugby on the issue to work out a compromise but these were not held before the Scots left Japan and the correspondence has continued via email and letter without a mutual solution.
Scottish Rugby's suggestion of arbitration appears designed to create this dialogue, but it seems there is no scope within World Rugby's own constitution for this to occur.
Oddly, the apology World Rugby's insist upon – which to be framed in terms "approved by the committee" – is not to for the JRFU or the Japanese people but to by directed to World Rugby and the tournament's organising body, Rugby World Cup Limited.
The fine, if it is paid, will be donated to the Childfund Pass it Back programme, assisting with the ongoing relief effort in areas affected by Typhoon Hagibis.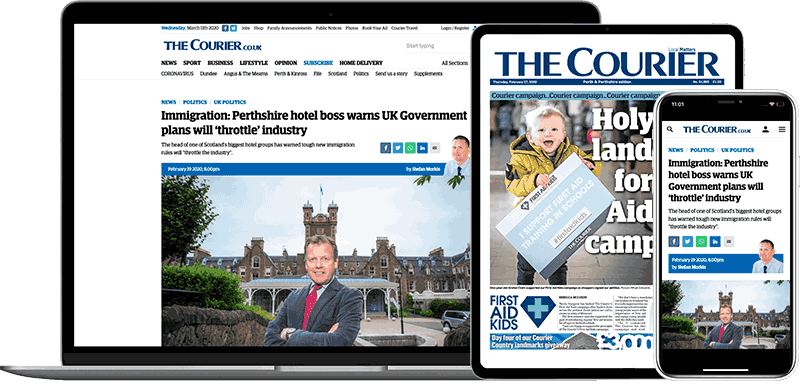 Help support quality local journalism … become a digital subscriber to The Courier
For as little as £5.99 a month you can access all of our content, including Premium articles.
Subscribe